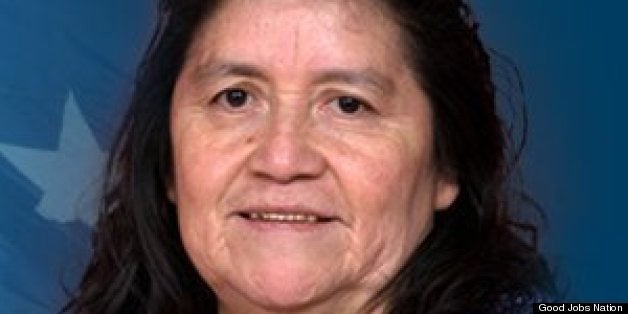 Lucila Ramirez, 55, has been cleaning the bathrooms and tables at Washington, D.C.'s Union Station for 21 years. Despite her long record of service, Ramirez says she makes only $8.75 per hour, and receives no benefits or sick days.
"I work in a federal building doing work on behalf of the government and if I was paid a living wage, I wouldn't have to go looking for a second job in order to support my family," Ramirez, 55, told The Huffington Post in Spanish via an interpreter.
Ramirez is one of nearly 2 million private-sector employees working on behalf of the government making less than $12 per hour or about $24,000 per year for a full-time worker, according a study from Demos, a public policy research organization. To put that into perspective, more low-wage employees work for taxpayers than Walmart and McDonald's combined. Though technically employed by private firms, the workers are paid by the government through means like funding for contractors, loans from the Small Business Administration and federal health care spending, the report found.
"Most Americans would be surprised to learn that so many of the people working on behalf of America are really poorly paid and aren't really earning enough to support a family," Amy Traub, a senior policy analyst at Demos told The Huffington Post. "Taxpayers have some responsibility for these people. They're working for us, in a sense."
The report summarizes that the government is contributing to a trend of proliferating low-wage jobs, especially problematic during and after the Great Recession. Three-fifths of all jobs lost during the downturn paid middle-income wages, according to an August report from the National Employment Law Project, while about the same share of the jobs created during the economic recovery were low-wage ones.
Some argue that forcing private companies doing work on behalf of the government to raise wages could mean a bigger bill for taxpayers during a time of belt-tightening. A 2008 study from Suffolk University cited by The Washington Post found that forcing the government to pay market wages on construction jobs boosted the cost of those projects.
Employees paid with government money work in a variety of low-paying industries, including food and janitorial services, home health care and retail, the Demos report found. And while their pay remains low, taxpayers are also partially subsidizing big paychecks for some workers' bosses. Federal contractors receive up to $763,029 from the government to reimburse compensation costs for any given employee, according to the report.
"Many of these CEOs make a whole lot more than that, but this is the part that we as taxpayers are paying," Traub said of the cap on government subsidies to executive pay. "There's a huge disparity between what they're getting paid and those people who are doing the work."
Ramirez said she only gets a raise when the government boosts the federal minimum wage. The low pay combined with the fact that her hours recently were cut has forced her to start working another job to make ends meet, she said.
"With the amount of money I'm making, I can't afford to pay the mortgage and I can't afford to support my family," said Ramirez, who helps to support her two daughters and six grandchildren.
Traub argued that the federal government could, without the approval of Congress, immediately raise the pay of workers like those highlighted in the report. There are municipal ordinances that prohibit city governments from working with contractors that pay below a certain amount, she said, adding that Obama could craft a possible executive order addressing the issue.
"There's really been a strong history of saying that we want better and right now, we're not living up to that," Traub said.
Ramirez hopes lawmakers will try to live up to it soon. "We're really asking President Obama to do something about this," she said.
Support HuffPost
The Stakes Have Never Been Higher
Related
Before You Go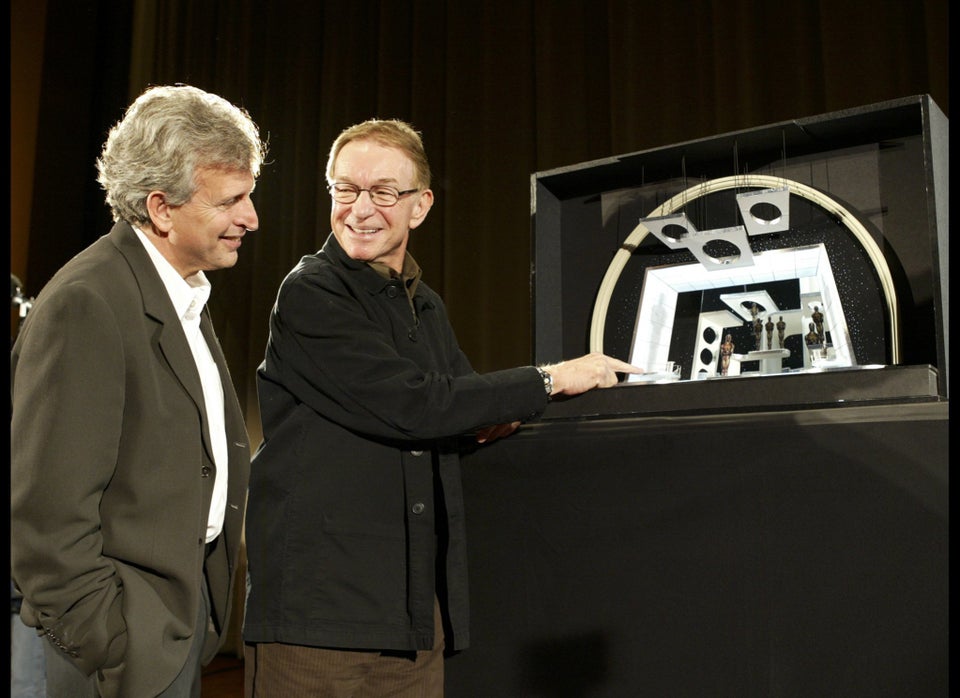 Jobs With The Most Work And Least Pay
Popular in the Community