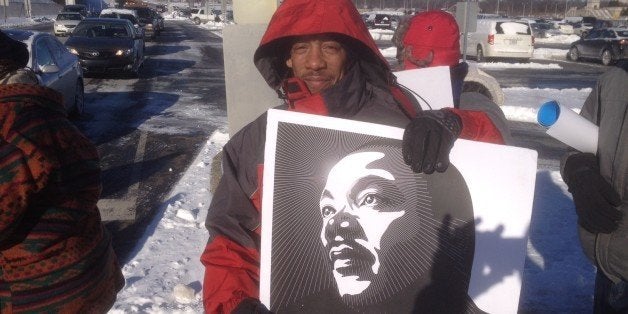 WASHINGTON -- A private food service contractor at the Pentagon has been accused of illegally retaliating against workers who went on strike to protest low wages last week, according to a complaint filed Monday with the National Labor Relations Board.
Dozens of food service workers in the Washington metropolitan area skipped their shifts last Wednesday to demand benefits and higher pay in an event organized by labor advocacy groups. The protesters, who work for private companies providing services in government buildings, said they hoped President Barack Obama would take up their cause in this week's State of the Union address.
On the day of the strike, Sbarro worker Robyn Law said a manager told her not to come back for the rest of the week. Jerome Hardy, a cook at the Pentagon's Center Court Cafe, said he'd been told to stay home the day after the strike, costing him a day's wages. Law and Hardy are prominent in the complaint against Seven Hills, a company that operates several restaurants inside the Pentagon.
"Since going out on strike and speaking with the media to expose poor working conditions, Robyn Law, Jerome Hardy and a number of your other employees have been subjected to a systematic campaign of threats and retaliation in violation of federal labor laws," says the complaint, which was filed Monday by Good Jobs Nation, a campaign backed by the Change to Win union federation and other worker advocacy groups.
The complaint alleges that a manager illegally "interrogated workers with the aid of Pentagon security officials, threatened to take legal action against activists, to cut the hours and take away the free meals of campaign supporters -- which currently constitute their only job benefit -- and invited workers to quit their jobs."
Seven Hills, which declined last week to comment on the strike, did not immediately respond to a request for comment Monday.
The strike and protest were part of an ongoing effort by labor and community groups to draw attention to low pay among service and retail workers and to increase support for a higher federal minimum wage. Worker advocates hope that Obama will bypass Congress and use his executive power to raise wages for employees of companies working under federal contracts.
Rick McHugh, an attorney with the National Employment Law Project (a worker advocacy group that was not involved in last week's protest), said that federal law protects nonunion workers engaged in "concerted activities" for "mutual aid or protection."
If the National Labor Relations Board finds merit in the workers' complaint, the board can follow up with charges of its own. Last year the agency charged Walmart with violating federal labor laws by retaliating against workers who planned to go on strike.
"In theory, workers whose schedules are cut or who are discharged have a potential to gain protection from the NLRB if they can show that employers took action against them for exercising their Section 7 rights," McHugh said in an email.

Hardy told HuffPost that he earns $9 per hour cooking and cleaning at the Pentagon's Center Court Cafe. In his eight years on the job, he said, he's never received a raise.
"Not a penny raise -- a nickel, quarter, nothing," he said.
Before You Go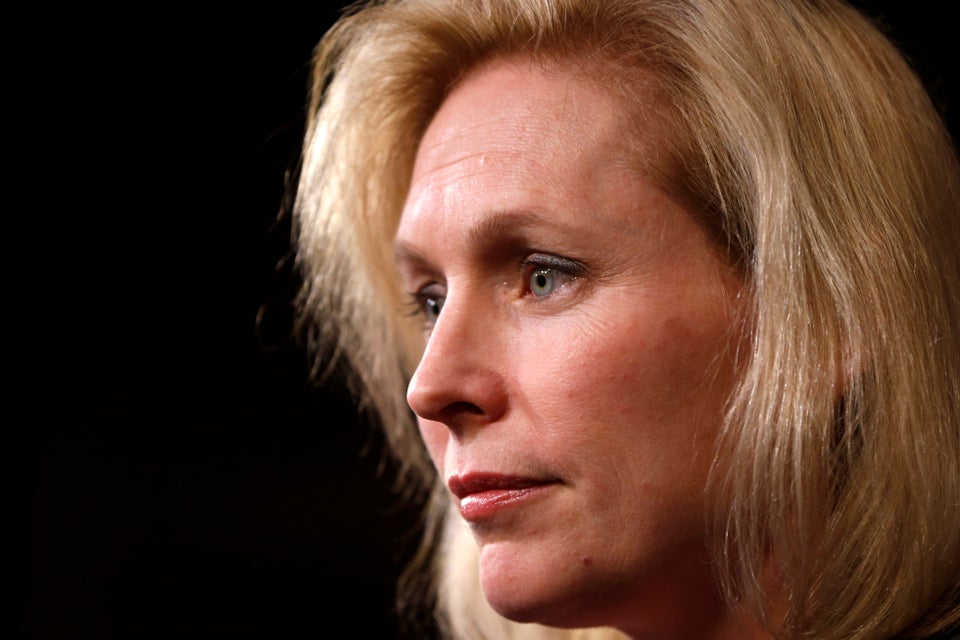 Political Potty Mouths
Popular in the Community