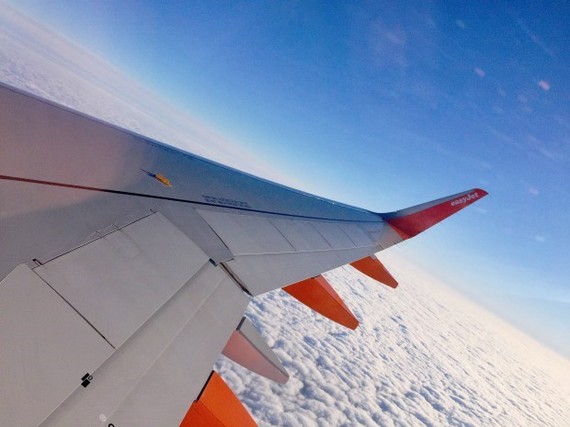 By College Tourist. Author: Ben Rissler, American University
Check out these low-cost airlines to relieve your frustration with expensive flights to Europe.
Traveling on a student budget can be relatively difficult when looking up the daunting prices of flights overseas. With more and more companies investing in ways to cut costs for travelers, the industry has been opened up to appeal to young adults seeking to fuel their wanderlust. European low-cost carriers like easyJet, Ryanair, and Wizz Air, are frontrunners in the cheap air travel movement, luring in customers with one-way deals under €30. It all sounds too good to be true, right? As more airlines are jumping on the bandwagon, the market is expanding to accommodate long-haul flights, making dreams come true for many shoestring budget travelers across North America wishing to explore the European continent. The following carriers are transforming the world of low-cost travel across the Atlantic Ocean:
Norwegian Air Shuttle:
Rated as the best low-cost carrier in Europe for 2014, Norwegian Air Shuttle offers insanely cheap flights to Scandinavia and London from all over the United States (Fort Lauderdale, Los Angeles, New York City, Oakland, and Orlando). Additionally, the company is extending itself in October and November to Las Vegas and the Caribbean hot spots of San Juan and St. Croix. Enjoy complimentary in-flight entertainment and free WiFi onboard (commodities virtually nonexistent with budget airlines)! Take advantage of deals like $154 from New York City to Stockholm and $211 nonstop from Los Angeles to Oslo before this secret gets out!
WOW air:
Deemed as "Iceland's most punctual airline," WOW air recently expanded across the Atlantic to Boston and the Baltimore/Washington, D.C. area. With flights to Reykjavik starting at around $186, there is no better time to visit the "Land of Fire and Ice" than now! The airline also offers inexpensive flight packages to Amsterdam, Berlin, Copenhagen, Dublin, London, and Paris via the Icelandic capital.
Condor:
Connecting the world with Germany, Condor offers direct flights to Frankfurt from various destinations across the United States and Canada for as low as $270. Servicing two cities in Alaska; Halifax, Nova Scotia; Providence, Rhode Island; and Whitehorse, Yukon; this airline is attempting to accommodate smaller cities that other carriers often overlook. Travelers can also enjoy the benefits of its inexpensive flights from Germany to Africa, Asia, the Caribbean, and Latin America.
XL Airways France:
For those seeking to fall in love with Paris, XL Airways France services Miami, New York City, and San Francisco with direct flights to one of the most visited cities in the world. With roundtrip rates starting at $591 from New York City to Charles de Gaulle Airport, the romantic traveler can also fall in love with these low prices!
Air Canada rouge:
Founded in December 2012, Air Canada rouge is the country's "new leisure airline." Passengers can depart from Montreal or Toronto to France, Greece, Ireland, Italy, Portugal, Spain, and the United Kingdom. Primarily a seasonal carrier, travelers can find one-way deals to Europe for under $400 during the tourist season. Air Canada rouge also flies to the Caribbean, Japan, and Latin America from other major airports across the country.
Air Transat:
Another Canadian airline revolutionizing low-cost air travel, Air Transat takes passengers to destinations all over Europe, from the Iberian Peninsula to the British Isles to Central Europe. With 6 different departure points throughout the country going across the Atlantic, the carrier provides a variety of deals to its customers. Don't miss out on offers like $853 roundtrip from Montreal to Madrid!
Icelandair:
Although more conventional than a low-cost airline, Icelandair has devised a brilliant "stopover" experience for passengers flying transatlantically. Travelers can fly from 14 points of departure in Canada and the United States to 25 different European cities with up to 7 nights in Iceland at no additional charge! This is a great way to see another country before heading onward to your next destination.
Know before you book:
These airlines provide astoundingly low prices to their customers, but make sure to read the fine print before booking your next flight. Baggage allowance may be confined to one piece of hand luggage, meals might not be included, in-flight entertainment might not be available, you may be asked to print your ticket before arrival at the airport, and these carriers could be more susceptible to late arrivals and cancellations. However, with an increased demand for budget-friendly travel options, these airlines are immensely changing the future of long-haul air travel as well as showcasing its endless possibilities.