Traditional core exercises, like crunches or bicycles, are great for sculpting your upper abdominals and obliques. But they barely touch those pesky lower abs -- a trouble spot that's already quite a challenge for many of us.
We asked fitness expert and certified personal trainer Kira Stokes (who has a six-pack most can only dream of) to show us some of her favorite moves to hit those hidden muscles.
The key? Put your legs and your brain into it. "Anytime you move your legs, you're working your lower abdomen," Stokes says, since they're connected by the hip flexors. Unfortunately, most of us feel these exercises mainly in the hip flexor, which can take away from working the abs, not to mention be pretty uncomfortable. "The low abdomen takes so much mental focus," she says. Putting your brain into the muscle group is key, by constantly focusing on your lower abs and making sure you feel them engaged in every move.
Before you go any further, you'll want to make sure you've got a classic plank position down pat, since many of these moves are based off it. To plank perfectly, Stokes says prop yourself up on your feet and forearms, with your shoulders rolling down your back. Squeeze the butt cheeks and draw the navel in. Be careful not to arch your back -- your whole torso should stay in a straight line. Got it? Time to whip your tummy into shape.
Plank Row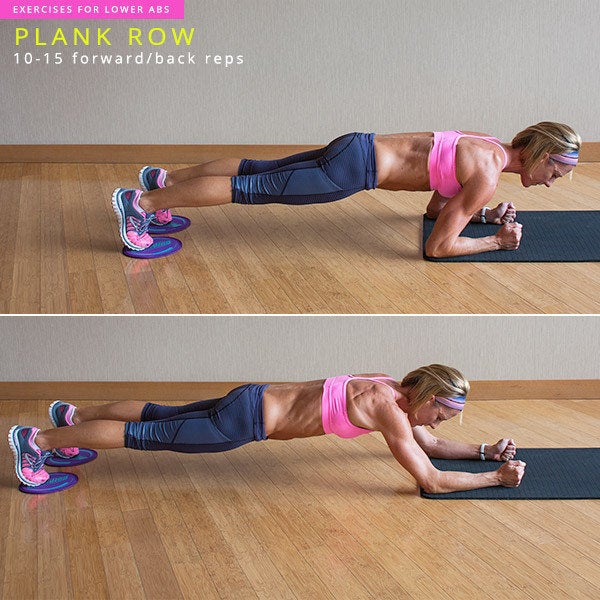 Valerie Fischel for YouBeauty.com at Reebok Sports Club
Bear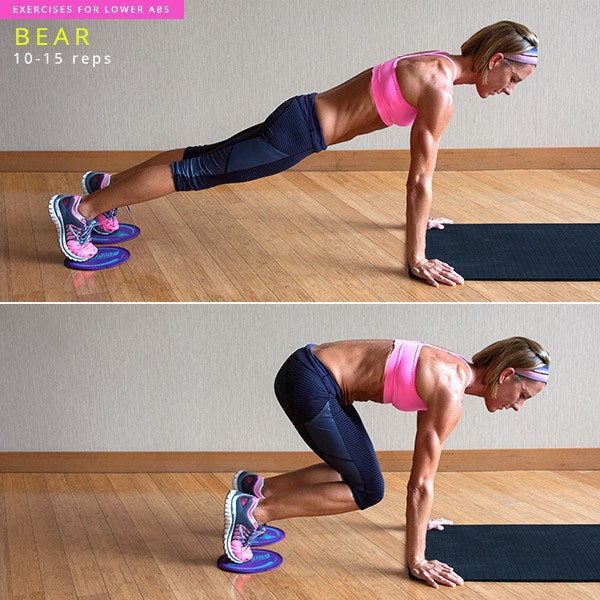 Valerie Fischel for YouBeauty.com at Reebok Sports Club
One-Legged Mountain Climber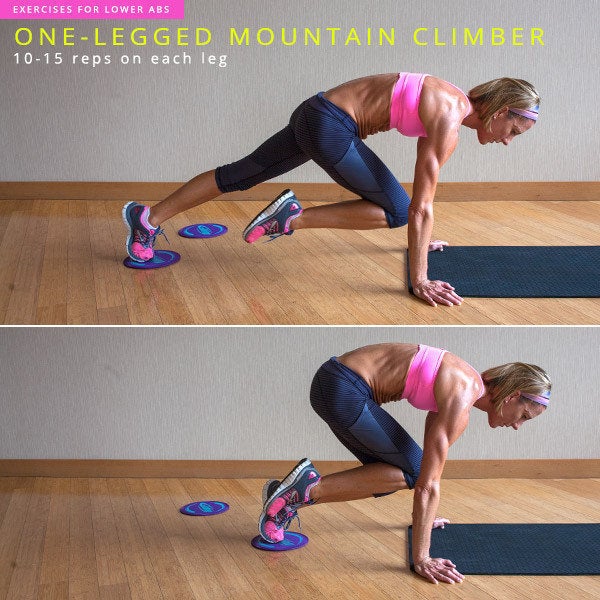 Valerie Fischel for YouBeauty.com at Reebok Sports Club
Army Crawl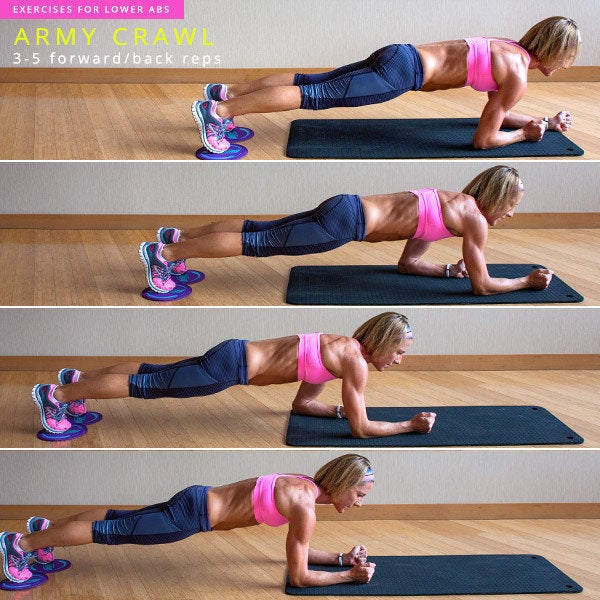 Valerie Fischel for YouBeauty.com at Reebok Sports Club
C-Curve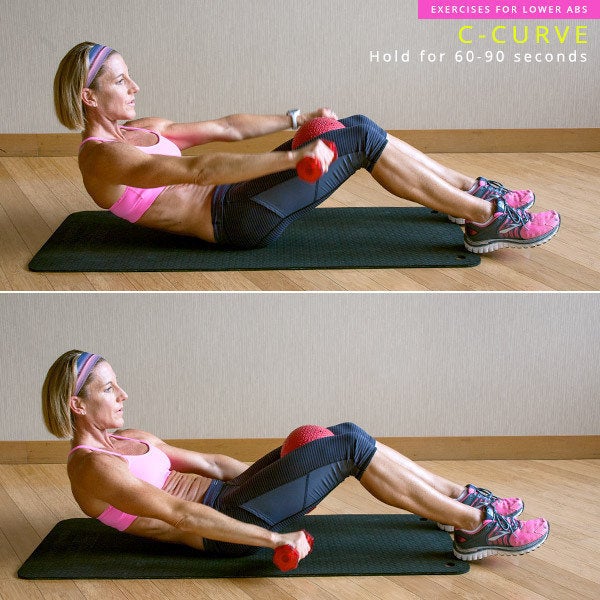 Valerie Fischel for YouBeauty.com at Reebok Sports Club
Hip Tips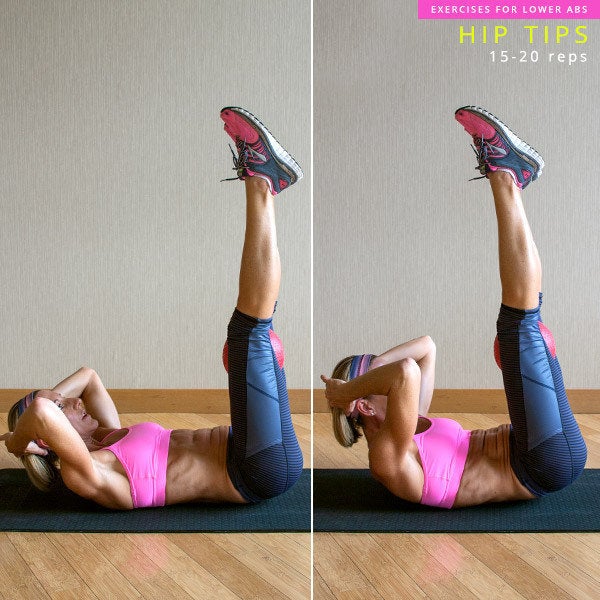 Valerie Fischel for YouBeauty.com at Reebok Sports Club
X-Factor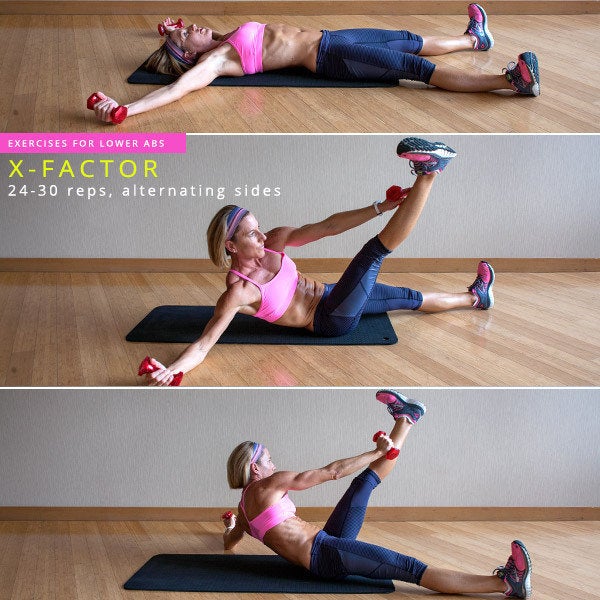 Valerie Fischel for YouBeauty.com at Reebok Sports Club
Six Pack Scissor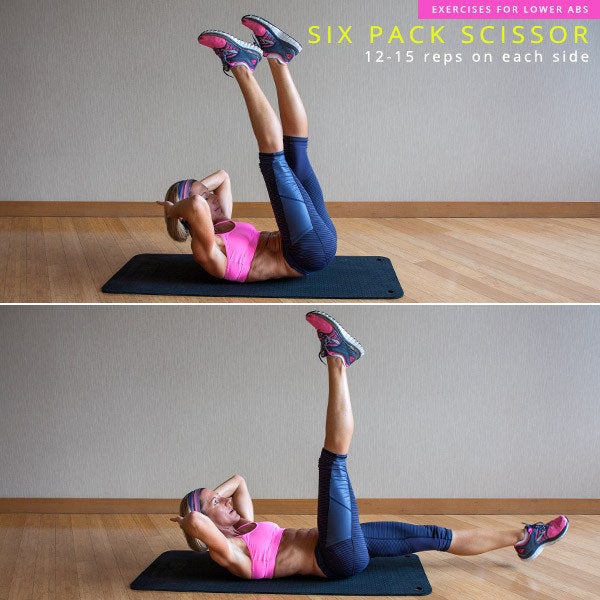 Valerie Fischel for YouBeauty.com at Reebok Sports Club
Related
Before You Go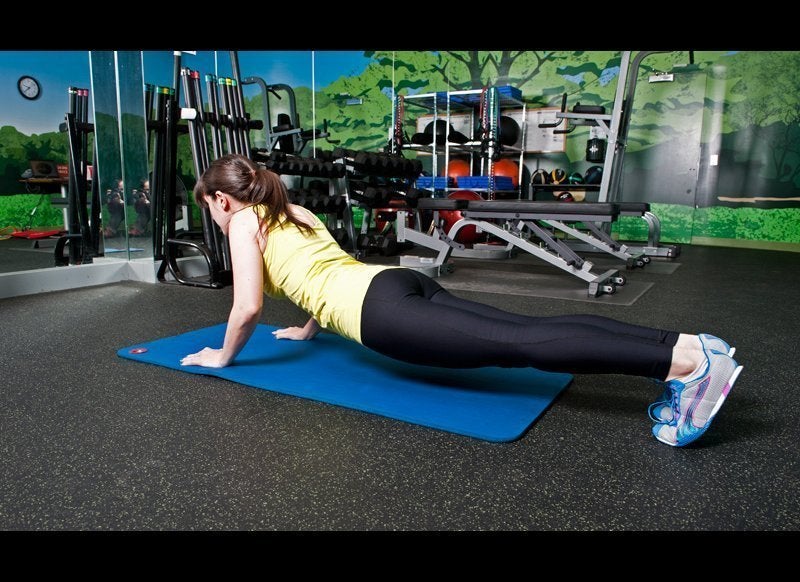 Fix Your Form