Faced with a divorce rate of about 40 percent, Norway is turning to an unlikely source to help keep couples hitched: Steve Carell and Tina Fey's 2010 flick, "Date Night."
Solveig Horne, the country's new minister for children, equality and social inclusion and a divorcee herself, told a Norwegian newspaper that she's encouraging couples to go on dates in order to rekindle the romance, a strategy inspired by Carell and Fey's movie.
She explained, "I saw the movie Date Night where an American couple try to go out to keep their relationship alive. In the film, everything goes wrong –- but I thought it was a good idea."
Before you laugh, there may be some genius to her plan. In 2012, the National Marriage Project released a study that claimed married couples who actively kept "dating" were 3.5 times more likely to say they were "very happy" in their marriage. The study also found that women who went on weekly dates with their husbands experienced a higher rate of sexual satisfaction.
Science agrees. According to a New York Times report (based off a study done by social psychologist Arthur Aron), new experiences like weekly date nights flood the human brain with dopamine and norepinephrine –- the same happy chemicals released when couples first fall in love.
In other words, dating while married can bring back those long-forgotten, butterflies-in-the-stomach-can't-wait-to-see-you-feelings couples often lose after years of commitment.
Added bonus: it's a whole lot cheaper than couples therapy.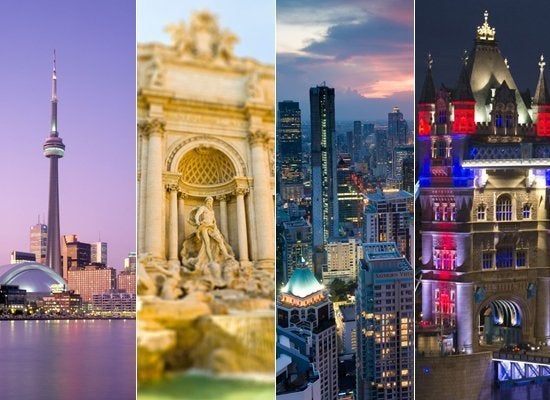 International Divorce Rate Trivia