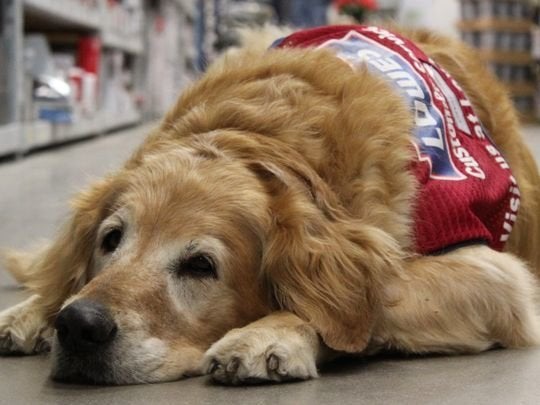 A Lowe's in Abilene, Texas has hired an Air Force veteran with a disability, along with his service dog.
Clay Luthy, 35, told the Abilene Reporter-News that due to multiple knee surgeries, he was unable to reenlist in the Air Force. He was struggling to find work since he needed his service dog, a golden retriever named Charlotte, with him at all times. The 10-year-old dog is trained to to help Luthy get up if he falls.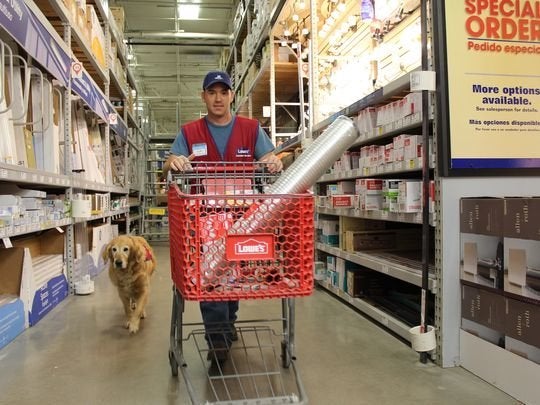 Luthy's primary job after getting out of military has been working as a handyman and since the father of three was in Lowe's so often, his wife suggested he apply for a job. So he did.
Jay Fellers, the human resources manager at the Lowe's Luthy applied to, said that Luthy was the best person for the job.
"So, we went through the interview process and Clay and his own merit won the job," Fellers told told KIDY, a Fox affiliate in Texas. "And we knew he was gonna make a great employee – we just got the benefit of getting Charlotte right along with him."
The pair, who sport matching vests, have been working at Lowe's for the past two months.
Charlotte has also been a huge hit with customers.
One of them, Judy Dechert Rose, posted a photo of the two at work on her Facebook page with the caption: "I love Abilene Lowes, way to go! This is a disabled vet who struggled to get a job because he needs his service dog! Lowes hired them BOTH!!"
The post has gone viral, receiving over 156,000 likes and over 163,000 shares.
It's enough to make anyone – man or dog — let out a whimper.
Related
Before You Go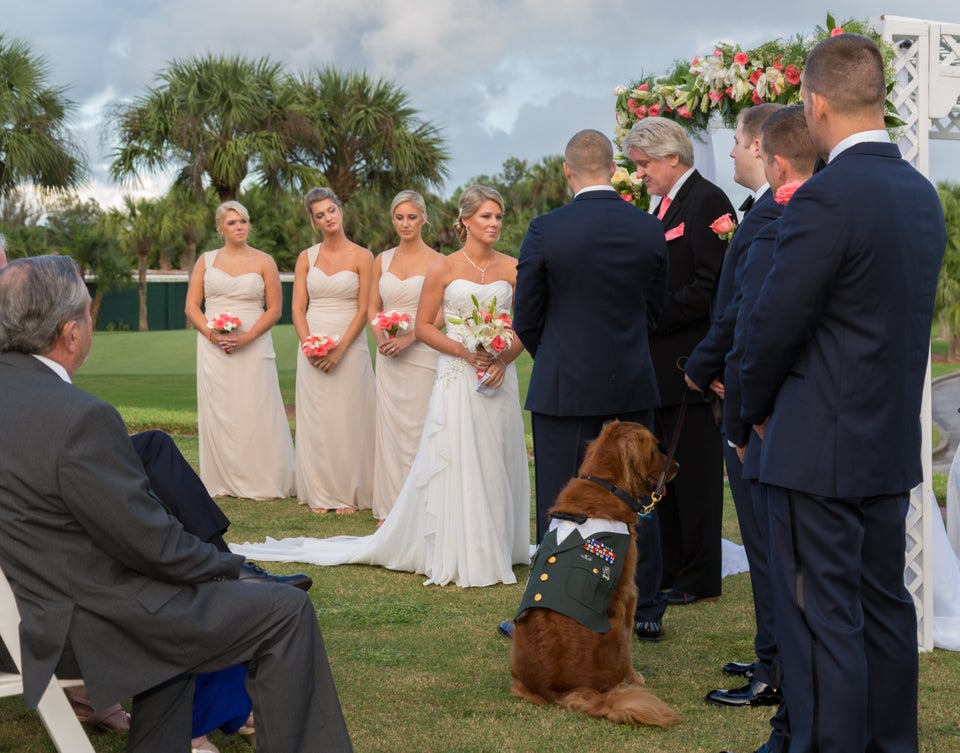 Service Dog Wedding