Finally, good news for travelers! According to Hopper's latest Consumer Airfare Index, airfare is about to get a whole lot cheaper. Scroll down to find out how much you'll be saving this fall (and why we're seeing this awesome price drop).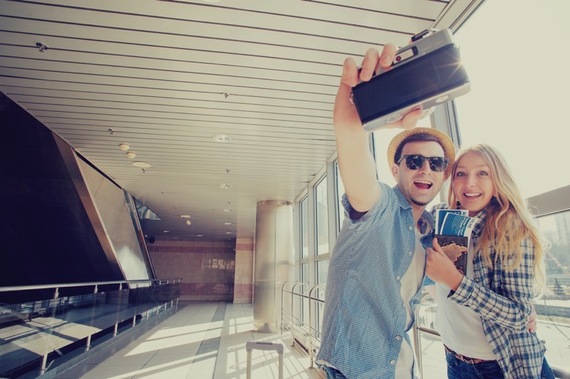 Last week, we unveiled our new Consumer Airfare Index today, which evaluates and forecasts domestic airfares for leisure travelers. In it, we project that domestic airfare will be cheaper this fall (September through November). In fact, the average airfare will be $248, a 3.6 percent decrease from last fall and a 8.1 percent decrease from fall of 2013.
The Consumer Airfare Index utilizes billions of individual pieces of flight search data to measure what a typical traveler should reasonably expect to pay now and forecasts future price changes several months in advance.
This latest report indicates:
Domestic airfare will decline 12.5 percent by December, down to241
Fall prices are projected to remain almost 4 percent below last year's levels
Ticket prices peaked in June at276, in line with our spring predictions of278
But year-over-year, June prices were down 7.1 percent compared to 2014
"This fall is shaping up as a great time to book air travel. Lower fuel prices and increased competition from the low-cost carriers look set to drive prices lower than we've seen since we started tracking consumer airfare almost four years ago," said Patrick Surry, Hopper's chief data scientist.
So it looks like low fuel prices are finally passing along (small) savings to consumers. Additionally, low-cost carriers are helping to bring airfares down, with increased service from Norwegian Air Shuttle, Icelandair, JetBlue and more.
Looking forward to the rest of 2015, we anticipate that our Consumer Airfare Index will decline sharply through the rest of the summer and then stabilize through the fall and early winter. Since this summer was cheaper than last summer, this means we expect prices to remain lower than last year through the remainder of this year and returning closer to normal by the end of the year.
Naturally, holiday travel will remain expensive, so expect to see the usual spike at the end of December through New Year's. However, year-over-year, average airfares remain lower.
Here is the trend we're seeing in one handy map: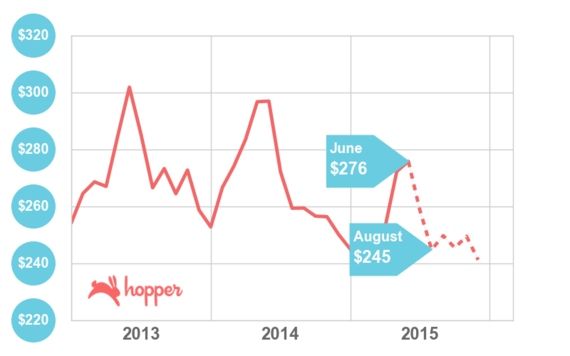 And here's what the rest of the year will look like: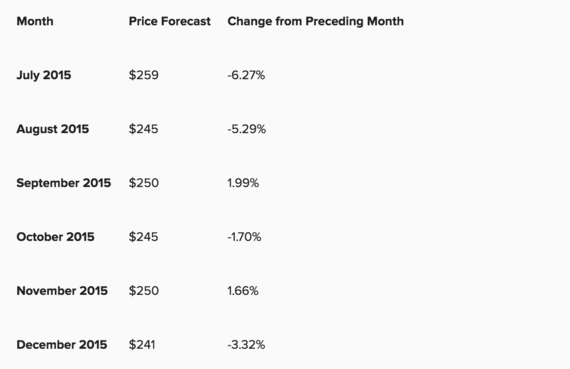 This article originally appeared on Hopper.com, the home of the top flight-prediciton app. The Hopper app analyzes billions of flight prices daily to predict how prices will change and tell you when to buy your tickets.