Kevin Rudolf -- Ferraris & Helicopters Part 1
"Hey man, I grew up in New York City," said Kevin Rudolf whose new EKP is an exclusive for The Huffington Post. "I could be on the subway standing next to the Mayor and I wouldn't know it. New York is about minding your own business, doing your own thing." Currently, Rudolf is in the process of completing a new album. "I moved back to New York, got back to basics, shut the door and started working by myself again," he said. "I had done the whole LA thing. New York just brings out a different side of me...more edgy and raw. I can't wait for people hear this album. They're going to be surprised."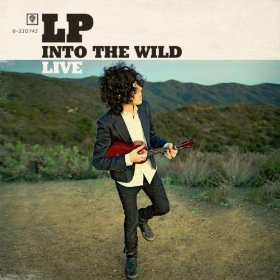 MR: I'm pretty good...nice name, by the way. And how are you?
MR: You have a new EP, Live at East West Studios. What's amazing about it, to catch everybody up with this, is that it features a couple of songs that you already had covers with by other acts--for example, Rhianna does "Cheers," "Beautiful People" was recorded by Christina Aguilera. Let's chat about "Into The Wild" first. What went into the creative process?
LP: Well, I had covered a Roy Orbison song and it opened this portal into my head about how I wanted music to sound like my music right now, and my voice, the vibe of it, the openness, and the beauty. Left to my own devices, I have an inherently indie sound, but I write pop songs too. It gets confusing, and in the past, I've gone down a road, as an artist myself, that is a little bit too poppy to please major labels. Then I kind of retreated from that, but then I wrote all these pop songs and wrote for people, quite big people. I think I took what I learned there about a pop song and put it into my indie styling. I'm fascinated with that now, I always want a song to hit hard as far wanting to hear it again. Catchy is not a dirty word, it's a good word.
MR: "Pop" actually is short for "popular," so right on.
LP: We want to hear Radiohead songs over and over again, (though) I'm in no way comparing myself to Radiohead. But you want a song that people want to hear over and over again, that's the idea. I feel like I've learned so much about songwriting that it's become the craft and I love doing it. I always thought there was a finite number of songs in me and I had to protect them. Before I was on a major label, I might have written 14-15 songs a year, and now, I probably write in excess of 70.
MR: What drives your writing?
LP: Actually, it's just my job. I have a publishing deal. That was the thing, it became a job and a bunch of writers that I would write with for other people, they started hearing that I really sang. I would sing demos but they were surprising...people don't go there unless you go there. I was having fun singing at this club and some of my writer friends would come and be like, "I want to write for you." I'd be like, "Eh, I don't know." Then it started happening naturally with me. I started playing all this ukulele, and I started just enjoying it. It's almost like the ukulele doesn't put any pressure on me, it just hangs out and waits for you to strum it.
MR: You mentioned that you had songwriters come check you out and want to write for you, and you've written with Billy Steinberg, Desmond Child...
LP: Yeah, I've written Kathy Dennis...I've written with a lot of people.
MR: Oh yeah, your song "Afraid To Sleep" was sung by Vicci Martinez in The Voice--gotta mention that. Now when you co-write, do you get influenced by your collaborators?
LP: Well, like I said, it's the matter of how to make a song catchy. Desmond Child would say "internal rhyming" to me, and I'd be like, "What's that?" He'd say it's something that's catchy within the sentence that rhymes, that people don't pick up on really, but they do. It keeps it stuck in their head.
MR: Sure, it's like gaining a new tool, but it's also the blend of two or more composers' ideas.
LP: Yeah, the collaboration thing is amazing. It's really interesting what happens when different people are in a room and I really love that.
MR: Let's talk about Into The Wild.
LP: It was funny, Rob was like, "I'd like to get the songs live and see where we're at so I don't want you to sing the songs to death in the studio and get sick of them or anything, but I want to capture that live thing." It went from that to this massive show that was filmed with 3 cameras and it was funny. It was very nice.
MR: Live at Eastwest Studios. The song "Into The Wild" was in a commercial too, right?
LP: Well, it was funny before I signed a Warner Bros., it was put in the running for this commercial for Citibank. I forgot about it, it was in August, and my friend was like, "Hey I got this email about the kind of song I'm looking for and I think your song 'Into the Wild' would fit." So I said, "Alright, let's put it in." Then they said it was down to three people, two people, and then by October, they want it. I never guessed that it would be such a big commercial, and that's not (just because of) my song, but visually, the whole thing.
MR: Yeah, with the climbers, etc. On your EP, you also include "Tokyo Sunrise." What inspired the song.
LP: That's a major song for me. It's just about my ex and about missing them, knowing that there's always a part of you that loves that person and it never goes away. It's out there and perhaps you see them again in some other life or form. It gets a little hippie like that, but it really means a lot for me.
MR: What is your reaction to having written hits like "Beautiful People" and "Cheers"?
LP: "Cheers"...I never thought I would write for Rhianna. It was an interesting thing. She did another of my songs, but it didn't make the album, and I was amazed of that as well. (laughs) I feel like it taught me about good songs, I feel like I'm being true to myself. I'm very ADD and all over the place, I like everything...maybe not EVERYTHING. But I like a lot of different things and just have fun with it.
MR: This EP is a precursor to an album that you're working on. Have you been in the studio?
LP: Yeah, I've already been working on the studio version of "Into The Wild" and more to come. There's been so much happening so fast...I've been doing a lot of shows and making an EP, and I don't think they expected it to go because I was just signed 5-6 months ago. So it's moving a little faster, which is great.
MR: What advice might you have for new artists?
LP: The songs. Songs, songs, songs. It's all about a song. You will see an instant difference in your career as soon as there's a song... It has nothing to do, really, with anything, I don't think. I don't think it matters what you look like or whatever. If there's a song that people have to have, they're going to find it. It's not even the chorus of the song in that Citibank commercial, and I'm so amazed that people find me from that.
MR: What's in your immediate future?
LP: Just more of the same. I'm trying to run my writing career parallel to my artist career. I don't want to stop writing for other people because I feel like that informs my stuff. I'm already up to here with myself. If I see one more picture of myself... (laughs) But I enjoy writing for other people. It's a palate cleanser.
MR: All the best and I wish you more of the best.
LP: Thank you, I really appreciate it.
Transcribed by Narayana Windenberger
A Really Short Conversation With Miguel
Mike Ragogna: Miguel, "One Night in Austin"...Perez Hilton. How did it feel? (Note: This interview took place at SXSW)
Miguel: Good, man. I feel really cool to finally kick off a show, I just wanted to get the crowd warm as best we could and we went out there and had a good time.
MR: How do you think you did?
M: Judging by the crowd, it felt really good. It felt awesome, actually. One of the better shows of the week.
MR: Miguel, what is your advice for new artists?
M: Work hard. I mean, that's the best advice someone gave me. You look at artists who are at the top now and they work harder than a lot of brand new artists, honestly. Even if people don't like what it is that you're about, what your music is about, they have to respect hard work. At the end of the day, I think that's what it's really all about. That's what separates good from great.
MR: Nice, and as far as your recordings?
M: We put out an album a year and a half ago, and we're blessed to have had some commercial success with it, and I've been really keen on giving back to my fans in some shape or form. So now what I'm doing is putting out three micro-EPs. We put one out and it's all Art Dealer Chic. It's all free music, you can go to https://ArtDealerChic.com, and then let me know what you think about it at my Twitter at https://Twitter.com/MiguelUnlimited.
Transcribed by Narayana Windenberger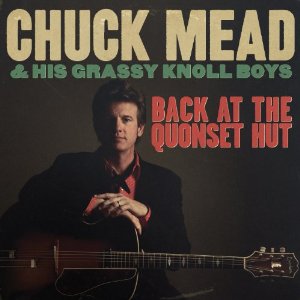 A Conversation With Chuck Mead
Mike Ragogna: Chuck Mead, let's begin by chatting about SXSW. What's your perspective?
Chuck Mead: SXSW, years ago, when they first started it, it was for bands who hadn't been signed, for people in the industry, the music labels, managers, and booking agents to see new acts that didn't have a deal. Now, if you have a record out, you play SXSW. I have a record out, called Back At The Quonset Hut, that I'm promoting, just like Bruce Springsteen.
MR: As in he's also promoting his new album. Did you catch his keynote?
CM: No, I didn't catch that, we were riding in from another gig.
MR: It was a great keynote, I'm sure you can find it online, but one of the great things he did was he showed contrast. He basically said to realize that you are the best, kick-ass band or artist ever, and also realize you suck. It seems like that's the best advice that you can have for an artist, because you need the confidence, but you also have to have the humility.
CM: Well, people are always here to tell you that you suck, but it's a character builder because even if they tell you that, some people won't think that you suck. You throw what you have to give artistically out and someone's going to respond to it, especially if it's done in a genuine way.
MR: Chuck, let's go back a little bit to BR549. Looking back at those years, what are your thoughts?
CM: Well, it was kind of crazy how hillbilly music took us all around the world. We thought the lower Broadway there in Nashville where we started was the last stop, and it turned out to be the first start. Here we are 18 years later and I'm still out here doing it and the only way I'm even gainfully employed is in my straight job in the musical theater as a musical director for a Broadway show. So I have dual duties, but that's what brought me there, it was all those years of BR549. I've played SXSW every place from a crappy place up on Guadeloupe to the biggest show out here on 6th street and the big outdoor stage. I have wide, varied experience here at SXSW, but it's always been fun.
MR: And you've been here often, right?
CM: I've been playing here ever since the second SXSW, which would have been 1988, so I'm showing my age a little bit. But I can't even remember how many times we've been down here...it's been over 10, probably.
MR: Let's talk about the new album.
CM: My new record is called Back At The Quonset Hut. It's called that because it's named after this place in Nashville, Tennessee, which was the first studio that was ever on the neighborhood that became Music Row, where all the labels and studios are now. This was the very first one, it was originally a boarding house, and the Bradley Brothers--Owen Bradley and Harold Bradley--very famous there in Nashville, on the ground floor of the music business, they built this studio in this house and later on added this big Quonset house, and some of the greatest music ever was recorded there--"Crazy" by Patsy Cline, numerous R&B and pop, everything from Johnny Wharton to Bob Dylan and Simon & Garfunkel and Bobby Bland in this place. It's been closed as a studio since 1982 and now, since it was part of Sony Music and Columbia studios, they closed it in 1982, and it just lay dormant for a while. It was the art department for Sony when we were on Sony years ago. But since they moved out of there, Belmont University has moved in with a grant from Mike Curb and they restored it to a studio. I went in, I was the first country artist to go back into the Quonset Hut since 1982 and record a record. I filmed it all, and it's classic country songs. I have guest stars on it, everyone from Jimmy Johnson, Old Crow Medicine Show, Bobby Bare...
MR: And about the covers...
CM: Well we did some of the songs that were actually done there. We did Johnny Horton "Honky-Tonk Hardwood Floor." Elizabeth Cook and I did a great version of Conway Twitty and Loretta Lynn's "Pickin' Wild Mountain Berries." The Old Crow Medicine and I did a great Wabash Cannonball. I had some of the A-team pickers from Nashville, the guys that played in all those original records. I had four of them, Buddy Spiker, Harold Bradley, Pig Robbins, who just went into the country music hall of fame, and Bob Moore. They all played in my record, and it was like a big reunion at the Quonset Hut, so that's what I called it Back At The Quonset Hut.
MR: Now, did you use any of the older equipment, maybe that had been in storage?
CM: It had been completely gutted. Actually, that was the whole thing, I wanted to do a classic country record, it was all live. I didn't even use headphones when I was singing, we did it as it went down. But, we used Pro Tools. I didn't want it to be a museum piece, I wanted it to be something that sounds modern, but you know we can use technology for good. We don't have to push that button just because we have it.
MR: Who produced this project?
CM: Mike Janas and I produced it. Mike Janas is one of the instructors who teachers audio engineering at Belmont, and it just so happened he co-produced the first BR549 records, and a great long-time friend of mine.
MR: Were Belmont students involved in the recording process?
CM: Yes, students helped on this from top to bottom, filming, even, of the documentary, and we did the Old Crow Medicine session during a class, which was great. So it was a nice passing of the torch on a whole bunch of different levels. Not only did it have my band in there with some of the A-team guys. I had a couple of guys who are young guys and they would have been studio pickers, right with all those other guys in the '50s and '60s. They are just great musicians, so we felt like there was a multi-generational thing going on with the students and the musicians and me, it was fantastic, all the way up to Bobby Bare.
MR: So then what advice might you have for new artists?
CM: Just do what you do and don't let anybody tell you that you can't do it, because then you'll start thinking you can't do it.
MR: Is that the advice you would have given yourself?
CM: I had no idea, all I knew is that I wanted to do this, what I'm doing now, which is amazing to me, that I'm standing here and I'm gainfully employed. I've always said I've worked long and hard not to work long and hard.
MR: I also want to ask you, from all of the songs that are on this album, are there any that you connect with more than others?
CM: Well, the first music I even remember in my life is Hank Williams and The Beatles, so I did a Hank Williams song on this and we tried to do our Hankiest with it, but do our own version of it. The Hank Williams and the Carl Smith tune, Carl Smith was a large figure in country music, the biggest star after Hank Williams. But because he never went to jail or never shot anybody or wasn't completely strung out or whatever, he's not an icon. But he was just so badass that everybody in town was scared of him, including Waylon.
MR: Do you associate with the music's stories as well?
CM: That's the best part of country music, it's the stories. In fact, Charlie Parker, the great jazz saxophonist, after late-night jams, they'd go to diners and eat. He would always sit and throw nickels into jukeboxes and play hillbilly songs. He played country music. They'd always go, "Bird, why are you playing that hillbilly crap." He's like, "It's the stories, man." That's what it is, that's what makes country music unique. It really is a story, you're really trying to convey honesty, and that's what it is, sincerity.
Transcribed by Narayana WIndenberger
A Conversation With The Hard Rock's Brian Klein
Mike Ragogna: Brian, can you go into the history of the association between music and the Hard Rock, especially with the hotels?
Brian Klein: Hard Rock has a very unique relationship with music and our goal is to rock the world. From a hotel level, we really wanted to take it to the next level and create some branded music experiences that could truly differentiate us from the competition, and that's how we can up "The Sound Of Your Stay," an all-encompassing music experience you can only get at a Hard Rock Hotel. With that launching, that are free amenities that you can get. The first one is called "Tracks," which is our music download program. Now, when you check into any Hard Rock Hotel worldwide, you can download one of three carefully curated lists. We've worked with people like Pete Wentz, Perez Hilton, DFA Records, Mayer Hawthorne, even Fania Records--because we have three new properties in Latin America opening--to really create these unique experiences. Over the six volumes of tracks, we've been able to feature over fifty Grammy-nominated artists including people like Florence and The Machine and Robyn before they became household names. We also have a brand new program called "Picks," which is actually our guitar check-out program. We're partnered with Fender Guitars, where now, if you check into any hotel worldwide, you can have a guitar menu delivered to your room where you can pick one of twenty vendor guitars. You have Stratocasters, Telecasters...even a bass for those craving the low (strings).
MR: How do you soundproof each and every room so that nobody's complaining at three in the morning?
BK: We also hand out a fantastic new amplifier. With the program, it doesn't disrupt our guests because we actually give you a pocket amplifier so that it plugs into a pair of Soul by Ludacris headphones so there are no live speakers to disturb your guests. You can sit there and rock out as long as you want with zero noise complaints.
MR: So I guess drums wouldn't be one of the set ups.
BK: Drums definitely aren't on the evolution list for "The Sound of Your Stay."
MR: We talked a little bit earlier off-mic about some of the artists that you've been associated with. What about new artists?
BK: Hard Rock loves emerging artists. Last year, across all the Hard Rock venues, we hosted 15,000 live music events. It's truly a spectacular time and we love people, whether you're the Bruce Springsteens coming into a Hard Rock Live, or people like Kat Graham who's getting ready to play on our Hard Rock Sound of Your Stay music stage here at the music lounge, but we love them all. (NOTE: This is interview was conducted during SXSW)
Additionally, we are launching a brand new program called Hard Rock Records, where we're actually looking for that next great artist and take them to the next level. So we're actually going to go sign them to the Hard Rock record label, help them get their start, help them do their PR, help them produce their album, help them create the artwork and actually film their videos, and then, once our year contract is done, we send them on their way to become that next great band. It's an exciting new time for us.
MR: This is your new music, new band development process?
BK: It's a brand new process. We actually just signed a band called Rosco Bandana out of Biloxi, Mississippi, of all places. They're getting ready to go into the studio to start working with one of the top remixers to bring their album to life.
MR: What does the future bring as far as other projects Hard Rock is associated with?
BK: It's actually an exciting time for Hard Rock. Besides "The Sound of Your Stay" and bringing that to life, we have four new properties that we're opening in Latin America right now. We have a new resort that we're opening up in Cancun, Mexico, a new resort in Puerto Vallarta, Riviera Maya, and even a brand new corporate hotel in Panama City, Panama. We're continuing to grow, we're continuing to evolve, we've got lots of great things coming right now down the pipeline.
MR: In the United States, have you found that people's interest in the Hard Rock has been growing and is there an outreach to spread the word about Hard Rock?
BK: There actually is. We're launching a multi-million dollar marketing campaign for Hard Rock Hotels to support "The Sound of Your Stay." Hard Rock is one of those iconic brands that everybody knows and loves, so it's just continuing to get people into our cafés, into our hotels, into our live venues. Once you get there, that nostalgia sets in and you see how incredible that experience really is. One unique thing about all of our Hard Rock Cafés is that every single thing on the menu is made from scratch. A lot of people don't think about that but it really is high-quality food. We invite everyone out there to come and check out Hard Rock Cafés.
MR: Brian, what do you think of this whole SXSW experience?
BK: This is actually my first time to SXSW, I kid you not. It has been an absolutely magical time, and I think that I picked SXSW because it's where some of the best minds in the world come to think, where some of the best new ideas come to life, and no better place to go push the Hard Rock Hotel music lounge, to really start featuring some of these great new artists, to launch a brand new amenity program, and really tell people what Hard Rock's all about.
MR: Shameless plug, nice. (laughs)
BK: I'm marketing. I gotta do it. (laughs)
MR: Very nice to meet you, Brian. All the best.
BK: Excellent, thank you.
Transcribed by Narayana Windenberger
Calling all HuffPost superfans!
Sign up for membership to become a founding member and help shape HuffPost's next chapter