There's a framed exhibit that hangs on the wall in the lobby just adjacent to the pro shop at Lake Merced Golf Club. It's a tribute that includes Lydia Ko as a 15-year-old semi-finalist in the U.S. Girls' Junior Championship in 2012. Now less than two years later, she returns to Lake Merced already a multiple winner on the LPGA Tour, celebrating her 17th birthday mid week, and announced as one of TIME Magazine's "Most 100 Influential People."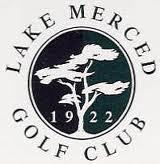 Pretty heady stuff, even for a teen phenomenon who's used to the spotlight, but Ko's maturity, demeanor and inherent charm are as solid as her golf game. "She gets it," says playing partner, Stacey Lewis, in reference to Ko's personality and ability to deal with the newfound stardom, "You can tell by how humble she is. She doesn't really know how good she is, and she's not done yet." Words that would be prophetic, as Ko still had some unfinished business left at Lake Merced. Remember, she didn't win that amateur event two years before -- but this one would be different.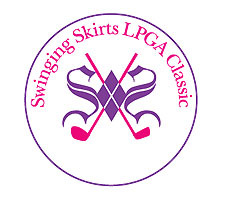 Playing in the marquee group on Thursday and Friday along with Lewis and superstar, Michelle Wie, Ko and her partners endured some of the worst draws weather-wise -- prototypic San Francisco. Thursday involved a two-hour fog delay, and their afternoon starting time was something right out of The Maltese Falcon, with a bone-chilling, dark gray fog and heavy coastal air, that would send even Sam Spade running to the clubhouse for a hot Irish Coffee. Friday was bitter cold too, windy with temps in the 50's, only to be punctuated by a downpour of torrential rain that seemed to fall sideways. Play was suspended for the better part of two hours. During the break, while Lewis stayed up and tried to remain loose, Ko was just the opposite. "I sat down, had some chicken soup, and played some cards," says Ko. "I was totally relaxed." She came back and sunk a birdie putt that was marked just before the rain delay.
Through it all, Michelle Wie, maintained as stunningly elegant in black, with custom tailored rain gear, diamond earrings, a solid gold golf swing, and an on-course presence every bit befitting of her status as the premier face of the LPGA. "She looks like a movie star," commented one of the fans from the gallery. Coming off a win in Hawaii a few days prior, her schedule was jam packed this week, including a trip to the Stanford campus, a Monday night appearance at a local golf store, and as part of the LPGA group at the San Francisco Giants baseball game. Taking it all in stride, she assumes her role and all the corresponding press attention with grace, humility, style, and the class of a genuine champion.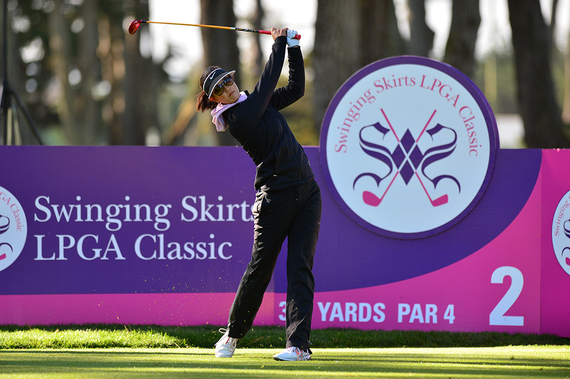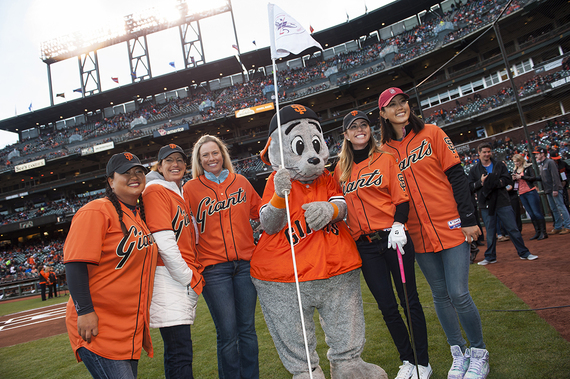 But while the players were the drawing card, Lake Merced and the Swinging Skirts sponsoring organization shined through the fog as well. Often given short shrift in terms of national attention versus it's nearby stable mates Olympic Club, San Francisco Golf Club, and TPC Harding Park, Lake Merced is very much an equal part of the foursome of California's great golden-age courses situated within just a very few of miles of each other. You can actually see part of Olympic Club from the fairways of Lake Merced. LMGC is a private club, with a special heritage and history of being one of the top-ranked courses in the state, combined with a tradition of having one of the most ethnically diverse and unrestricted memberships among the upper echelon clubs.

"This is a club that was created and has it's roots in ensuring that it is inclusionary, and allows people who love the game to have an outstanding track in which to play," says club president, Wendy Tice-Wallner. "And also a place they can share their views and values around the game of golf without regard to some of the limitations that had been imposed on other clubs."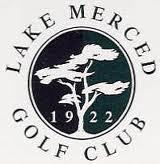 Over the years, Lake Merced has been the host site of numerous amateur and USGA events. "It is a club that has had its eye on the future since its inception in 1922," adds Tice-Wallner. "That includes looking at how the game was changing, how the people who played the game were changing demographically, and by supporting the future of golf in particular with regards to the upcoming generation of junior golfers, supporting the LPGA, women's golf, The First Tee and other charitable groups that are advancing the game, and making sure that it has policies that were consistent with advancing the interests of those who had traditionally been disenfranchised from private club membership."
The weekend play at the tournament was a back-and-forth slugfest between Ko and Lewis, with Ko prevailing via an out-of-the rough birdie for the win on the final hole. It capped a whirlwind week, solidifying her stature as something truly special. Perhaps not coincidentally, her picture was featured on the 2014 Swinging Skirts LPGA Classic program cover. When she returns to defend next year, they'll be an LPGA trophy showcased in the clubhouse lobby at Lake Merced along with her amateur exhibit.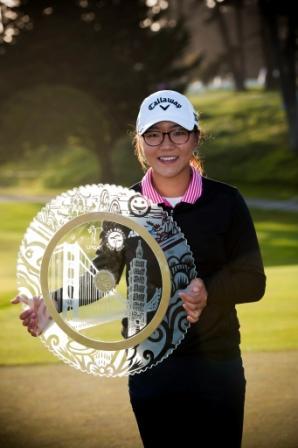 Photos courtesy of Gabriel Roux, Swinging Skirts LPGA Classic.
REAL LIFE. REAL NEWS. REAL VOICES.
Help us tell more of the stories that matter from voices that too often remain unheard.