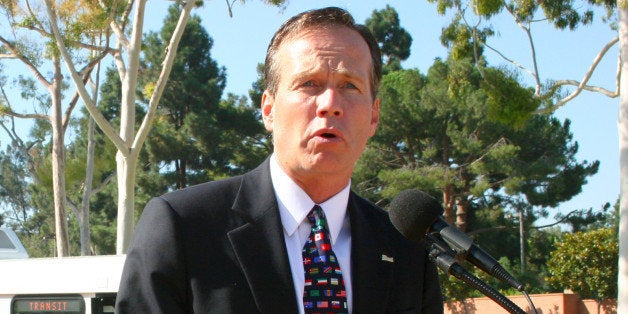 A leading college faculty association is sounding the alarm over the termination of a tenured Louisiana State University professor for using profanity in the classroom in what school administrators said amounted to sexual harassment.
Teresa Buchanan, a professor of elementary education, was officially fired by LSU administrators on June 19 after an 18-month investigation, The Daily Reveille reported Monday.
Buchanan occasionally cursed and used sexually liberal humor within the classroom, which the university investigated as "sexual harassment." She also allegedly used the word "pussy" in an off-campus conversation with a teacher, according to LSU.
The American Association of University Professors decried Buchanan's termination over language it said was "run-of-the-mill these days for much of the academic community [and] also is protected conduct under principles of academic freedom" in a letter sent Tuesday to LSU President F. King Alexander, embedded below. Buchanan plans to sue the university for her termination, according to numerous reports.
The professor, who has been tenured since 2002, first learned she was under investigation on Dec. 20, 2013 -- but the school declined to say why, according to the AAUP. Buchanan later learned it was her use of profanities that triggered the investigation, she told The Advocate and Reason magazine.
Buchanan defended the language as free speech.
"If the curriculum is fucking awful, I might say that it is," she told Reason. "I'm not teaching Sunday school." In March, a group of five faculty members held an 11-hour dismissal review and concluded that Buchanan's profanities were not "systematically directed at any individual," according to Reason. The committee also condemned the university for ignoring intermediate steps like offering Buchanan counseling or sexual harassment training before involving the human resources department.
The review committee recommended that Buchanan not be fired, but Alexander overruled its decision, Buchanan told the Daily Reveille. The LSU System Board of Supervisors decided June 19 that Buchanan had sexually harassed her students and violated the Americans with Disabilities Act. LSU declined to comment on Buchanan's case, saying it was a "personnel matter involving potential litigation."
Related
Popular in the Community