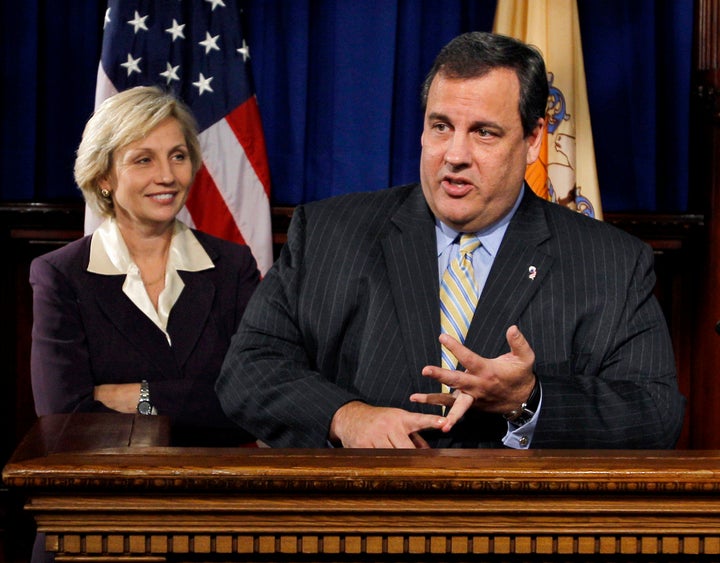 Chris Christie is now not the only person in New Jersey that has been loudly booed while giving a commencement speech.
At William Patterson University's graduation ceremony on Wednesday, Christie's lieutinant governor, Kim Guadagno, was also derided. During her 13 minute speech, students yelled things like, "Go home," and "Nobody cares." More than 100 turned their backs to her and some put their fingers in their ears.
Guadagno made it through her speech, although at one point she responded to the protestors.
"Come on, let it out," she told them, as they booed. "We've got all day."
William Patterson students had been organizing the protest for some months, ever since Guadagno was selected as speaker. She and Christie have presided over heavy cuts to higher education in the state.
"The funding cuts have led to higher costs for students and bigger class sizes," Daniela Jorge, a student organizer of the protest told the Daily Record. "Somebody came up to me and said, 'Thank you so much for doing this. I'm $55,000 in debt and have a zero bank account. Something has to be done.' "

Popular in the Community