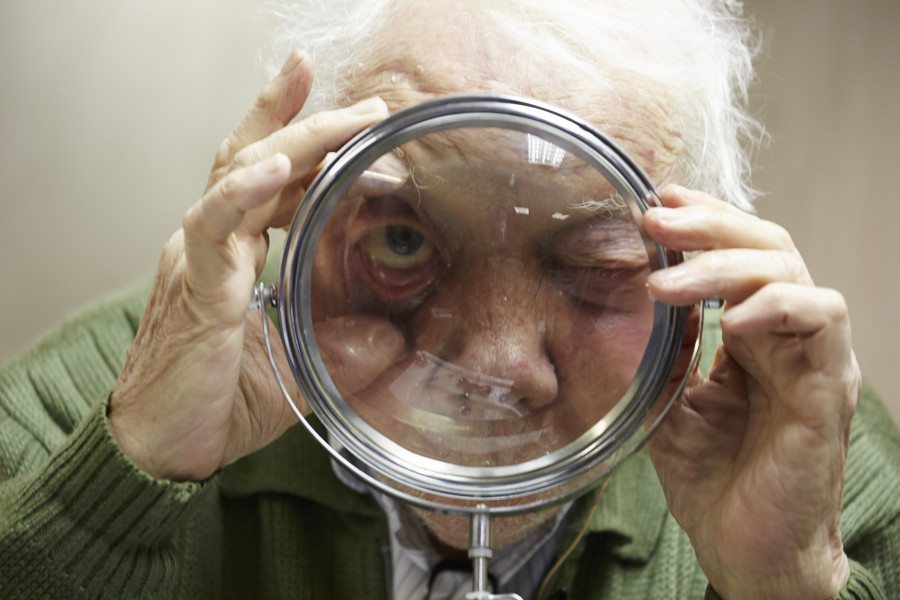 "We're terrified of aging as a society; we don't like looking at it," Lu Kemp explained in an interview with The Huffington Post.
Kemp, a theatre director and dramaturg, is the brain behind "Have Your Circumstances Changed?" The production, a series of choreographed performances made in collaboration with men over 65, consists of rituals including cutting toenails, removing dentures, cooking lunch and taking a bath -- the banal routines of daily life that many of us would prefer not to witness.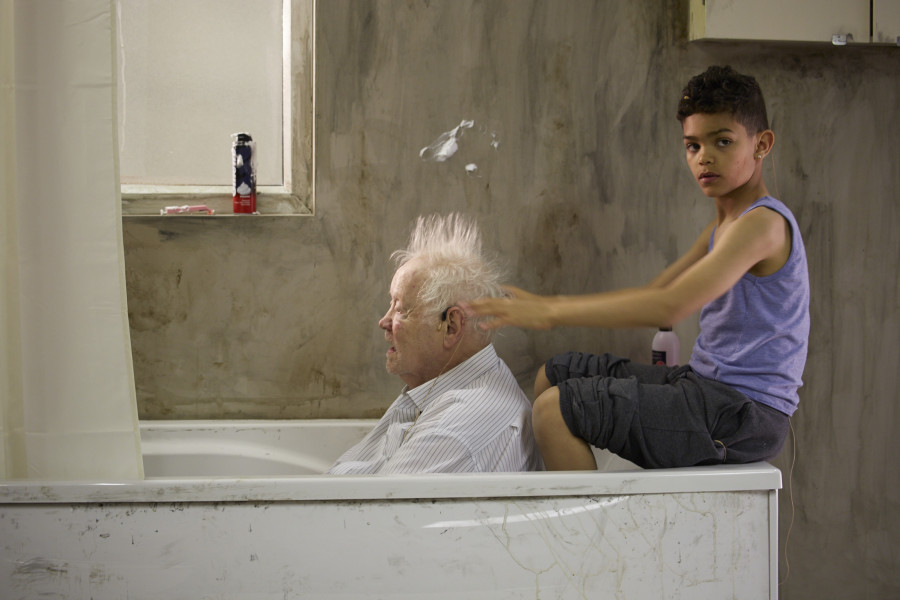 The performances will take over a soon-to-be-torn-down shop in London, where three shop windows will be converted into three theatrical sets: a kitchen, a bathroom and a living room. Inside, three men between 70 and 80, and three boys under 12, will partake in wordless choreography, resulting in a triptych of 15-minute performances. The elderly men participating are all professional actors, while the young boys were recruited from a local theater school. Audience members look on from plastic chairs arranged outside, wearing noise-canceling headphones throughout.
"The pieces are primarily non-text based choreographies of everyday action," Kemp explained. "I want the audience to watch the detail of these lives and these spaces. The stories are told through the detail of the action rather than through words, so absolute precision in communicating those stories is necessary. Every moment you see on stage is choreographed. We often think of choreography as dance. For me, it is the precision of bodies in action in space."
The actions explore the changing stakes involved with nutrition, hygiene and cognition, tracing when these patterns change from a matter of personal pleasure to one of survival. The relationship between man and boy throughout the piece remains ambiguous. As the two begin to shape-shift and challenge expected roles, the viewer is left to discern who exactly they are watching. As art group Artangel asks in a statement: "Is the boy the man's past or his future, the older man as a child or someone who will grow up and make political decisions about elder care?"
Kemp's project began when she offered to teach older men the basic skills of cooking, a collaboration with Age UK and St. Luke's Community Centre. "Some men within the group had never cooked before. Some were proficient because they had had to become so, but wanted to improve on that," Kemp explained. One participant admitted to eating lunch at the same cafe every day since World War II.
"But perhaps what the group provided more than anything else was a social environment that the men felt comfortable within. There are lots of groups for women in older age, but older men tend not to find moving into new social environments as easy, and this provided a safe space the men felt comfortable socializing, or working individually, within."
This is part of the reason Kemp chose to focus her attention on men. "Gender roles in Britain are changing slowly, and this may not always be the case, but it has been my observation that older women tend to fare better in older age than men. This is largely because caring is still the preserve of women, and to my mind this begins with the fact that women are still predominantly the ones who take on the responsibility of childcare and with it the basic roles of care: cooking, washing, play. That stereotype is shifting, and with it the way we care for ourselves and for others will change as the balance of care changes."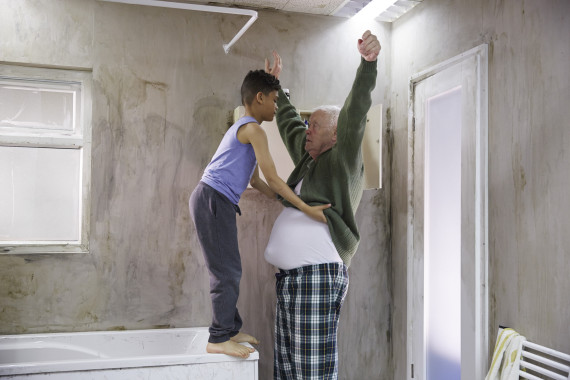 As a result, it's men who, according to Kemp, are forced to make the greatest adjustments as they approach old age, when responsibilities they never absorbed are suddenly thrust upon them. When the ritual of work comes to an end, and relationships change shape or disappear completely, and on top of it all, society has written you off as invisible. "I'm interested in adaptation, in the changes we make in our later life."
Through the work, Kemp also hopes to illuminate the major problems plaguing the healthcare system and its relationship to the aging and elderly. "This government and the last have been slashing the funding of basic care services to older people," Kemp said. "Currently the state steps in often only at a point of crisis, but our health in older age is complex, a web of different needs that ensure our day-to-day well-being, which itself will stave off or avert crisis. We need to re-conceive how old age is lived and supported as our older population swells."
One day we will all reach an age where we're required to re-evaluate the rituals that make up our days. Kemp offers a rare glimpse into the private spaces of the aging and aged, providing visibility to a community that too often remains overlooked and unnoticed.
"There was a time when old age was respected; it feels our society venerates the young and I want to challenge that. Our lives get richer as we age."
"Have Your Circumstances Changed?", commissioned by Artangel, runs until June 28, 2015, at 2-3 Archway Mall in London. Tickets are pay what you can.
Before You Go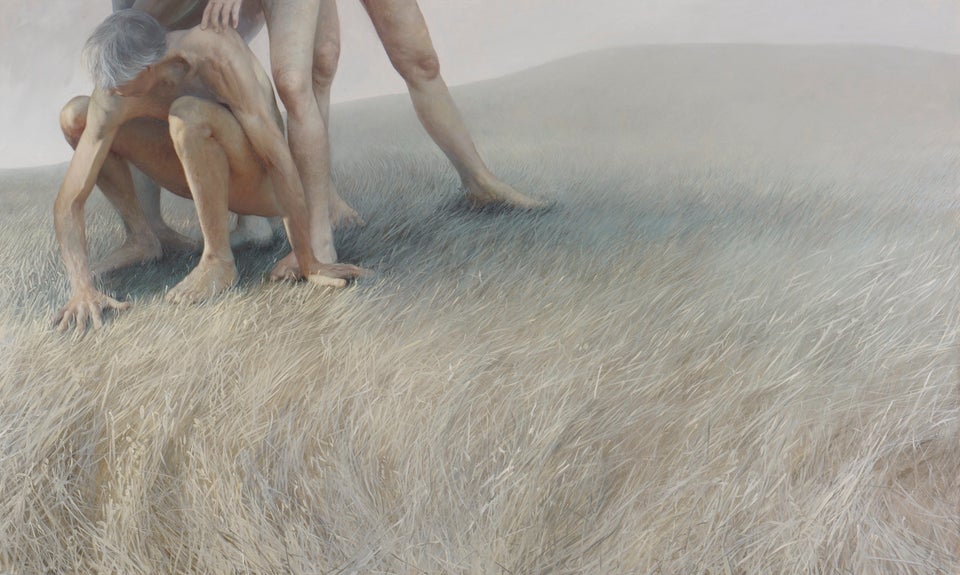 Aleah Chapin
Popular in the Community