 Worried about the impending 2012 "Mayan apocalypse," a man in China has reportedly spent his life savings on the construction of his very own "Noah's Ark."
According to China News Service, Lu Zhenghai, from the Xinjiang Uyghur Autonomous Region in northwest China, has already spent about $160,000 on the boat. The vessel, designed by Lu himself, measures about 65 feet in length and will, when completed, weigh about 80 tons, the report states.
Lu said he began building his so-called ark in 2010 out of fear that an impending "doomsday" flood would threaten his and his family's survival.
"So I took all my savings and invested in the construction of this boat," he continued. "When the time comes, everyone can take refuge in it."
Chinese news website FMN reports that Lu's "ark" was built with 10 tons of timber and 60 tons of steel. Due to lack of funds, however, it has yet to be completed.
As the Daily Mail notes, experts have long been trying to convince people that the so-called Mayan apocalypse, slated to strike on Dec. 21, will not occur. Still, Lu is not alone in his survivalist struggle.
In August, the New York Daily News reported that another Chinese man had spent two years creating his own "Noah's Ark" in the form of a sturdy, buoyant yellow ball.
Even if the apocalypse fails to take place, however, Lu still has plenty of plans for his boat. According to FMN, Lu said he hopes the vessel will attract tourists who will want to take sightseeing tours. He also said that the boat could be used as a ferry.
Click through this slideshow to see more images of Lu's "ark":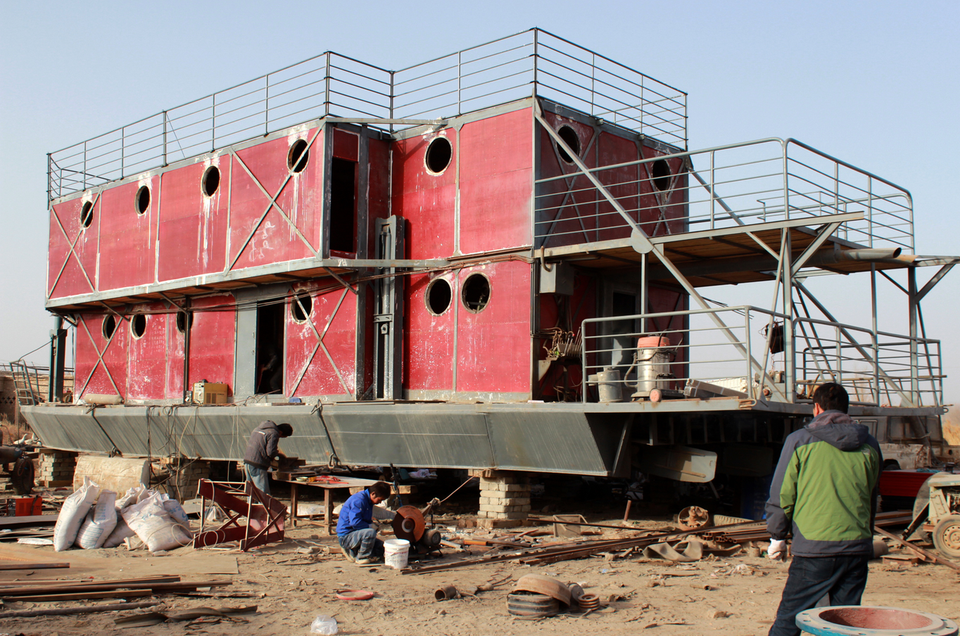 Lu Zhenghai's "Noah's Ark"
Related
Popular in the Community