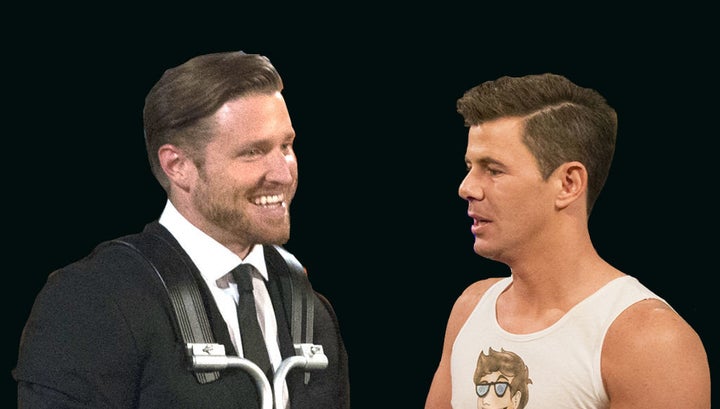 For two consecutive weeks on "The Bachelorette," audiences have suffered through a bewildering and deeply uninteresting feud between contestants Lucas and Blake E.
Coming on the show, it appeared Lucas planned to endear himself to Rachel Lindsay through yodels of "Whaboom!" and other rejected Jim Carrey bits, while Blake E. aimed to woo her with his aspirations of drumming and his sexual genius. As it transpired, the two had a troubled history that pre-dated the show, which Blake repeatedly and ineptly attempted to explain to Rachel and the other guys. (In summary, he and Lucas appeared together on a reality show called "Ex-Isle," and then he was roommates with Lucas's ex-girlfriend, because of course.)
Lucas attempted to save himself during the cocktail party that began this week's episode, suggesting to Rachel that Blake had slandered him because he "has a crush" on him. As evidence, he presented the following ludicrous scenario:
Rachel took it to Blake, who had a calm and rational response: Do I look like a guy who'd eat a banana over a sleeping man's bed? I'm on a carb-free diet.
Fortunately for us all, Rachel's patience finally ran out on this less-than-dynamic duo. Both contestants were eliminated during the ensuing rose ceremony ― teeing up the two gentlemen for their one moment of glory. Perhaps for the first time ever, two feuding suitors left the mansion together and treated us all to a massively douchey bro fight on the way out.
It began when Blake wandered over to Lucas's exit interview taping to salute him with a hearty "fuck you," but somehow the situation managed to devolve from that very low point. Accusing Lucas of dragging him down and ruining his chances with Rachel, Blake attempted to drop the mic with, "I'm going home. You win, Lucas."
"It's not about winning," Lucas shot back. "It's about the world, brother. And you have no idea what the world needs." Blake didn't stand for that, rejoining,"You're the 'whaboom' clown. I'm the nice gentleman." (Note: That is a false binary, especially on "The Bachelorette.")
Perhaps because of their longer acquaintance, the barbs soon got uncomfortably real for "The Bachelorette," as Blake taunted Lucas as a washed-up, failed comedian, and Lucas told Blake to "go back to his protein shakes.... Get back to your garbage, clown life."
"My clown life?" shouted Blake, suddenly enraged. "Because I'm a clown??"
"I'm a clown, because I can be funny," yelled Lucas. "You don't even know what funny looks like!"
"Funny is not 'whaboom,'" Blake responded. "'Whaboom' is like, wocka wocka, pie in the face, wocka, wocka, honk, honk, fart joke."
The argument limped to an end with Lucas accusing Blake of being jealous and Blake mockingly mimicking Lucas every time he spoke, a fitting goodbye for both men which sent "Bachelorette" Twitter into raptures.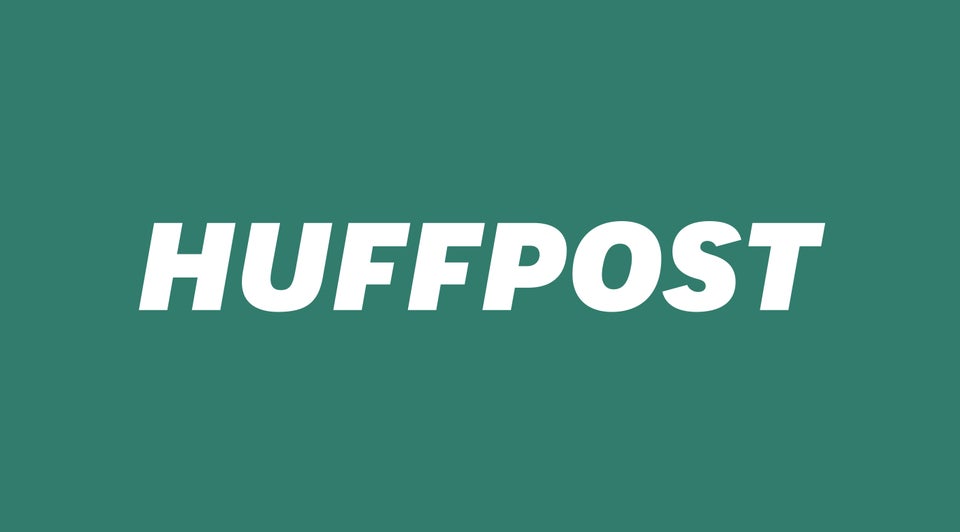 Tweets About "The Bachelorette" Season 13, Episode 3
Popular in the Community