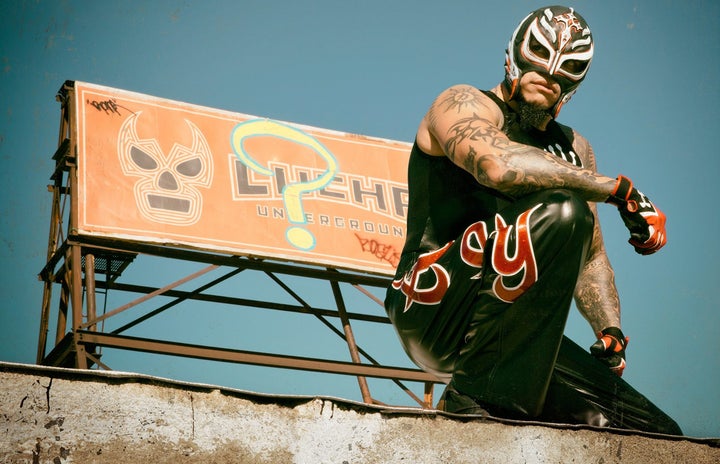 Rey Mysterio knows how to get it done inside of the wrestling ring. The veteran luchador has found an incredible amount of success in every professional wrestling organization he has stepped foot in. Often being the smallest dog in the fight, Mysterio somehow always finds a way to pull off a miraculous upset. Longtime fans of the masked wrestler have followed him to a promotion that is getting the entire wrestling world buzzing.
Lucha Underground is a company that is shaking up the foundation of sports entertainment. Using a cinematic approach to showcase their athletes while hosting a variety of dynamic, young and up-and-coming talent, the organization is a true alternative to Vince McMahon's World Wrestling Entertainment. I recently had the opportunity to talk with Rey Mysterio about his storied career and how the wrestling industry has changed over the years.
"I think starting from the very beginning, the styles have changed a lot," Mysterio told me. He continued, "I think that's due to the fact that you see more lightweights coming around. I didn't think this would happen at all because for a long time management kind of just pushed us aside. It seems like something that was often talked about in 1996 and 1997—in the early WCW years. Along with Chris Jericho and Dean Malenko, we got that whole Crusiserweight division pumped up and ready to go. It lasted while it was in WCW. When WWE purchased the company, it kind of just went away. I remember Dean pushing for the division's return for so many years and they never really pursued it, you know? Finally, after all these years it's out there and that's the whole evolution of this business. It might be a bad thing to say but the heavyweights don't rule this world anymore. It's all about the style and what you can bring to the table—how exciting you can be. The show has to catch your attention. And I think the Cruiserweights know how to do that." Lucha Underground's wrestlers are some of the flashiest men and women in the wrestling world. They leave fans begging for more of their insane athleticism that cannot be found in any other company. The majority of Lucha Underground's professional wrestlers have often cited Mysterio as a personal source of inspiration. Mysterio was one of the very few smaller athletes who was able to live out his dream of becoming a World Champion. His road to superstardom wasn't easy.
"I remember we would all grab minivans and we would jump into four or five of them. Sometimes even more. That was our lifestyle back then," Mysterio recalled while discussing memories of riding with his fellow luchadores. He followed up by saying, "None of the bigger guys wanted to work with the smaller guys. I got lucky at the end because I had a good relationship with Scott Hall and Kevin Nash. They kind of took me under their wing. Eventually, we came down to that match with me and Nash on Nitro with me beating him. At that point in time for a guy like me—it was incredible. But Eddie and Jericho—none of them had a good relationship with Nash. I wasn't so mixed up with the politics back then because I was only 21 at the time. I was just enjoying life. I was doing whatever they asked me to do and I would do it with a smile on my face. Always. But I do remember that Jericho started to do his own thing because they weren't taking him into consideration with the big storylines. Eddie then started doing his own thing with the Latino World Order. We worked against each other because we had the best matches. So if we weren't going to get the push that we deserved, we were at least going to put on the best matches and then have the bigger guys follow us." Hardcore fans of the product were drawn to the high-flying theatrics of Mysterio. They gravitated toward his never-say-die attitude and will to win. "We were getting away with certain things that normally we couldn't get away with. We were doing more things together. If it was going to be complicated working with top talent, we were at least going to have fun among ourselves. That's what we did every night," Mysterio laughed.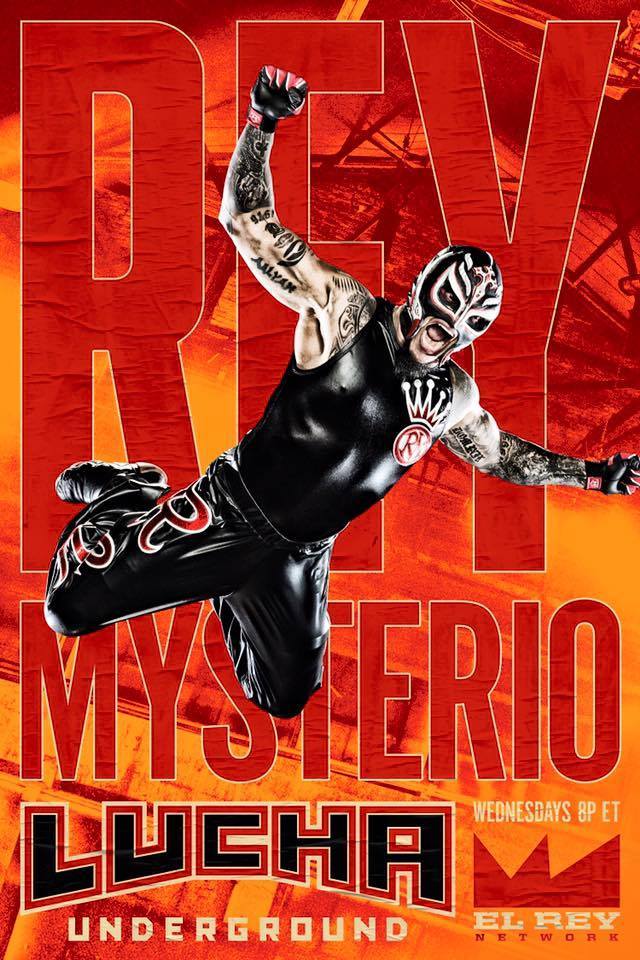 Children all over the world look up to the masked superstar as a real life superhero. When I asked him how he developed this unique relationship with his younger fans, Mysterio beamed, "In my personal opinion, I think its that I have kids of my own. My son is now 19 and my daughter is 15. But I always liked to spoil them. While my wife was being mom and dad while I was on the road, I would come home and let them jump on the beds, play on the couch and wrestle against me. We would do a lot of things that they wouldn't be able to get away with when it came to mom. I always had that connection my kids. That just made it much easier to connect with the kids in the wrestling world." Mysterio nodded his head and continued, "You can't learn that. It's a gift from God to be able to connect with the fans that way. It's a very special gift that I thank him every day for. It's very unique and I love having that bond—it's awesome. It's funny because I was talking about it earlier. A lot of the parents ask me, 'What do you tell the kids when you go up to them?' I say, 'You have to be a kid to find out. I can't tell you.' So it was always about that connection where I could reach out to them and have that personal one-on-one interaction. It just made it worth it. I don't know how many people I run into now that have told me that they went to one of the shows when they were young and how awesome it was to have met me that night. I'm like, 'Wow, to impact somebody's life when they are a kid like that is priceless.' It's priceless, man." In an exclusive tidbit, Mysterio revealed where he came up with the idea of giving replica masks away to his younger fanbase while entering the ring. Mysterio told me, "I was thinking about what to do with the mask. I didn't even really realize this but I've been a Bret 'The Hitman' Hart fan my whole life. Subconsciously, I took the idea from him with putting the sunglasses on a kid's face and just using a mask instead. I never had the chance to meet Bret in that way but I met him later and it was a true blessing. I'm glad to just have a connection with the fans that way."
Wrestling fans now have the chance to check out the world's most famous luchadore in Lucha Underground. Mysterio was thrilled to join the company and help take it to the next level. "To be part of something that started at the bottom and is working its way up is unique and cool. When I saw the product I knew there was something special going on there. It's like me going back to my roots. To be able to end my career in the way I started it with the Lucha libre style? You can't ask for more. The talent that Lucha Underground has right now is probably the best talent ever in the history of wrestling," Mysterio told me.
Are you interested in showing your Lucha Underground pride? Luckily for you, I am giving away some amazing Lucha Underground swag compliments of the El Rey network! Enter the contest below and be sure to check out Rey Mysterio and all of the other incredible athletes only on El Rey's Lucha Underground.
LUCHA UNDERGROUND GIVEAWAY INSTRUCTIONS:
1)You MUST press the Facebook 'Like' button on the top right corner of this article.
4) @thekylestevens will pick 4 winners at random by 12/9/16. Each winner will receive an official Lucha Underground t-shirt in the mail. Good luck everyone!
Popular in the Community