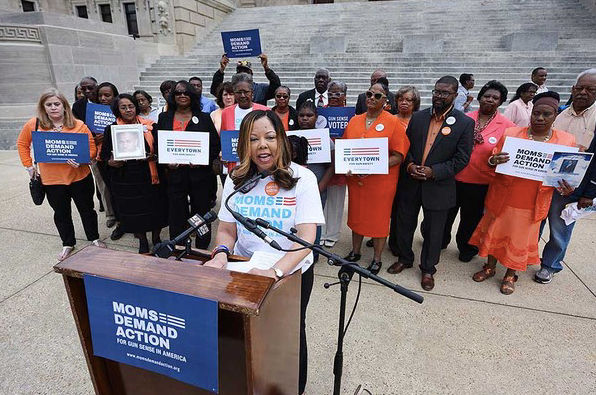 Jordan Davis was not only Lucia McBath's son ― she says he was and still is her greatest teacher.
In November 2012, Davis was shot and killed at gun-point by Michael Dunn at a gas station in Jacksonville, Florida. Dunn shot 10 times into the car Davis and his three friends were in, after Dunn objected to the "loud rap music" the young men were playing. Davis was only 17 years old. While Dunn was sentenced to life without parole and McBath said her son "has received his justice," unfortunately for many victims of gun violence, they do not get the same outcome.
That is why McBath is working hard to ensure her son's story and the stories of others who have lost their lives to gun violence are being heard.
As the faith outreach leader for Moms Demand Action for Gun Sense in America (the grassroots power behind Everytown For Gun Safety), which is a "movement of Americans working together to end gun violence and build safer communities," McBath's activism extends to not only speaking with politicians, faith leaders, and grassroots organizers about the critical need for gun violence prevention but to thousands of teachers, police officers, young people and even gun owners. She has shed tears, encouraged and stood in solidarity with moms who too, have to endure the pain of losing their children to gun violence. And in her quest for gun reform, McBath is constantly educating those she meets about the pervasiveness of gun violence in America because the statistics are truly daunting.
According to the U.S. Centers for Disease Control and Prevention (CDC) and Everytown, 93 Americans are killed with guns everyday. There are nearly 12,000 gun homicides a year in the United States. Seven children and teens (age 19 or under) are killed with guns in the U.S. on an average day. Every month, 50 women are shot to death by intimate partners. America's gun homicide rate is more than 25 times the average of other high-income countries. Black men are 14 times more likely than non-Hispanic white men to be shot and killed with guns.
While the data is alarming, McBath's activism has spearheaded much-needed gun reform to reduce those statistics. In May, McBath and other volunteers with the Florida chapter of Moms Demand Action, were victorious in defeating several dangerous bills that would have allowed guns on colleges, universities, elementary schools, and airports in Florida. Moreover, her foundation, Champion In The Making Legacy ― which McBath says was the creative brain-child of her son ― provides "charitable and educational assistance to graduating high school students attending traditional as well as technical and training colleges and universities" and encourages young people to positively change their respective communities.
With her advocacy and heart for humanity, McBath is not only just one of "The Mothers of the Movement" ― she is a mother who is on a never-ending mission for justice and equity for all.
As this week marks the one-year anniversary of the Pulse nightclub shooting and this month marks two years since the Charleston church shooting, I spoke with Ms. McBath at the Everytown headquarters in Washington, D.C., about her recent participation in the #WearOrange campaign, her work in challenging Donald Trump and the National Rifle Association's (NRA) agenda, and what her son has taught her about activism and social justice.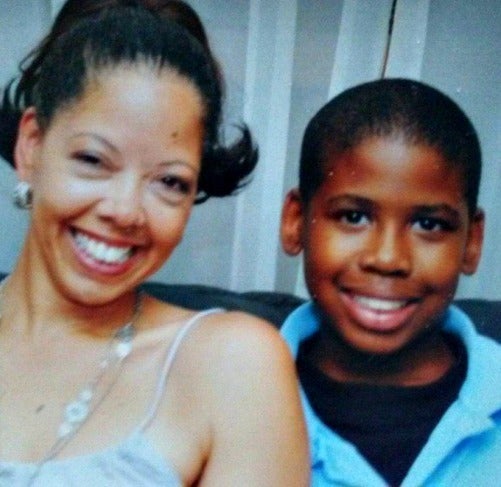 Most recently on June 2nd and 3rd, you were a part of Everytown's #WearOrange campaign, in honor of National Gun Violence Awareness Day. What was the response like to the initiative?
The campaign was very successful. It has become a national campaign for gun violence prevention and it is an initiative anyone can be a part of. We are really trying to draw attention to the 93 Americans that are killed every single day and the countless others injured by gun violence. The #WearOrange campaign is a perfect way to bring to light what is really happening in the country. People know there is so much gun violence but they do not necessarily know how and why it is happening. We are empowering people to be able to stand up on this issue by wearing the color orange and saying "don't shoot" because not one more person needs to be gun downed senselessly in this country.
#WearOrange is a memorial to all those that have died to gun violence. The campaign was spearheaded after the shooting death of Hadiya Pendleton. It was Pendleton's friends who created the anti-violence initiative, Project Orange Tree, which celebrates her life and others who have lost their lives to gun violence in Chicago. Now, it has become this tremendous national movement, with celebrities and countless activists participating. The overall campaign represents how we need to be proactive about the changing the gun culture in the United States.
How is your work with Everytown challenging Trump and the NRA's agendas around gun control and safety?
I have very strong opinions about this. For example, there was an NRA convention in Atlanta and of course, Trump was the first president to address the NRA leadership since Reagan. I have diligently worked with other activists to keep guns off campuses in Georgia and we have been able to maintain that environment for the past couple of years. It was disheartening to know just within a matter of days, when Trump shows up and speaks to the NRA leadership, all of a sudden the Governor of Atlanta, Nathan Deal, signs a bill which allows for guns to be carried on campus. With all this going on, we recognize we have more work to do to make gun reform a sustainable reality. While we have been successful thus far, now we have to internally get in into the legislatures, move folks who are gun sense champions in positions, and get them elected at the state and local levels so they can begin to dispel the fear-mongering and the untruths of the NRA.
The NRA gun lobby is trying to introduce silencers into the general public and they call it the "Hearing Protection Act". The rhetoric and the narrative they are trying to sell to the public is to establish their agenda of guns anywhere and anytime, with no questions asked. This is why we need truth-tellers like Everytown for Gun Safety, Moms Demand Action and other gun-violence prevention organizations to come in and say no — this is not the truth. We need to constantly educate others about what is really happening around the country and give people information and tools so that when they go to the polls, they can make better choices in choosing legislators that are gun sense champions.
Also, I spoke to Governor [Rick] Scott because in Florida, they passed expansion of Stand Your Ground, which [Jordan's] case was directly affected by. I was very upset by that. The moms [of Moms Demand Action] have been phenomenal in Florida in really advocating for gun sense and challenging open-carry reciprocity. However, the Stand Your Ground law hangs in the balance and it has been passed by the House and the Senate in Florida. I felt the need to talk to Governor Scott because I know he is very familiar with my story. I wanted to talk to him, parent-to-parent, just to ask if he really understands the implications of what he was about to do. However, the fact Governor Scott called me shows they are really listening to us. They understand gun violence protection is a very large and growing movement that has a lot of power. We are going to make sure our elected officials are accountable to us, our families and our communities.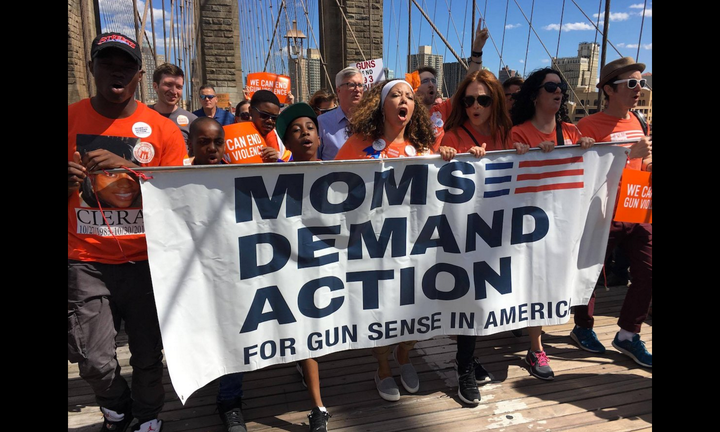 It has been one year since the Pulse nightclub shooting and two years since Charleston. So far this year, 492 people have lost their lives to police and three black males were shot by police in May. While there needs to be a concentrated focus on gun safety & reform, how important are social-emotional literacy, non-violent communication and conflict-resolution techniques in catalyzing a safer society?
I actually went to Charleston right after the shooting and in wake of the Pulse shooting, I was in Capitol Hill working on gun reform. These incidents show what hate-filled people can do when they have access to guns. There needs to be a conversation about how in this post-election environment, where we see a rise in hate crimes and racial tension on the forefront, what does this mean in America where there is such easy access to guns. So, conflict-resolution is extremely important. I think what we have to do is be creative to come to some common ground on gun violence and in some ways, no pun intended, disarm others who reject our platform. It is a disarming of the rhetoric; it is a disarming of hyped fear and ambiguity surrounding gun culture [by the GOP]. I think the best way to do this is to give the facts. We do a lot of work and fact-finding to be able to back up and bring common-sense measures to keep communities safe. I think everybody in their own way is able to catalyze change to help people understand what is happening in the United States about gun violence. This is truly critical in creating a safer society and culture.
It is also extremely important to engage and educate our youth about gun reform and conflict-resolution techniques. Our young people can — through the arts, music, creative expression and any other vehicles — foster a movement for social justice based on such expression. Whatever gifts and talents young people have, they can create a movement for gun reform and efforts to teach their peers about gun violence prevention. Movement building is not just marching in the streets or social media; movement-building is anyway one can express the need for change. The laws being implemented are not just for now, but have long-term implications. For millennials, the movement around gun safety and other social justice issues does not have to look like the Civil Rights movement but it has to look like their own. We need all hands on deck in this movement — legislation, grassroots and social justice organizers, interfaith leaders, and more — because they are all critical in making both physical and holistic changes for gun safety in our society.
Through Everytown & Moms Demand Action for Gun Sense, you have met many other mothers who have lost their loved ones and children to gun violence. How have their stories, activism, and solidarity restored your faith in humanity?
Their stories are my story. I always say my faith plays a huge part in my ability to be able to do this work. I understand from the base of my whole core, the reason I am here is to protect, serve and love others. I talk to families and moms all the time who have suffered tragedies in losing their loved ones. It is really encouraging to see them slowly but surely not move out of the tragedy, but to find a sense of wholeness out of their brokenness in doing this work. What we do with Moms Demand Action, we come in and support the survivors and victims and we give them the tools to feel empowered again. We give them the tools to tell their stories because for many, it is a form of healing. It is a form of still knowing the tragedy is always there — it never goes away — but it is a sense of empowering others to move forward to make sure that it does not happen to anyone else. Those experiences have been so meaningful to me. It is definitely a way for us to heal and it gives us strength.
Another thing: you cannot do gun violence prevention without survivors. We are the strongest and most viable voice to get the movement heard and for people to act; to act on a core and humanistic level. By empowering a survivor to use their voice as a means for impactful change is such a rewarding thing to be able to do and to be a part of. This is how the movement builds. We also cannot build a movement without talking about the social injustices that are the underlying root of gun violence.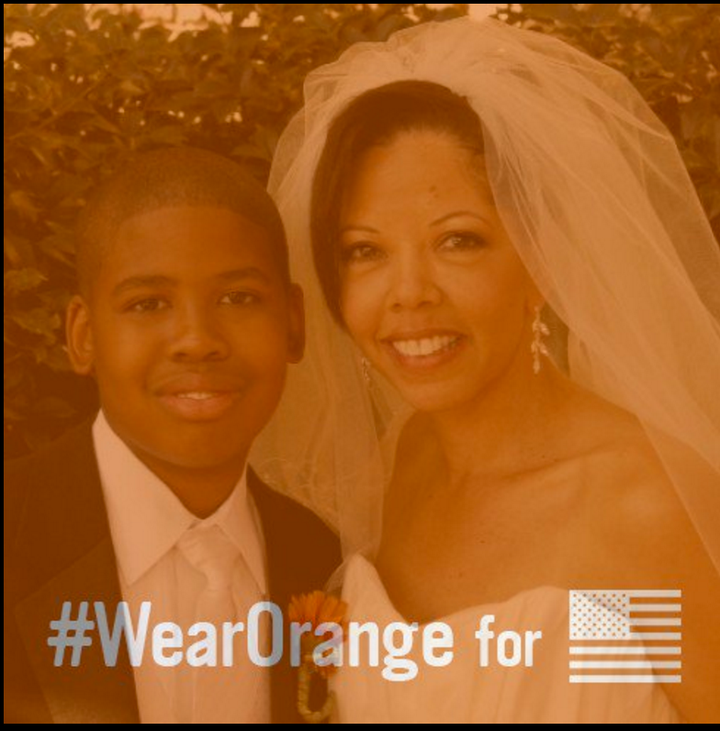 You recently celebrated a birthday. What has Jordan taught you about yourself and the work that you do? How will you continue in telling your son's legacy to catalyze sustainable gun reform and justice?
I am so excited to be 57 years-old — as a two-time breast cancer survivor and a survivor of losing my child — I am happy to be alive. I am still standing. I think what Jordan taught me the most is that you got to walk the walk and talk the talk. Everything that I was trying to teach and train Jordan to be — about being concerned about his community, his fellow-man and his friends and loving people exactly where they are but still understanding that it is our responsibility to help others equally — he got it. Jordan as a kid was always in charge of everybody, but he always made sure everyone had the same. He always made sure everyone had equal opportunity and access to everything. He would run into the house and say, "Mom, I want a popsicle but there are five other boys out there, so we have to give popsicles to all of them." What I learned from my child is how to truly give back. To watch him care about his friends and support them, was so magical to see.
Everything I was teaching Jordan about humanity, I saw in my son; I saw humanity walked out in my son. I cannot tuck my tail and run and hide because he is no longer here and because we got justice. I have to work diligently because it was his legacy to make sure everyone has the same. So, I have to walk that out — that is my responsibility. Even though I outlived my child, he is the teacher in showing me how to walk out our faith. He showed me how to walk out in faith and be there for others, just as God intended for us to be. My child is the greatest teacher and the greatest leader that I have ever known.
For more information about Everytown and Moms Demand Action, please visit http://everytown.org. For more information about Champion in the Making Legacy Foundation, please visit http://championinthemaking.org.
Popular in the Community