Many an airbrusher (that's a real profession, right?) has carved out a model's hips, slimmed down a love handle and flattened a tummy here and there. But removing a woman's legs? That would be a bit heavy-handed.
The eagle-eyed folks at Photoshop Disasters spotted this ad from Luciano Conti Professional, an Italian haircare line that's teamed with Brazilian brand Matra Milano Cosmetics. Ads for the 2011 campaign, shot by Angelo Lanza, feature a highly attractive man holding an equally attractive blonde woman, her legs dangling over his arms.
You can see how the original shots came out in the behind-the-scenes video, below. But somehow, in the printed ad, the female model's legs seem to have gone missing... or perhaps the male model's biceps are so big they conceal them?
Check it out below and tell us: do you think this is a Photoshop Fail?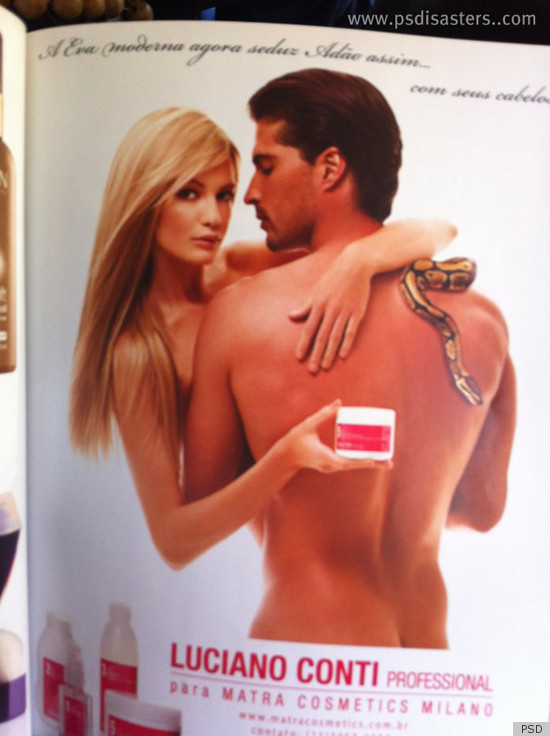 See more Photoshop Fails!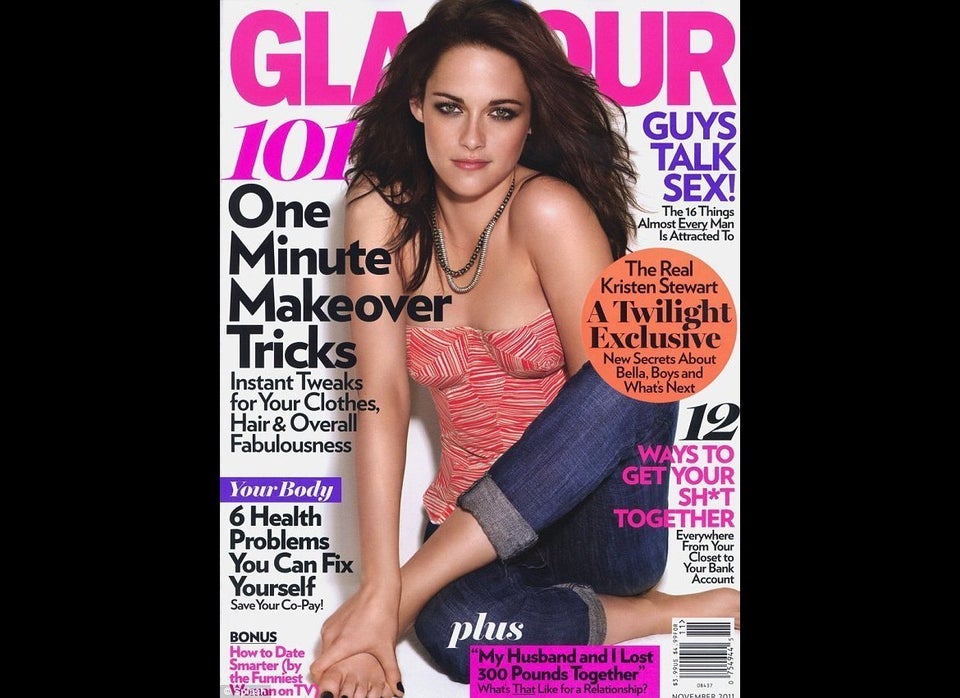 When Photoshop Goes Wrong...