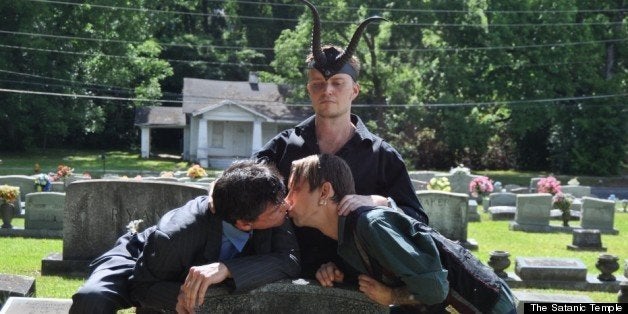 In a phone interview with The Huffington Post July 24, Meridian Police Capt. Dean Harper confirmed that the spokesman for New York's Satanic Temple, who goes by the name Lucien Greaves, faces a misdemeanor charge stemming from the July 14 incident.
Harper told HuffPost that Greaves would be arrested if he returned to Lauderdale County. The charge carries no jail time, and Harper estimated that the associated fine would be "less than $500." But he said that's beside the point.
"He broke the law," Harper told HuffPost. "A secondary effect would be to deter anyone else [from performing the ritual]."
Greaves presided over two so-called "pink masses" at the grave of Catherine Johnston, and was photographed putting his penis on the headstone (NSFW). The group claimed that the ritual had made Johnston's soul gay in the afterlife, and encouraged others to perform the ritual, as well.
Cemetery owner Bill Arlinghaus pressed charges after reports of the incident attracted widespread media attention. The Satanic Temple argued that the ritual was intended to counter hate with acts of love.
(Story continues below.)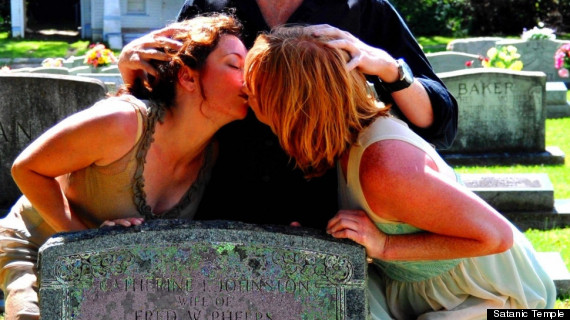 Emailing HuffPost on July 24, Greaves claimed that the Satanic Temple did not desecrate the grave, since he and the members participating in the ritual "left the cemetery exactly as we found it" and committed no "material damage or vandalism."
Greaves accused local law enforcement of "[contorting] the law in an effort to criminalize an act of expression that offends [them]," and added that the "law allows the same freedoms that are abused by the Westboro Baptists to be exercised by The Satanic Temple."
In an email to HuffPost last week, Greaves indicated that the ritual would be performed again if the hate-mongering Westboro group continued to plan its pickets of funerals.
"We intend to perform the pink mass for both Fred Phelps's father and great-aunt who raised him after his mother's death, but only in reply to their future pickets. The pink mass could be used to protest other anti-gay hysterics, but it is particularly appropriate when applied to Westboro," Greaves wrote.
In the past, Westboro members have threatened anti-gay demonstrations at the funerals of U.S. soldiers killed in Iraq and Afghanistan, as well as those of people who have died in national tragedies.
Before You Go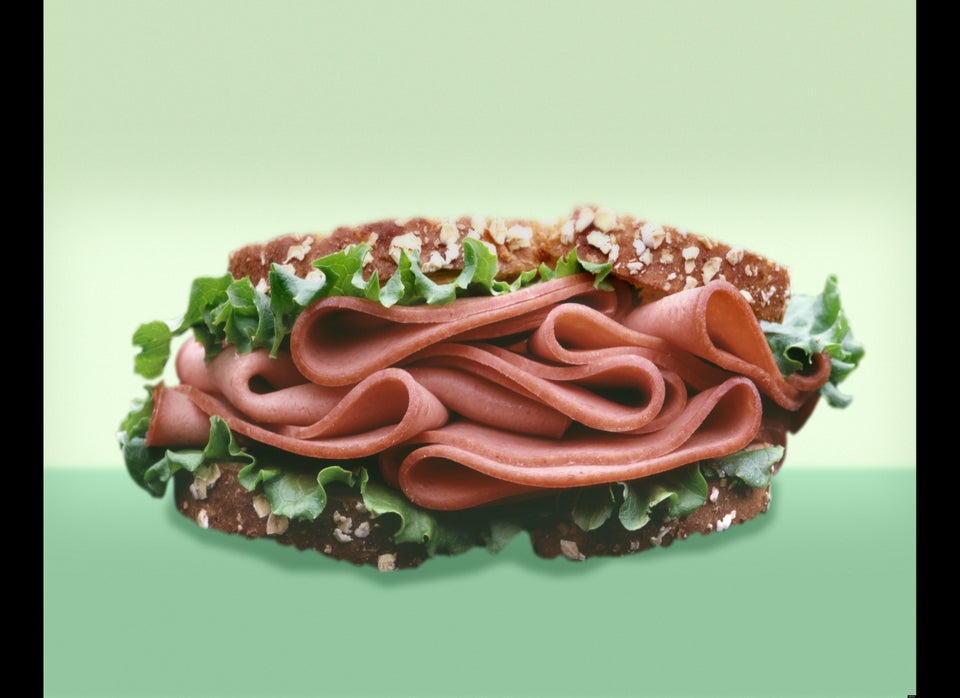 13 Things The Bible Forbids (That You're Probably Guilty Of Doing)
Popular in the Community