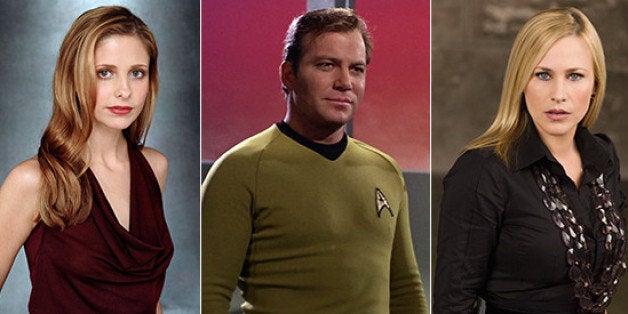 Though it's typically the faces in front of the camera that fans associate with a hit TV series, many of your favorite shows had some very famous people behind the scenes as well. From "Star Trek" to "Buffy the Vampire Slayer," legendary Emmy, Grammy and even Oscar winners helped create the shows that have become integral parts of TV history.
The tradition of big names producing signature shows continues this season with Rebel Wilson's "Super Fun Night" on ABC. Wilson is producing her American TV debut along with comedian Jeff Ross and Conan O'Brien and his Conaco Productions, who was behind "Andy Barker, P.I." and the short-lived NBC drama "Outlaw," starring Jimmy Smits.
With Desilu Productions, Lucille Ball and Desi Arnaz's production company that brought "I Love Lucy" to life, Lucille Ball threw her weight behind some classic shows, including "Star Trek." At the time it was acquired by Gulf & Western, which had just gotten hold of Paramount Pictures, Desilu was producing "Star Trek," "Mission: Impossible," "Mannix" and "The Lucy Show." As the Hollywood story goes, Ball was an early supporter of Gene Roddenberry and her clout helped convince NBC to order a second pilot.
Ball's daughter Lucie Arnaz helped induct "Star Trek" star William Shatner into the Television Hall of Fame and recounted her mother's struggles to keep "Star Trek" on the air. Arnaz reportedly said Ball's studio chiefs informed her mother, "'[T]he two most expensive shows are "Mission: Impossible" and "Star Trek," [so] they have to go.' She used to always listen to everything the dyed-print suits said. But she said, 'No, I like 'em!' And they said, 'They cost too much!' And she said, 'But I like 'em!' So they left them."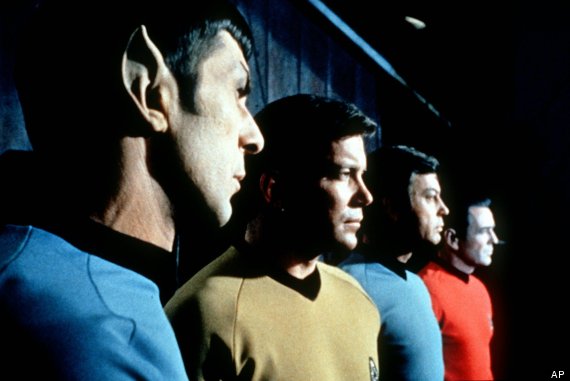 Dolly Parton/"Buffy the Vampire Slayer"
Dolly Parton is tangentially responsible for bringing "Buffy the Vampire Slayer" to the small screen. Yes, that Dolly Parton. The singer is the co-owner of Sandollar Productions with Sandy Gallin. According to Spinoff Online, "Buffy" caught the eye of Sandollar exec Gail Berman in 1991 before the film came out. After the film's release and subsequent bombing, Berman was inspired by the success of "Clueless" the TV show to look into reviving "Buffy" for the small screen. Berman and Gallin were listed as executive producers on "Buffy the Vampire Slayer," but Parton was not. The rest is history.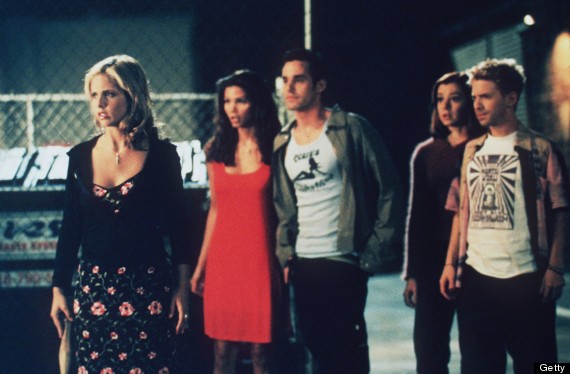 Following the success of "Frasier," Kelsey Grammer formed his own production company titled Grammnet Productions. The company has been behind some of Grammer's latest projects including "Hank" and "Boss," but also brought "Girlfriends" and "The Game" to TV. "Medium," starring Patricia Arquette as Allison DuBois, was also a Grammnet production. Grammer's ex-wife and former "The Real Housewives of Beverly Hills" star Camille Grammer is a good friend of the real-life Allison DuBois, upon whom the show is based. She infamously appeared with Camille on the Bravo hit, taking part in what has become known as "the dinner party from hell."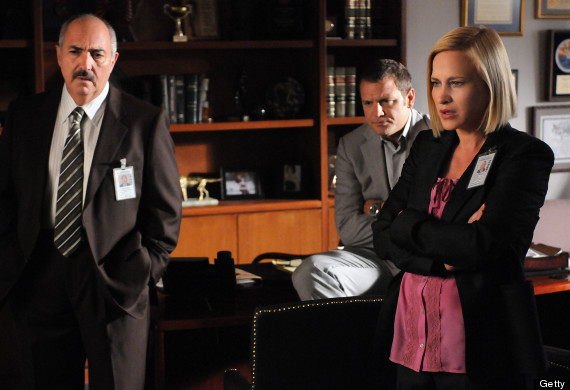 Sandra Bullock/"George Lopez"
George Lopez's long-running self-titled ABC sitcom had a surprising backer: Sandra Bullock. Bullock's Fortis Films company produced the series and cashed in with a syndication deal. The Oscar-winning actress even appeared on the sitcom on three occasions.
"If it wasn't for her involvement in me, or her belief in me, I would have had a very different last 10 years," Lopez told People in 2011. "She invested in me, and she wouldn't take no for an answer. And with that, and just who she is, she has my undying love, and my undying loyalty. Every day I thank her for believing in me."
David Letterman/"Everybody Loves Raymond"
David Letterman's Worldwide Pants Incorporated is probably best known for "The Late Show With David Letterman," but it was also behind "Everybody Loves Raymond" on CBS. In addition to "Raymond," Worldwide also brought the short-lived "Bonnie Hunt Show" to life and NBC's "Ed," starring Tom Cavanagh and Julie Bowen.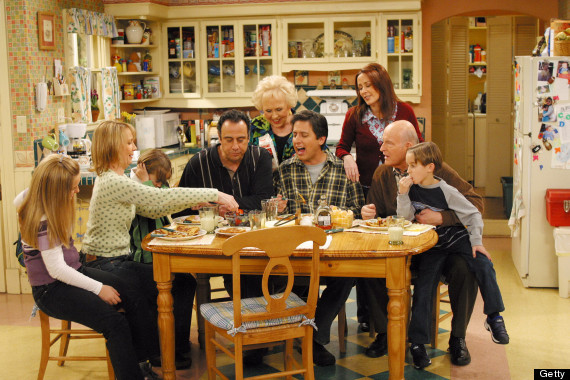 Calling all HuffPost superfans!
Sign up for membership to become a founding member and help shape HuffPost's next chapter
BEFORE YOU GO
PHOTO GALLERY
10 Things We'll Always Love About 'Buffy'