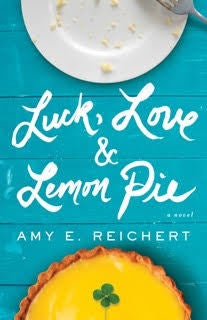 In
Luck, Love & Lemon Pie
by
Amy E. Reichert
, MJ Boudreaux wants to spice up her marriage and reconnect with her husband, Chris, over his newfound love of poker. Reichert doesn't shy away from the challenges this couple faces after over a decade of marriage. When games get in the way of their relationship, Luck, Love, & Lemon Pie asks the question: who will be the first fold?
I wanted to write a book about what happens after the wedding, WAY after the wedding, and how couples make it work. There are a lot of books where the secret to a woman's happiness is independence, I wanted to explore the opposite—partnership.
In the book, MJ learned poker while working at tavern in her teen years; how did you learn poker? What does it take to be a great poker player?
I learned the basics of poker from my Grandpa when I was young, but I didn't learn Texas Hold'em until I got married. My husband taught me and we occasionally play, but not as much as we used to—I'm admittedly not that great. I think great poker players have two main characteristics: a calculating mind and an ability to read the other players. Poker is ultimately a game of odds and good players keep track of all the possible cards in play and their chances of having the best possible hand—then watch the other players. I'm way too lazy to keep manage all that.
One of my favorite passages from the book is "All it takes is finding one new reason to fall in love. Just one, and all the others reasons become clear again." Why do you think it is so difficult to stay in love? Is it possible?
When you're married for a long time, it's easy to fall prey to the routine of daily life—the endless hamster wheel of chores, and forget the many reasons you chose that person. Our partner's face becomes as unremarkable as our own. I do believe it's possible to stay in love, but you have to want it and you have to work for it. I've seen many people fixate on all the things irritating in their partner instead of focusing on all that is wonderful and sharing that. A few compliments go a long way.
MJ enjoys (albeit briefly) a drink called the First Kiss with the intriguing World Poker Champ. What is the recipe for the First Kiss?
Ha! Great question. I've never actually made the cocktail, but I imagine it would have a delicious combination of the following ingredients: vodka, grenadine, cherry liquor, pineapple juice, and a splash of white soda, and served in a chilled martini glass.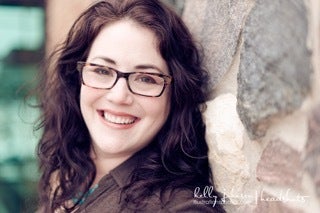 First you wrote about coconut cake, then lemon pie, what's the third course? What's next for you as a writer?
, it's a bit of a love letter to the state I love, and an excuse to spend a lot of time researching cider. I'm also dipping my toe into the world of magical realism. As a writer, it's exciting to try something a little different.
Related
Popular in the Community