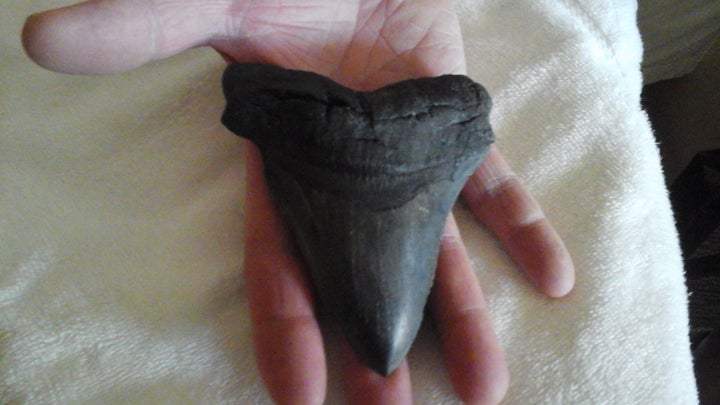 Some people have all the luck.
"I was standing in ankle-deep water," Nat Campbell, of Amherst, Virginia, told The Huffington Post. "A wave came in, and there it was. I just scooped it up before another wave came in."
Campbell said he had no idea what he had found. His wife, Peggy, thought it was a rock. But when he showed the five-inch-long tooth to workers at a nearby beach resort, he said, he was told that it belonged to a megalodon.
A worker at nearby Ripley's Aquarium confirmed the identification, Campbell said.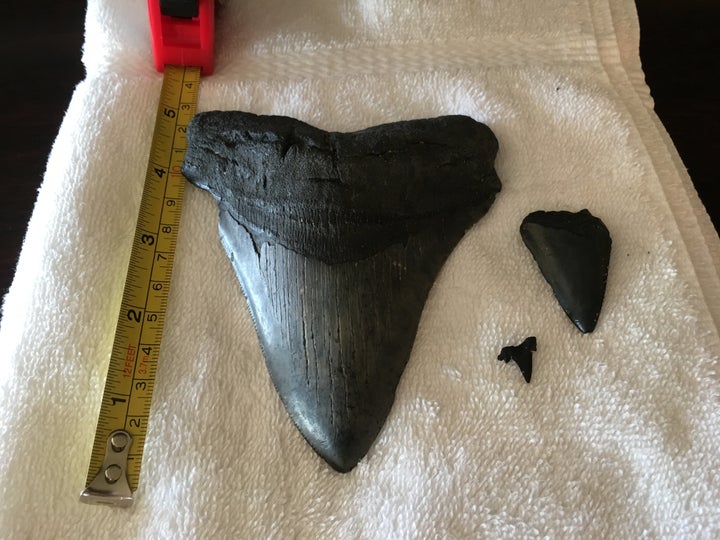 Despite its age and size, the tooth isn't particularly valuable. The Charlotte Observer said it was valued at more than $100.
In any case, Campbell has no plans to part with the tooth.
"I'm going to keep it," he said. "It's a good piece to talk about."
CORRECTION: An earlier version of this article erroneously located Myrtle Beach in Virginia.
Related
Popular in the Community