It's a tale we've unfortunately heard many, many, many times before: A mom breastfeeding in public is either asked to stop, to leave or to cover up.
This time, when mom Lucy Eades was asked to cover up at a recreation center in Burleson, Texas, her husband caught the exchange on camera. He then uploaded the footage to the family's popular YouTube channel (you can watch it above).
Eventually, dad spoke up too, and the employee walked away. WFAA reports that Eades was the second mom asked to cover up at the recreation center that day. Later, the City of Burleson released a statement:
The City of Burleson supports breastfeeding and appreciates recognition of National Breastfeeding Week. The city also supports the law, which states, "A mother is entitled to breast-feed her baby in any location in which the mother is authorized to be." Today, two women were breastfeeding in or near a public entrance to the city's recreation center where we were hosting a camp for youth ages 5 - 13 in addition to other recreation center patrons. To be respectful of everyone's rights we asked the women to cover up. There is nothing in the law that prohibits the city from requiring a mother to cover up. We also offered a room in an attempt to be more accommodative. The city did not attempt to prohibit breastfeeding and we fully support the freedom of mothers to breastfeed as long as it doesn't infringe on someone else's freedom.
The incident happened to fall during National Breastfeeding Month, an annual event that we're celebrating here at HuffPost Parents. We're participating in "I Support You," an initiative to collect photos and messages from mothers to each other that say we might lead different lives but we share wanting the best for our children. Find out more here.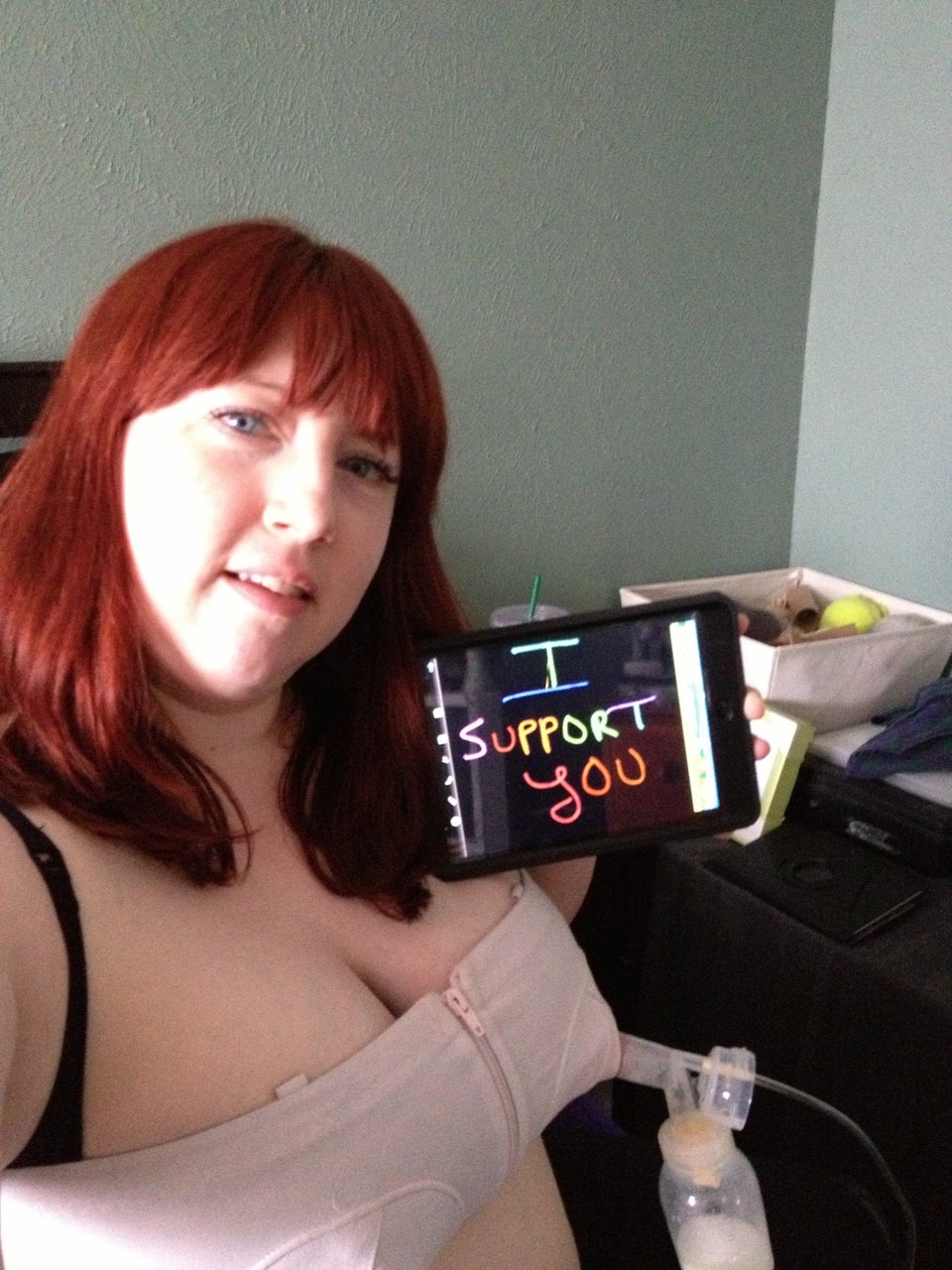 I Support You
Popular in the Community