After seven years on the air, "Pretty Little Liars" is coming to an end this June. But for the first time in the series' run, there will finally be answers ― and happy endings, too.
"This whole season, in general, is just very romantic. You get to see all of the couples together and there's a wedding ... or are there two weddings? Yes, there's one main wedding ... hmmm, I don't know if I was supposed to say there are two weddings, but whatever, we'll just let that slide," Hale joked, getting a bit nervous about her spoilery slip before putting it behind her, adding, "Pregnancies, kids, yeah. The girls are grown up."
Last October, Ian Harding, who plays Ezra, shared a photo of Hale on Instagram, thanking her for being his sidekick throughout the series. But, he apparently forgot that she was wearing a veil, and fans, obviously, freaked out. So, Aria is probably going to be one of the brides, right?
"It's been such a roller coaster of a romance, but I want to say there's a happy ending," Hale said of engaged couple Ezria.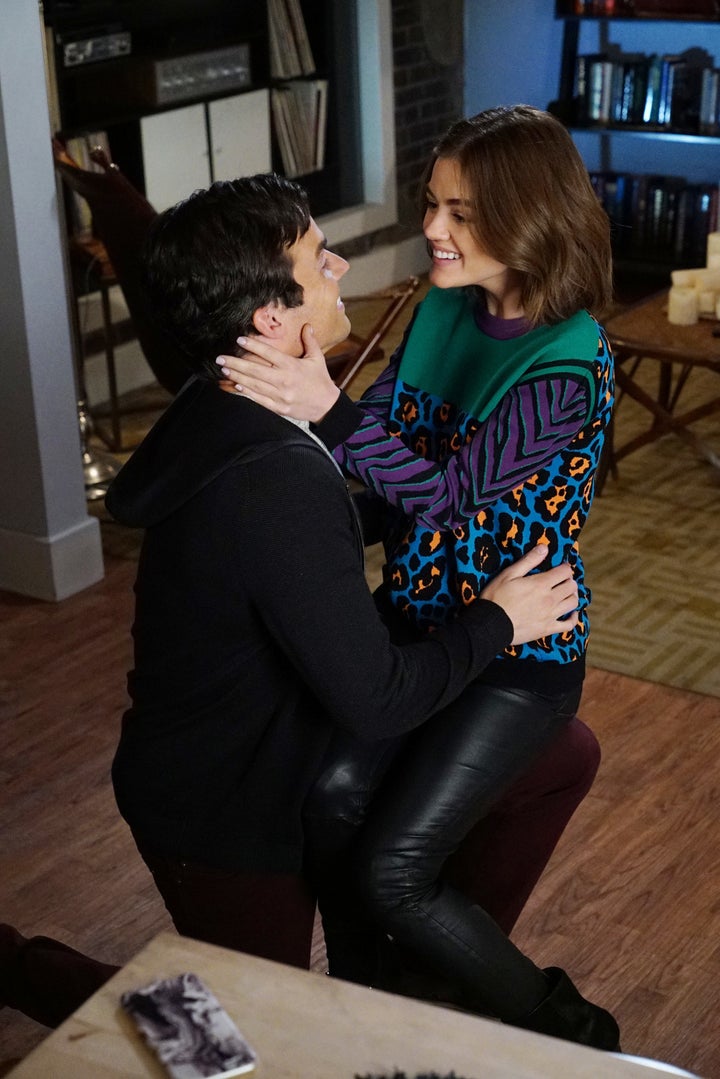 According to Hale, weddings aren't all we have to look forward to. It sounds like Aria turns to the "dark side" (which just makes us think she's definitely, most likely, maybe A/A.D./Uber A).
"The board game plays a big part in the last nine episodes," she explained. Obviously, all of the girls will get a turn and it puts them in very uncomfortable situations ― life-or-death situations. And, Aria, it really pits her against the girls. For the first time it's little Aria against the rest of them, so things get weird."
Hale continued, "Aria gets to do some real cool stuff this season. This was the first time in the course of the show that I went to [showrunner I. Marlene King] and I went to the writers and was like, 'Please, can Aria just do something really cool and different for the last 10 episodes?' And they gave me my way, and I was really surprised. Not only was it stuff I never got to do on the show, but I got to do things I've never done in acting, period."
Green-screen action? Yup, they'll be some of that.
Hale said playing a different, darker side of Aria was fun and challenging, but it will for sure shift the dynamic between the Liars.
"She does some crazy stuff," she told HuffPost. "It puts everything at stake ― it puts her friendships, her relationships at stake ― and there are times when you're like, 'Whose side is she on?'"
The 27-year-old actress loves to read all of the theories fans of the show come up with, and appreciates every wacky, illogical moment the "Pretty Little Liars" writers decide to toss their way. Still, she has a favorite storyline (and she can't wait for you to watch it unfold).
"This sounds cliché, but, the very ending is just my favorite of all," Hale said. "A is a lot closer than we think, you guys ... it's nuts!"
"Pretty Little Liars" airs Tuesdays at 8 p.m. ET on Freeform. Watch the full Build Series interview with Lucy Hale below.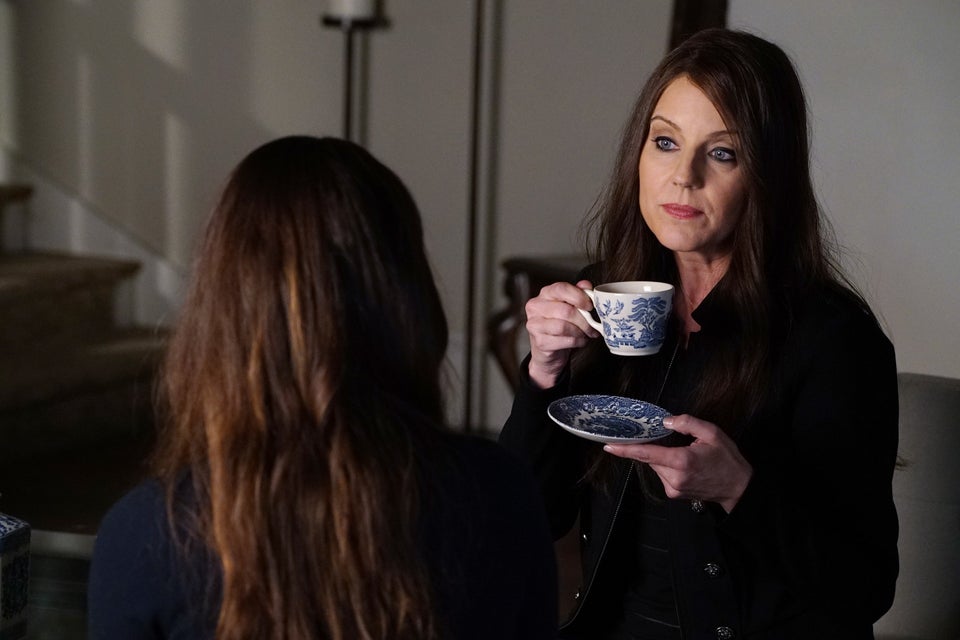 "Pretty Little Liars"
Popular in the Community