Since then she's taken on a wide variety of roles, from a crime boss in "Kill Bill" to a publishing executive in the short-lived "Cashmere Mafia" to Dr. Joan Watson in CBS' "Elementary." However, she recently opened up to Net-A-Porter's magazine about how she feels Hollywood still largely knows her by her race, not her work.
She discussed the way she thinks she is looked at versus the way other, successful (white) actresses her age are perceived:
I wish people wouldn't just see me as the Asian girl who beats everyone up, or the Asian girl with no emotion. People see Julia Roberts or Sandra Bullock in a romantic comedy, but not me. You add race to it, and it became, 'Well, she's too Asian', or, 'She's too American'. I kind of got pushed out of both categories. It's a very strange place to be. You're not Asian enough and then you're not American enough, so it gets really frustrating.
In September 2012, before "Elementary" first aired, Liu talked about the backlash she had received for playing a female version of Sherlock Holmes' sidekick Watson with The Huffington Post. "It just takes time for people to understand that the world isn't going to blow up if Watson is a woman," she said.
We think you're great, Lucy Liu. Anyone who can intelligently discuss racism and sexism in Hollywood, and pull off a floor-length floral gown is OK in our book.
Before You Go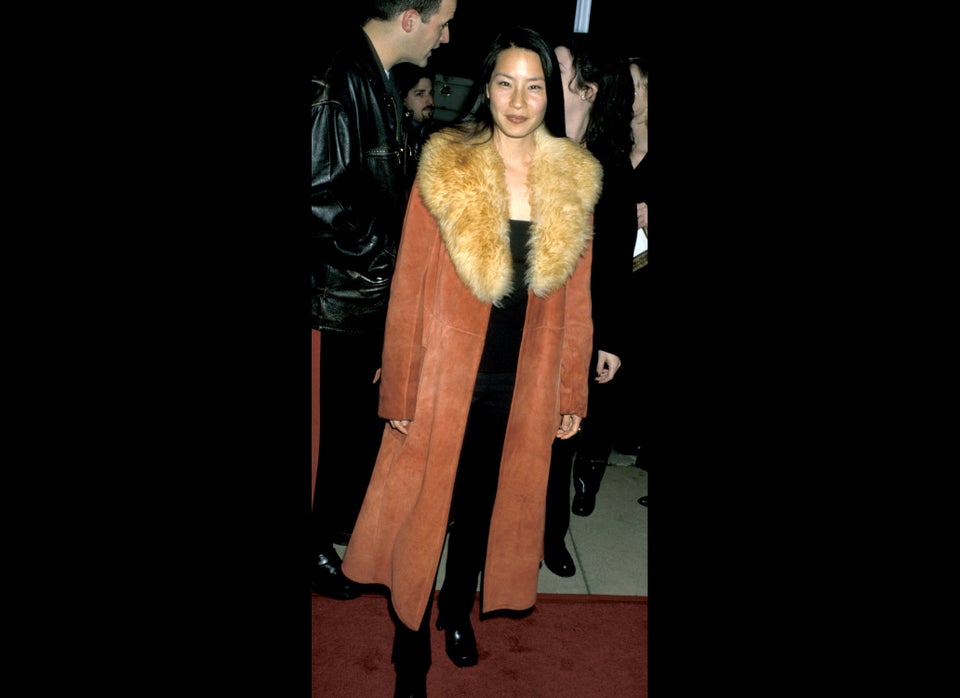 Lucy Liu's Style Evolution
Popular in the Community