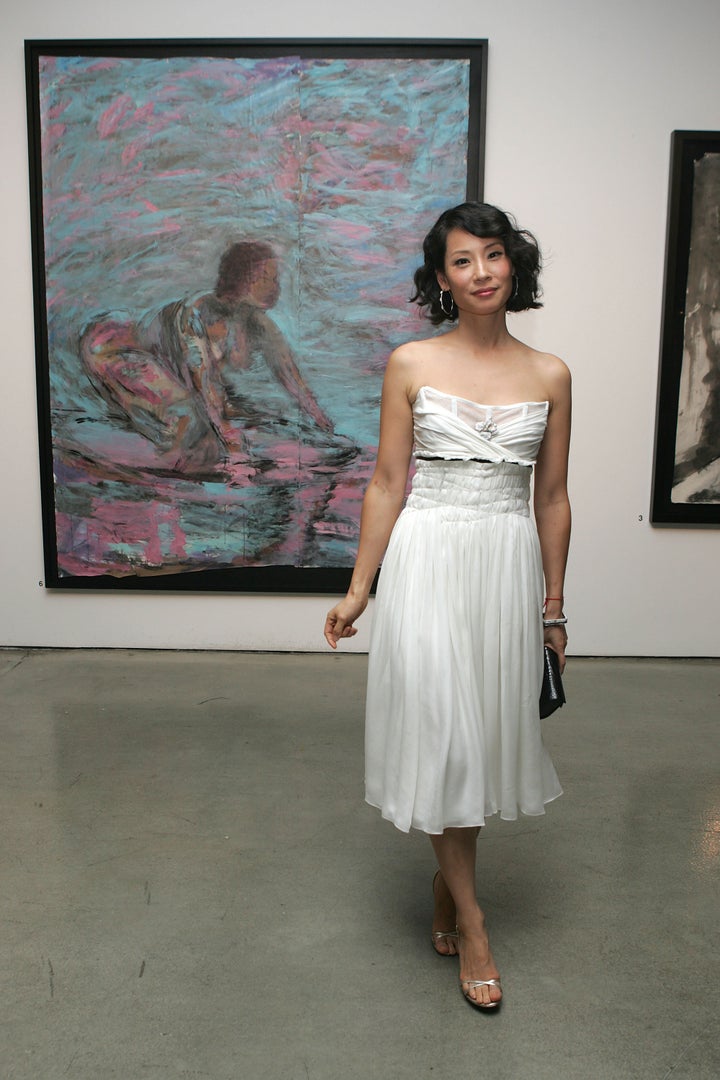 Lucy Liu may have already been one of Charlie's Angels, but recently she's really been exploring her spiritual side, culminating in a new show of her abstract artwork at Salon Vert in London.
The focal point of the exhibition is a piece titled, "Seventy Two," a series of 72 individual ink paintings inspired by the 72 names of God, a concept derived from the Book of Exodus. The 72 images range in style from hints of chinese calligraphy to more western forms of abstraction, accompanied by an assortment of found objects such as butterfly wings, bones and glass.
"You can meditate on each title," Liu explains to the Guardian, "and you can manifest that into your life, whether it's prosperity, healing or fertility. There's 72 different possibilities. I thought that was really fascinating." Liu also created accompanying verses to go along with each image. The small phrases serve as a tool to further investigate the spiritual nature of her work, though she was hesitant to write them at first, saying: "You don't want to be too esoteric but you want to help take the ideas and the thoughts you have when you think of the title and focus them."
Despite her international recognition as an actor, Liu was drawn back to her artistic roots seven years ago when she decided to move back to New York City, buy a studio and enroll at the New York Studio School. Liu has been the subject of three gallery exhibitions so far, but "Seventy Two" represents a convergence of her interest in spirituality, culture and the unknown.
"If I see something when I'm travelling, or if I come upon something and I don't understand it, I want to know more about it. I have to do something with it. Otherwise, it's like rehearsing something but never actually performing it. You just feel like you're going to explode."
Lucy Liu's "Seventy Two" is showing at the Salon Vert gallery in London through October 22nd, 2011
Related
Popular in the Community