Gun control advocate Lucia "Lucy" McBath won her race for Congress in Georgia's long-red 6th District on Thursday toppling GOP incumbent Karen Handel in an unexpected victory.
McBath, a political newcomer, upset Handel, who beat Democrat Jon Ossoff in last year's special election ― the most expensive House race in history.
McBath's victory in the suburban Atlanta district, long a Republican stronghold, could be seen as a turning point for Democrats seeking to change the state from red to purple. McBath's district, much like the rest of Georgia, has grown increasingly diverse in recent years, with more people of color, and likely Democrats, moving in.
McBath later became a spokesperson for gun safety group Moms Demand Action. After the Parkland, Florida, school mass shooting in February, she set her sights on Congress.
"I knew that I could no longer sit on the sidelines," McBath wrote on her campaign site, "while the politicians in the pocket of the gun manufacturing lobby decide the future of our gun laws."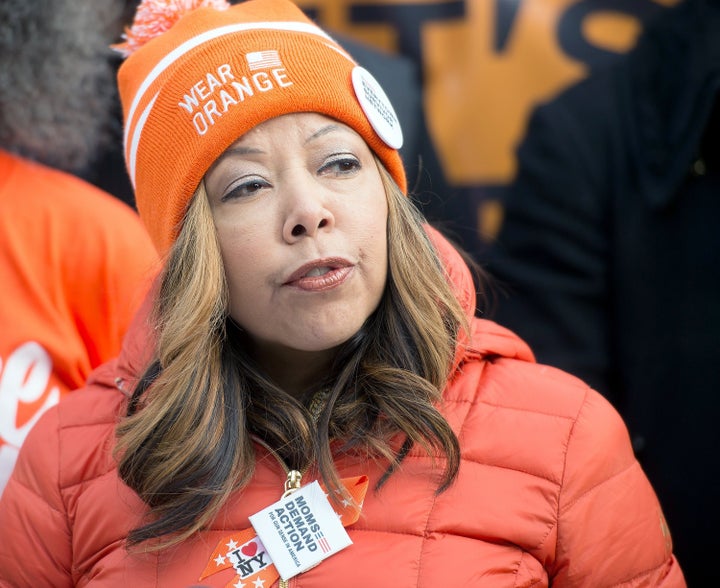 A two-time breast cancer survivor who worked for decades as a flight attendant, McBath also campaigned for more affordable health care and a higher minimum wage. Her platform called for "common-sense" gun control measures, like background checks, restricting purchases for anyone with a domestic violence history and raising the age to purchase any gun to 21.
McBath's district, while majority Republican, tended to lean moderate, with a highly educated and relatively affluent population. The district was previously represented by Republicans Newt Gingrich and Tom Price, but only narrowly went for Donald Trump in the 2016 presidential election.
"This is just not your grandfather's Georgia," Alabama-based Democratic pollster Zac McCrary told HuffPost last month, adding that the state was "becoming more Democratic by the day."
Turnout for McBath may also have been aided by Democratic voters showing up for Stacey Abrams in the governor's race, and by energy against Trump and Republicans' hold on Congress.
"People have an idea of what they think Georgia is: super-conservative and really red. None of those things are true," Nse Ufot, executive director of the New Georgia Project, said of McBath's race last month.
Ufot's group has registered more than 250,000 black and Latino voters in the state in recent years. McBath's candidacy, she said, "seems right on time for parents of school-aged kids concerned about losing kids to gun violence."
Popular in the Community