The top contenders in Georgia's 6th Congressional District primary on Tuesday hope to unseat incumbent Republican Karen Handel in November's general election.
With 99 percent of precincts reporting, McBath amassed an unofficial tally of about14,700 votes (about 36 percent of the total number) in Tuesday's primary race, according to The New York Times. Abel had 12,400 votes (30.5 percent).
McBath, a national spokeswoman for gun control group Moms Demand Action, was spurred into activism by the death of her son, Jordan Davis, a black 17-year-old who wasshot dead in 2012 at a gas station in Florida by a white man complaining about loud music.In her first run for public office, McBath was initiallyplanning to run for a state house seat, but she pivoted to a run for Congress after the Februaryschool shooting in Parkland, Florida, which killed 17 people ― most of them teens.
"I knew that I could no longer sit on the sidelines," McBathwrote on her campaign site, "while the politicians in the pocket of the gun manufacturing lobby decide the future of our gun laws."
If elected to Congress, McBath intends to push for "common sense gun violence prevention laws," including background checks, raising the age for firearm purchases to 21 years old and fighting against "conceal carry" measures.
"This [campaign] has been my therapy," McBath told Refinery29 in late February, of her run for Congress. "This has been the best therapy in the world for me because it makes me feel like Jordan didn't die in vain, because we can change the culture that he died under."
The two-time breast cancer survivor is also committed to fighting for issues beyond gun control, like affordable health care and women's access to health services.
Abel is a co-founder of an IT consulting company and has served on the board of the Metro Atlanta Chamber of Commerce. A native of South Africa who moved to the U.S. as a teenager, he is also running on a platform of sensible gun control and affordable health care. Reducing income inequality by "building an economy that works for everyone" is another priority Abel has identified.
"This is not the time to be timid or cautious, time to stand up and do something. This country has given me so much, I am honored to run, potentially serve and protect it for future generations," Abel told Neighbor News Online last month about his political aspirations.
The winner of the impending runoff will face a challenging race against Handel, who beat her Democratic opponent Jon Ossoff in last year's special election ― the most expensive U.S. House race in history with more than $50 million spent on both bids.
Before You Go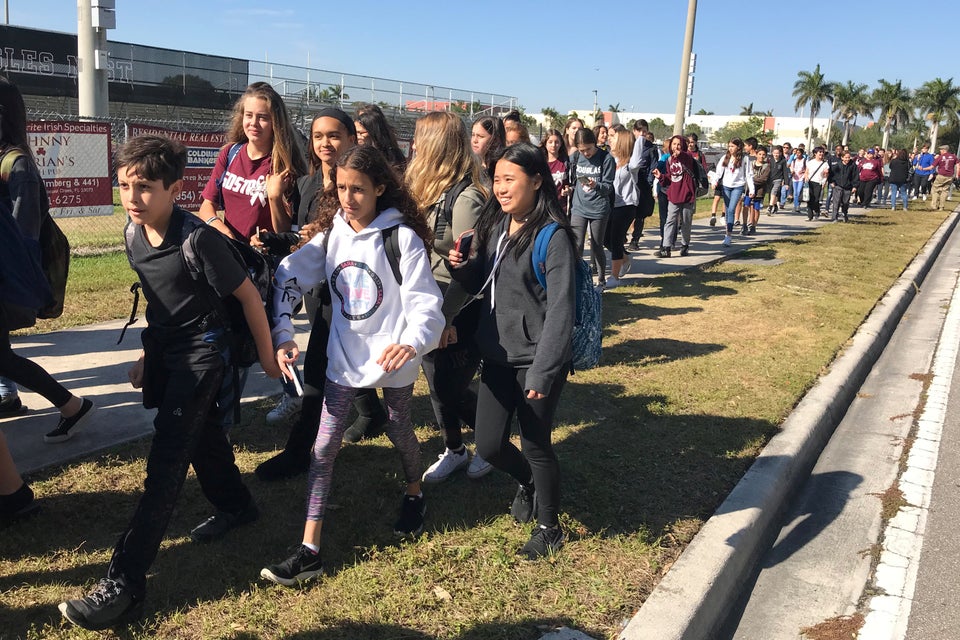 Students Walkout To Protest Gun Violence
Popular in the Community