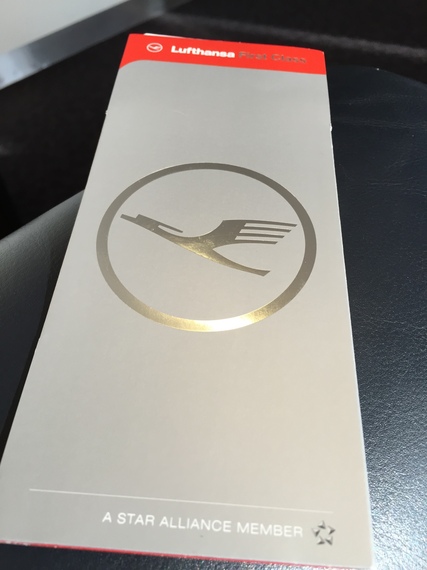 Founded in 1953, Lufthansa is one of Europe's premier airlines. With a fleet of 668 aircraft serving over 200 destinations, there are a variety of different cabin configurations out there. Some Lufthansa First Class products, like the revamped seat and bed combo on the upper deck of their 747-400's, are amongst the finest in the sky. Others, like the now dated "blue thrones" still languishing on some of their Airbus A330-300, A340-300 and A340-600 aircraft, are amongst the least luxurious first class seats across the Atlantic.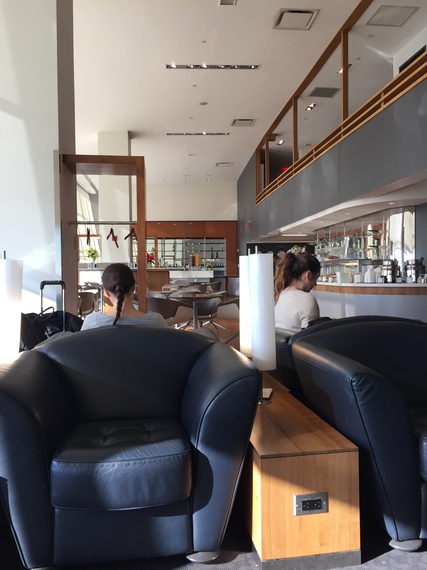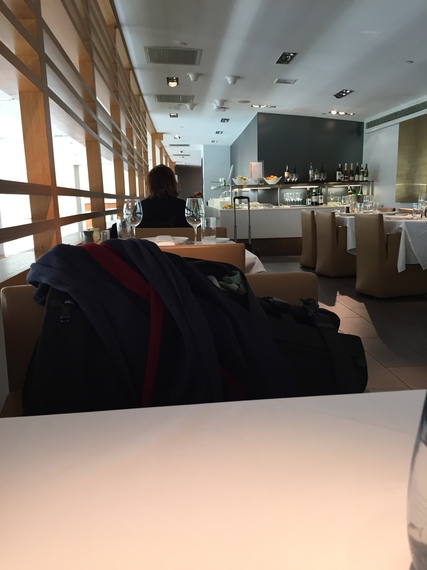 Lufthansa has really set the standard for lounges. The First Class Terminal in Frankfurt, as well as the First Class Lounges in Munich and the main passenger terminal at Frankfurt consistently make lists of the top five or at worst top 10 airline lounges in the world. Their 16,000 square foot, tri-level lounge at JFK may not be quite on par with Lufthansa's lounges back in the Fatherland, but it is one of the top three airline lounges in the United States. The bottom floor is the Business Lounge, for those flyers traveling in business class. The middle floor is the SEN lounge, for passengers holding Star Alliance Gold Status. The top floor is a lofted restaurant style a la carte dining area with a small attached living space reserved solely for Lufthansa First Class passengers and Lufthansa frequent fliers who hold HON Circle status, which requires flying 600,000 miles on Lufthansa or their partner airlines within a two calendar year period. Needless to say, it is sparsely populated.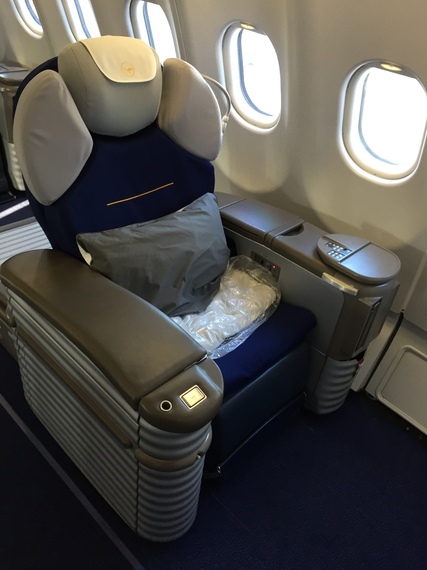 The airframe for this flight, Lufthansa Airbus A340-600 registration D-AIHM, was unfortunately, one of the planes that had not yet been refurbished with the new A340 first class seat. While the venerable "blue throne" is certainly not cutting edge, we're still talking about first class flying, so it would be beyond petulant to seriously complain. On the A340-600, the first class seats are arrayed in a 1-2-1 configuration, which is to say the window seats (A and K) are solo, and in the middle, there are two seats together. Of the eight total first class seats only five were occupied on this flight. There are two major drawbacks to this iteration of Lufthansa's first class seat. The first is a very small in-flight entertainment monitor. While some airlines now boast screens up to 24 inches, the IFE screens on these seats fold out of the armrest and are closer in size to what travelers used to find in business class seats of a previous generation. The other major drawback is a lack of privacy. Many top international first class products feature suites with closing doors, or at least a substantial privacy wall. The old blue seats offer no such barrier, and each passenger is completely exposed to the rest of the cabin. Again...these are hardly life threatening issues, but when one is plunking down upwards of $5,000 each way, or cashing in their hard earned miles, it's nice to know about all the nits before choosing which product to fly.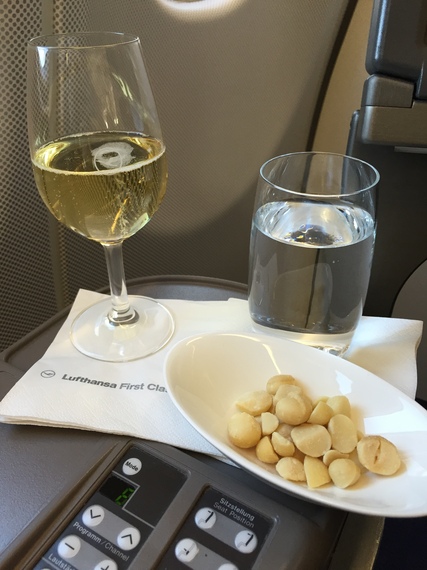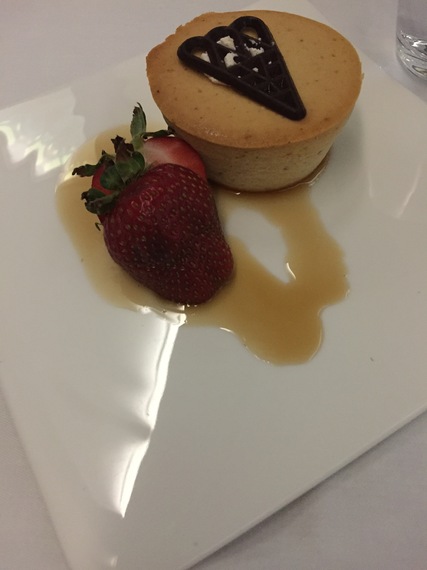 As mentioned, Lufthansa is one of the top airlines in the world. Their crews are always exemplary, many of their hard products are industry leaders and their food is amongst the best in the sky. The menu for this flight from New York-JFK to Frankfurt began with an amuse bouche followed by a caviar service, a selection of appetizers, a choice of five main courses, a cheese plate and finally (mercifully), dessert. Then, just when the service appears to finally be over, the crew comes around again with coffee and high-end chocolates. I suppose there are worse ways to pass the time while traversing the ocean.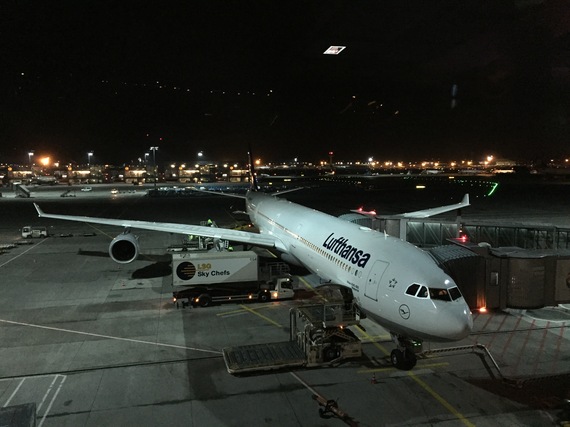 Flying Lufthansa is almost always a joy. Their lounge at JFK provides a great space to unwind before a flight. It's rarely crowded there are ample power ports, wifi, tv and a wide selection of food and drink. Onboard, the cabin crews are always some of the best in the skies. While the ancient blue thrones on some A340-600's are not going to be confused with Emirates A380 suites anytime soon, they are still very comfortable. At bedtime, the flight attendants come through the cabin and do turn down service, adding a mattress pad, sheets and a plush duvet. It might not be the absolute most luxurious seat in the sky, but once you've changed into the Van Lack pajamas provided to all first class passengers and tucked yourself into your bed in the sky you'll have no problem sleeping your way to Germany.