The idea -- to build small, winged boats that could buzz about like a toy helicopter -- was born out of a bet between architect Luigi Prina and boat builder Eugenio Tomiolo. Prina suggested that he could make one of Tomiolo's model boats fly through the air like the small airplanes he designed as far back as the age of 16. And fly they did.
"I made the first boat. I made it fly in [Tomiolo's] studio," Prina recounts in the video above. "He had painted his ceiling like a sky with clouds. When the ship began to go around the ceiling it seemed as if the clouds were moving.
Prina turned the idea of an intricate wooden boat model into a Leonardo da Vinci-esque creation, a practice he's continued in his own tiny studio. The peculiar contraptions have become his passion, as the 83-year-old artist has spent the last 20 years perfecting the beautiful pieces of art.
Watch the video above to see Prina fly his magical boats and let us know your thoughts on the unusual hobby in the comments.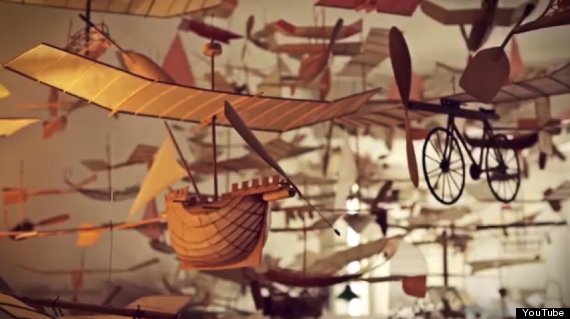 Related
Popular in the Community