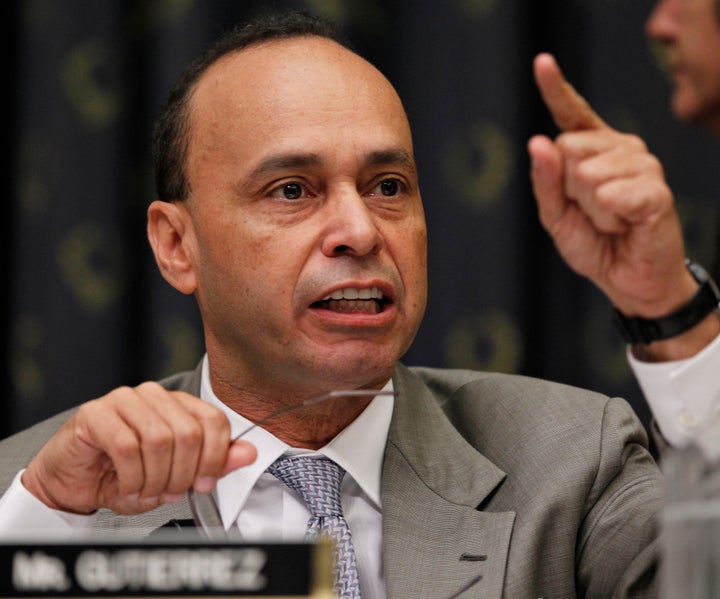 WASHINGTON -- Rep. Luis Gutierrez called last week for President Barack Obama to stop deporting undocumented young people, urging him to say, "I'm not going to deport another DREAM kid."
Gutierrez (D-Ill.), a popular Latino congressman from the president's home state, is pushing for him to halt the deportation of young men and women who would be eligible for the DREAM Act. The bill, which failed in the Senate last December, would allow some undocumented young people who entered the United States as children to gain legal status by attending college or joining the military.
"Don't wait for the Senate, don't wait for the House. Don't wait for the Republicans and the Democrats to get together to bring justice and fairness," Gutierrez said at a Chicago immigration rally on June 30. "Sign an executive order today to stop the deportation of all young people that would benefit from the DREAM Act, Mr. President."
Gutierrez has repeatedly criticized Obama for continuing deportation proceedings for DREAM Act-eligible young people despite saying publicly they are not the focus of his administration's immigration enforcement efforts. They are frequently placed in removal proceedings and taken to the brink of deportation, then allowed to stay if they can generate a public outcry.
As the fight over the DREAM Act has continued, Obama has attempted to gain the support of Latinos, who by and large support the type of comprehensive immigration reform that he has so far been unable to deliver.
Gutierrez told reporters after the Chicago event that young people who have mobilized in support of the DREAM Act should not be jerked around.
"They're young, they're impatient, they're smart, they're energetic, and they're not going to allow anyone to bullshit them," he said. "They're grounded, and you know what? They're courageous too. They've shown that."
Popular in the Community