 On the second day of the Democratic National Convention, Rep. Luis Gutierrez took the podium to celebrate President Barack Obama's work for immigrants, while criticizing the Republican Party for obstructing Democrat efforts.
"Democrats value all immigrants," the congressman from Chicago said. "Republicans blame immigrants for our problems. Democrats thank them for their work."
Gutierrez, who spoke in English and Spanish, was the first to deliver remarks during Wednesday's session in Time Warner Cable Arena. He used his speech to highlight differences between Democrat and Republican policies and spoke energetically of rights for undocumented immigrants. The congressman said that the Democratic Party was on the immigrants' side, unlike Mitt Romney and the Republican Party.
"The obstruction of the Republican Party and Mitt Romney is not new," he said. "Every time we've expanded civil rights in America, someone tried to stop us."
Luis Gutierrez humanized his speech by talking about immigrant families that have been affected by the government's immigration policy. One of the stories he told was the story of Hector Nunez, a U.S. citizen and a soldier in the U.S. Army.
"Hector and his wife, Rosa, have a citizen son, Jason," Gutierrez said. "Rosa is an immigrant. To finalize her citizenship, Rosa was told to return to Mexico. But when the family went, Rosa was told she couldn't come back. She was told to stay, but our government told Hector he could deploy to Afghanistan to risk his life to defend America." He added that the immigration system in the country is "broken."
The congressman was born in Chicago to Puerto Rican parents and for a long time now, he has been a supporter of immigration causes, most recently fighting against Arizona's S.B. 1070 and on behalf of Dreamers as a key supporter of the DREAM Act.
"We call them the 'Dreamers,' because they are young people who want their shot at the American dream," Gutierrez said. "They are students and volunteers and leaders. Many want to join the armed forces. They are true Americans. They are American in every way — except on paper."
He called the Obama administration's new deferred action policy a "bold action" and praised the president for standing up for immigrants. Plus, as is the case with almost every convention speech, Gutierrez urged voters to head to the polls and vote for Obama.
"This election will determine whether high school valedictorians, football team captains, and student council presidents will be treated with respect — or treated like suspects," the congressman told the crowd. "Whether they reach their dreams, or whether Mitt Romney turns their dreams into nightmares."
Support HuffPost
Every Voice Matters
Before You Go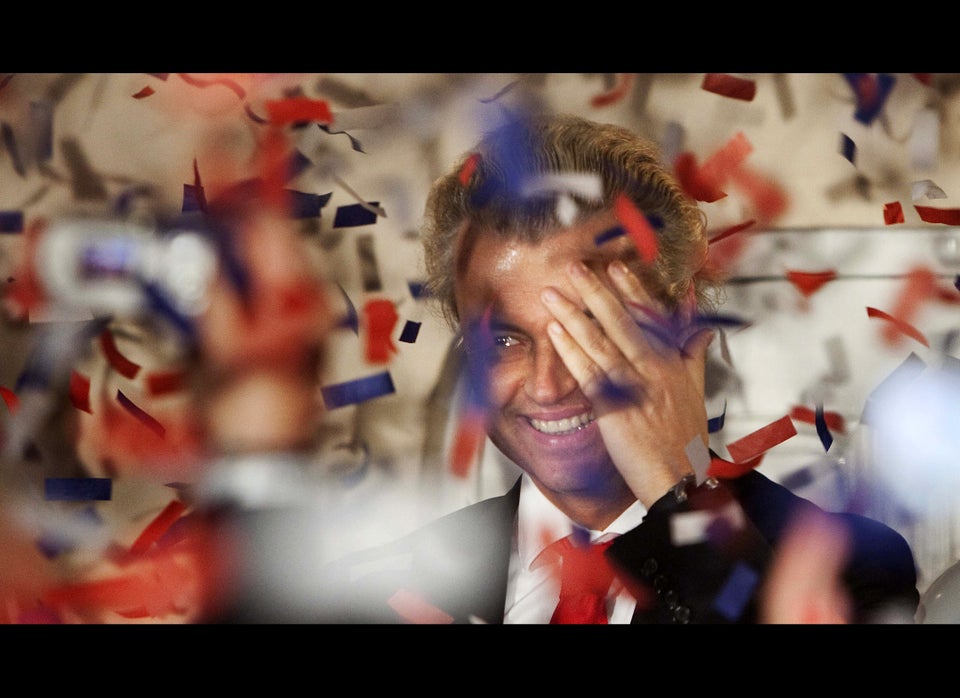 Anti- And Pro-Immigrant Politics Around The World
Popular in the Community