WASHINGTON ― When Rep. Luis Gutiérrez (D-Ill.) took the mic on Thursday, he told House Speaker Paul Ryan (R-Wis.) that he had intended to talk on something else, but the deaths of Alton Sterling and Philando Castile, two black men shot by police this week, changed his mind.
Gutiérrez then launched into an impassioned speech calling for a national conversation on police violence, to be led by Congress.
Castile, 32, was shot and killed during a traffic stop in the St. Paul, Minnesota, suburb of Falcon Heights on Wednesday. His girlfriend filmed a graphic video, using Facebook Live, that shows Castile bleeding from his wounds. The officer, who has not been identified, "shot him three times because we had a busted tail light," the girlfriend can be heard saying.
Sterling, a 37-year-old father of five, was killed by Baton Rouge, Louisiana, police officers Blane Salamoni and Howie Lake II on Tuesday morning. The two officers were responding to reports of a man carrying a gun, threatening others and selling CDs in front of a Triple S convenience store.
On Thursday, Gutiérrez put those two deaths in the broader context of black people being killed by police. He alluded to the 2014 shooting of 17-year-old Laquan McDonald in Chicago and the 2015 deaths of 25-year-old Freddie Gray in Baltimore and 50-year-old Walter Scott in Charleston, South Carolina.
This year, at least 136 black people have been killed by police, according to a Guardian project that tracks such deaths in the U.S.
But we know it is everywhere. Chicago, Baltimore, South Carolina ― it seems that every week or month another black man is shot by police and we always have the same reaction.

Oh, that's a tragedy. Oh, there ought to be an investigation. There will be another lawsuit and another settlement, but no justice.

Oh, the Department of Justice and the FBI need to oversee the investigation because we cannot trust police to police themselves.

And then we go back to business as usual and nobody actually does anything.

State by state, city by city, and county by county we might make this reform or that reform, but there is no national strategy to stop police from killing people ― especially black people, especially black men.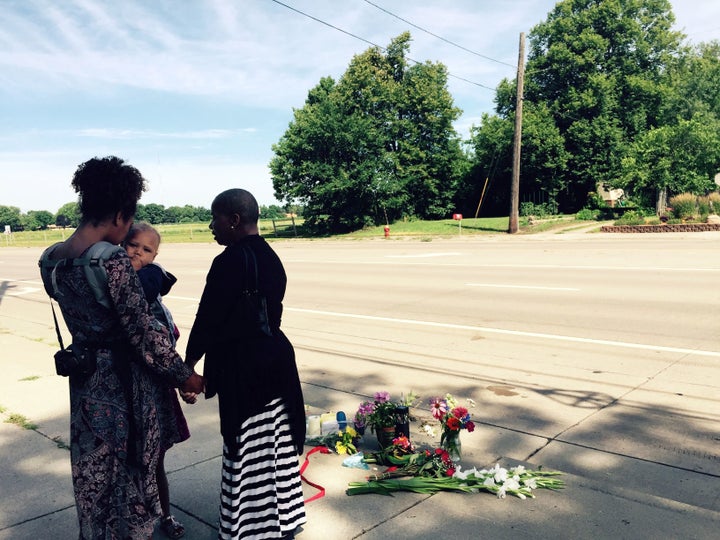 The congressmen said he'd cried watching Castile's mother Thursday morning on CNN as she defended her son's dignity against the racist stereotypes of black men:
She said he has a job. He served children in a cafeteria. He was calm.

She said he was not a thug.

Why does a black woman in the 21st century in the United States of America, with a black man in the Oval Office, almost 50 years after Martin Luther King Jr. was gunned down ― why does she have to start her description of her son with "he was not a thug"?

She said, "We are being hunted."

I do not feel compelled to say in describing my grandson Luisito, "Well, first and foremost, he is not a gangbanger. He is not a thug."

But for this black mother and for a lot of African-American mothers in this country, that is something they feel they need to say.

She did everything right and her son was shot dead by police.
"This is another sad chapter in American history," Gutiérrez said.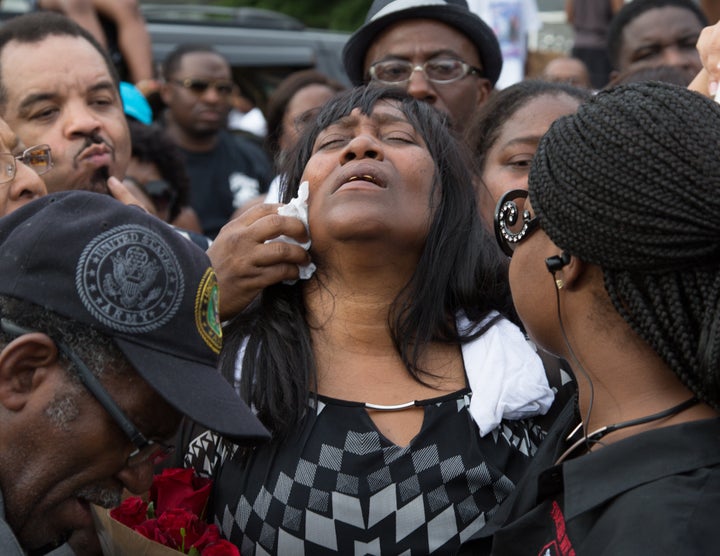 Gutiérrez lamented that there is "no national strategy and no national conversation" on police violence and then slammed the congressional hearings on Hillary Clinton's email server, the Benghazi attacks and defunding Planned Parenthood.
"When Americans are literally crying out in the streets that, yes, in fact, black lives matter, we have no response from this Congress, the people's house. None," he said.
"Young men are shot by police, videotapes are withheld from the public, and nothing happens," Gutiérrez added.
The congressman ended his speech by once again calling on Congress to step up and do something about police killings.
"Mr. Speaker," Gutiérrez said, "this Congress needs to come together and lead. And we need to start right now."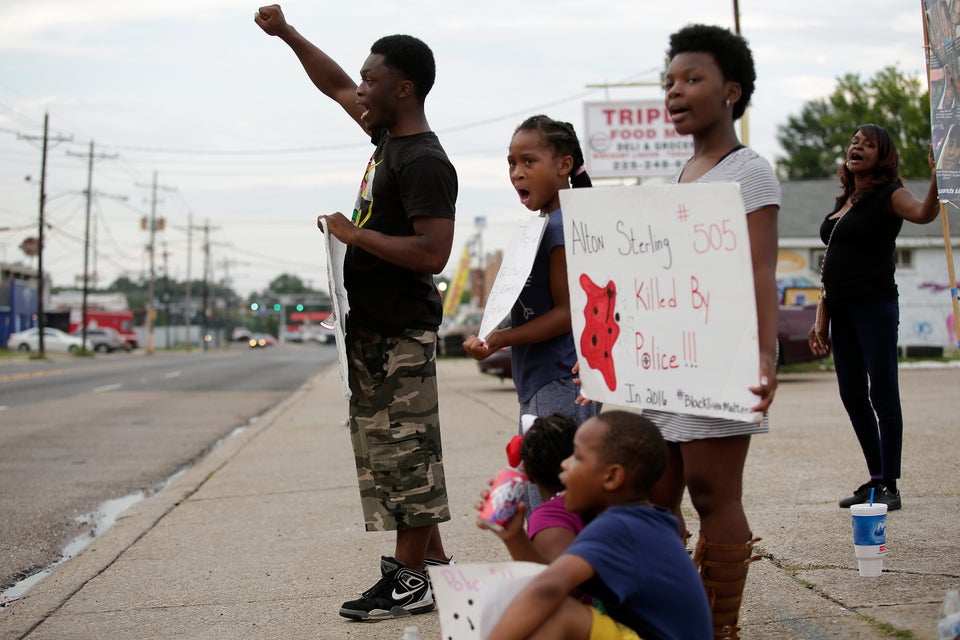 Baton Rouge Protesters Show Support For Alton Sterling
Popular in the Community