Citing the many offensive things Trump said about Latinos throughout the campaign, as well as his anti-immigration proposals like building a wall along the U.S.-Mexico border, Gutiérrez said he could not bring himself to attend the inauguration.
"He started his campaign by saying that Mexicans were murderers, rapists, by criminalizing our community," Gutiérrez said in an interview with CNN. "When he said Mexicans, I mean in the parlance of American politics he meant Latinos, and criminalized us all."
"I'm not going to this inauguration," the congressman continued. "I can't go to this inauguration, because he continues to spew hatred, bigotry and prejudice even after he said he was going to bring us all together. He was going to unify us, but he's not."
Gutiérrez said he and his wife will instead attend one of the protests that will be held in Washington, D.C., on Inauguration Day.
Gutiérrez, who has served in Congress since 1993, also spoke out last month against Trump nominating Sen. Jeff Sessions (R-Ala.) as U.S. attorney general.
"If you have nostalgia for the days when blacks kept quiet, gays were in the closet, immigrants were invisible and women stayed in the kitchen, Senator Jefferson Beauregard Sessions is your man," he wrote in a statement.
Support HuffPost
The Stakes Have Never Been Higher
Before You Go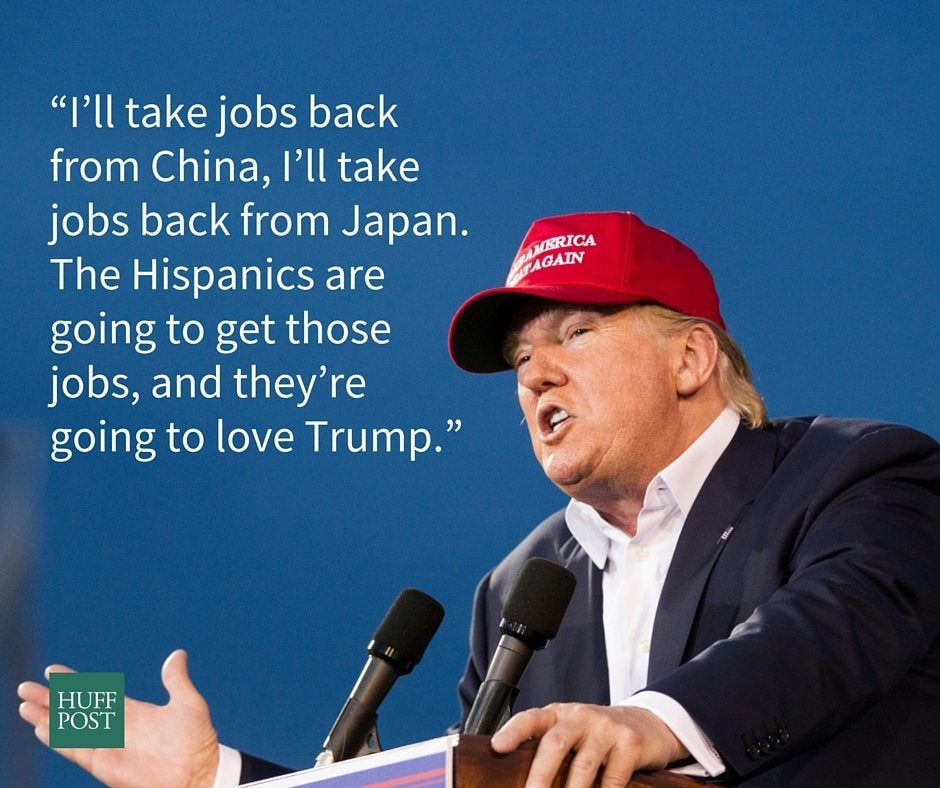 9 Other Absurd Things Donald Trump Has Said About Latinos
Popular in the Community