UPDATE: 5:20 p.m. -- A representative from Harvard University tells The Huffington Post that the school "has no record" of Luis Roberto Ramirez Alvarez, despite reports from Mexican media outlets that the 11-year-old would be attending the university.
Armed with an IQ comparable to that of Alberto Einstein, 11-year-old Luis Roberto Ramírez of Zamora, Mexico, is headed to Harvard to study quantum physics and engineering, the Mexican press report.
"His learning level progresses in giant leaps," his proud father Roberto Ramírez told Mexican newspaper Milenio. "It's incredible how he retains information and the way he expresses himself, not to mention the goals and the vision he has."
But it's not all glory for the boy genius. His parents discovered Ramírez's intellectual ability two years ago, when they noticed that he had problems relating to his peers and that his interests didn't correspond to those of kids his age, El Mundo reports.
Michoacán state Deputy Fidel Calderón of the leftwing Revolutionary Democratic Party (PRD, in Spanish) said he'd push legislative leaders to keep an eye on the youngster in the hopes of avoiding brain drain, according to Milenio.
Spanish speakers can watch a newscast about Luis Roberto Ramírez in the video above.
Before You Go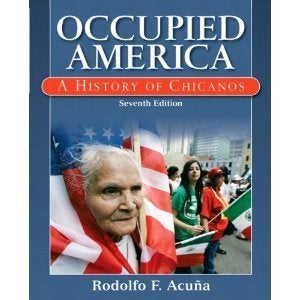 Latino Books Once Banned In Arizona
Popular in the Community