In the 1960s and 70s, Los Angeles was full of hippies, revolutionaries and rioters. Politically, it was a time when the federal government was sending undercover spies to infiltrate youth groups, the KKK was still a prominent voice in Valley affairs and the Vietnam war was brewing. It was a potent mix that would eventually give way to the Watts Rebellion, East LA riots, gang violence and other uprisings.
Luis Rodriguez chronicles all this and more in "It Calls You Back," a thrilling memoir about his transformation from gang member into journalist, writer and community revolutionary. At the heart of the book is the Rodriguez family's story: his daughter pregnant and in a failed relationship while still a teen, and his oldest son sentenced to jail for almost three decades. What makes their stories even more tragic is the fact that they followed, almost step for step, the path that Rodriguez and their mother had walked before struggling to turn their lives around decades later.
"I was literally transformed with the birth of my oldest children," Rodriguez told The Huffington Post. "I vowed never to hurt them, to never go back to any of the madness I knew as an adolescent. Yet I did hurt them, abandon them, physically beat them, and no wonder they fell into the same traps me and their mothers fell into," he admitted.
"I guess this is the basis for the new book," he continued. "The rages, the addictions, the insecurities, the traumas, kept calling me back. Yet somehow, through consciousness, deep healing, prolonged changes, we've overcome many of these obstacles and obsessions," said Rodriguez.
Rodriguez lives in San Fernando, where he runs Tia Chucha's Centro Cultural and Bookstore, a cultural space he and his wife, Trini, created 10 years ago. "It's the only bookstore, art gallery, arts workshop center and cultural space for some 500,000 people" in the area, said Rodriguez, where 80 percent of the population is of Latin-American descent.
Yesterday they celebrated their 10th anniversary with "Community Winterlandia," a day-long party with author readings, arts and crafts and a community marketplace.
Rodriguez catapulted to fame in 1993 as a preeminent Chicano author with the release of his first book, "Always Running," a raw and gritty retelling of his days as a soldier during LA's gang wars. His latest book is a memoir that picks up where he left off, looking back with a self-critical eye.
Below is a conversation between Luis Rodriguez and the Huffington Post about Los Angeles and his latest book.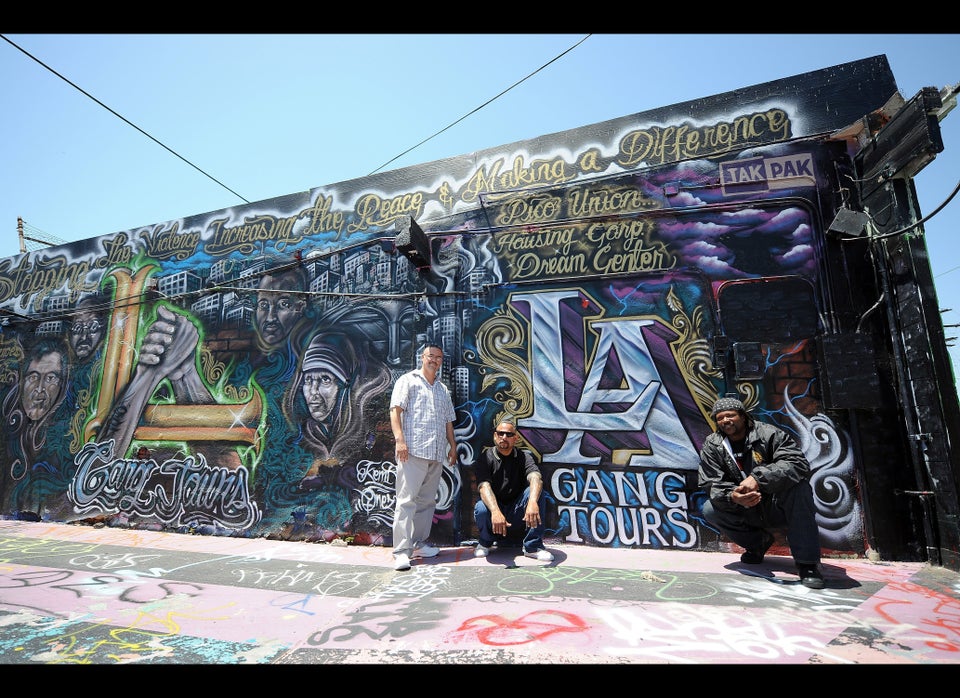 Popular in the Community