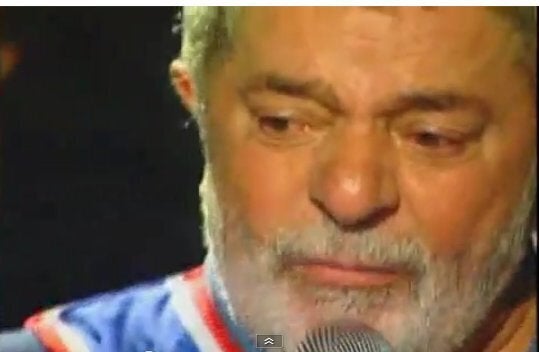 Known for his rags-to-riches background, President Luiz inacio Lula da Silva gave his final presidential speech Tuesday appropriately in the impoverished northeastern state of Pernambuco, where he was born.
"If I failed, it would be the workers' class which would be failing," Lula said as he fought back tears. "It would be this country's poor who would be proving they did not have what it takes to rule."
As Al Jazeera reports, Lula, who steps down on Saturday after eight years in office, leaves behind a remarkable legacy as his boffo approval ratings attest. During his rule, the value of Brazil's currency has more than doubled against the U.S. dollar. Furthermore, economic inequality has been reduced across the nation, as the income of the poorest 10 per cent of the population has grown five times faster than that of the richest 10 per cent; unemployment is at a record low, and the national level of illiteracy has dropped.
He will be succeeded by Dilma Rousseff, the country's first female president, on Jan. 1.
Watch video of Lula's tearful farewell here:
Related
Popular in the Community