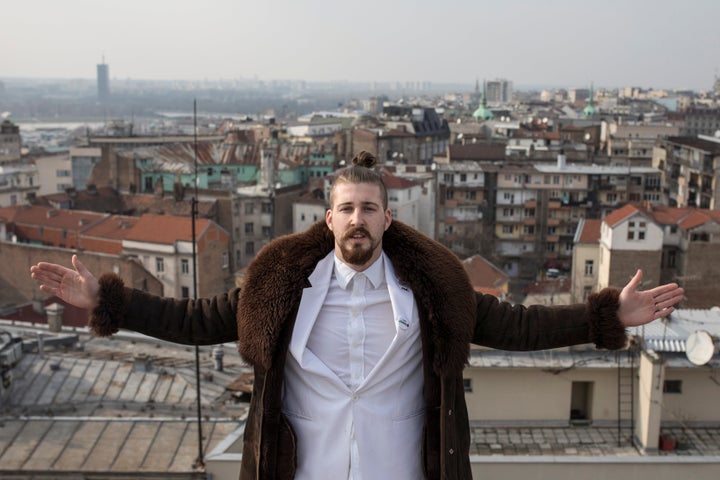 Luka Maksimovic is a white stallion-riding, man bun-sporting self-proclaimed Gandalf of the Balkans. He's also second in Serbia's leadership race, with the election just days away.
The 25-year-old university student and satirist uses the alias "Ljubisa 'Beli' Preletacevic," which loosely translates to "the white one" and "defector." His swift and unlikely emergence as a top presidential candidate has shed a comical but poignant light on the country's long history of political corruption.
"There will be no corruption ― excluding my own, of course!" Maksimovic declared at a recent rally. "Please send all money directly to my pockets."
Weak enforcement of anti-graft measures to address rampant, high-level corruption in Serbia has kept public trust in government institutions alarmingly low for years, according to the Corruption Perception Index of Transparency International.
The above music video posted Tuesday features Maksimovic in his signature white suit.
Maksimovic claims his presidential bid began as a joke, and he was "just fooling around." He and a group of comedians from the Belgrade area created Sarmu probo nisi as a mock political group in 2016. They won 12 seats and 20 percent of the vote in a local election, before turning their sights to the national race under pressure from fans.
Now the rising political star is laughing his way through the ranks, with growing popularity. In the few weeks since declaring his candidacy, he's managed to slip ahead of nine of his 10 competitors in the polls ahead of the vote on Sunday.
The poster child of anti-establishment candidates, Maksimovic has driven his flamboyant "hit it hard" campaign with a string of sensational vows: "I'll give jobs to everyone, and big pensions to everyone. I'm going to move the sea here, because we need a beach!"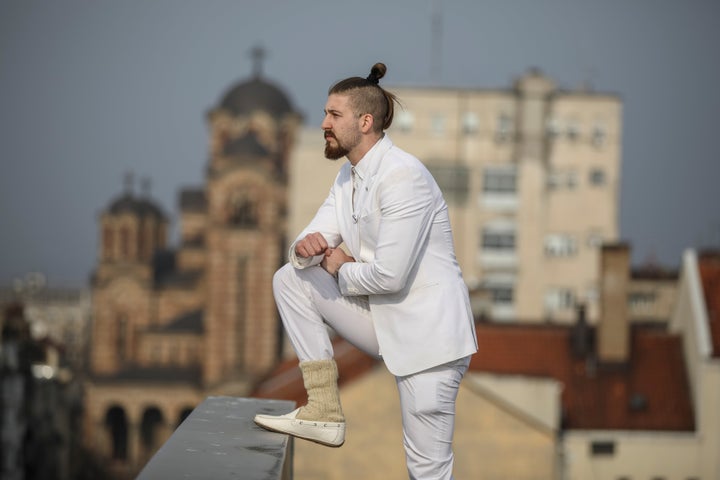 Maksimovic has aligned himself with U.S. President Donald Trump, whom he called his "colleague" on social media. Like Maksimovic, Trump flourished in the political world rapidly, unexpectedly and without any experience.
He's unlikely to take the presidency ― populist Prime Minister Aleksandar Vucic is forecasted to win more than half of the vote, compared to Maksimovic's expected 11 percent ― but polls prove his exaggerated parodical message is resonating with graft-weary Serbs. Current President Tomislav Nikolić is not seeking re-election.
"There is definitely something wrong in this country if an unreal person can turn on the crowds in such a way," Maksimovic is reported to have said.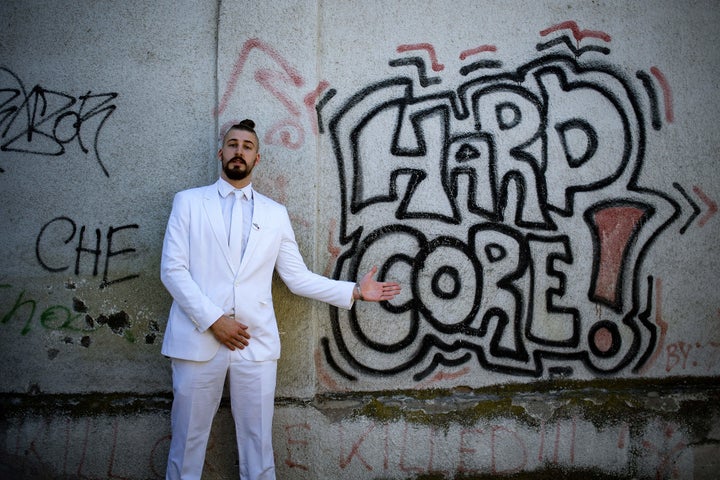 Lana Perić, a 23-year-old Serbian-Canadian student, says Maksimovic provides an alternative choice for people in Serbia who are "apathetic and tired" of the elite ruling class. "They believe that Serbia's domestic politics and policies are rooted in corruption," she told The Huffington Post. "It's almost as though there is a weird Trump effect occurring in Serbia."
The political novice has rallied public support by circulating videos on social media that show him doing push-ups and slurping back raw eggs. While his fellow candidates were out on the campaign trail this week ahead of the April 2 vote, Maksimovic was artificially inseminating a cow.
Related
Before You Go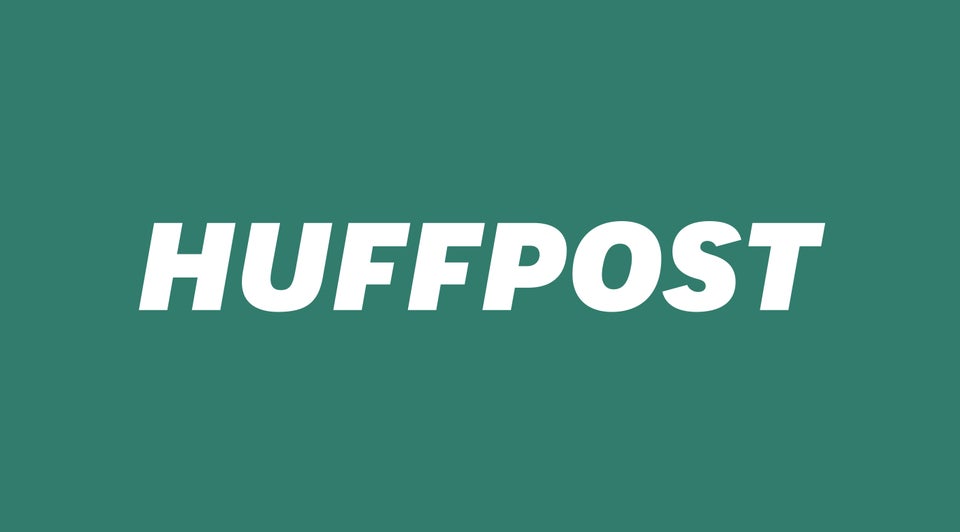 Medieval Trump Parody Account
Popular in the Community