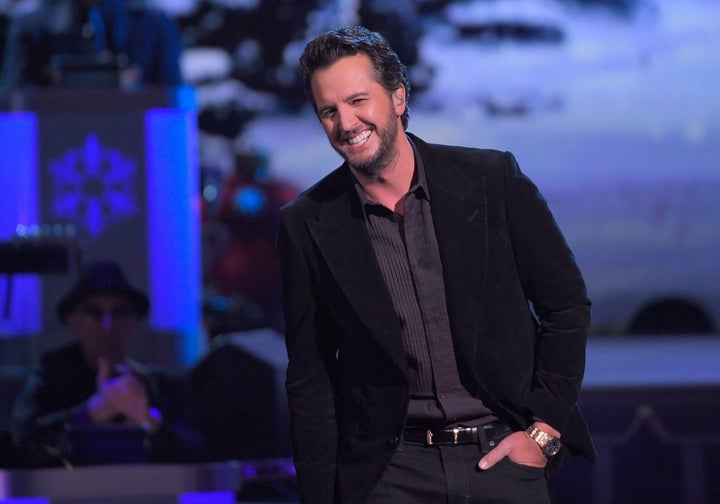 When Luke Bryan has a stretch of days off from summer touring, he kicks back with his wife and their two sons at their vacation home.
It's definitely a different pace from the day-to-day touring grind. While on the road, he typically gets up around 9 a.m., works out, tries to take in a city's sights and before he knows it, it's time to get to the venue for sound check. His show usually ends around 11 p.m. and he tries to get to bed by 1 a.m.
Then he gets up the next day and does it again.
"My main thing is to get a good night's sleep, wake up rested and ready for the next show," he said.
While on a day off from touring, Bryan caught up about life on the road, his latest album, "American Idol" and more.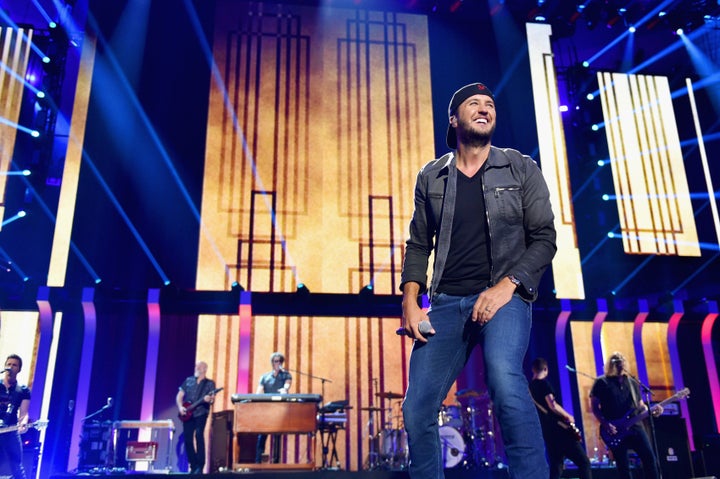 Your shows are known for the energetic vibe. What keeps you going night after night?
I get recharged and make sure I'm ready to put on the best show I can and that my fans are certainly expecting a high-energy show. That's what they pay their money for, and I certainly relish in the opportunity to try to go out there and put on a great show night in and night out. That's kind of what you've got to do in this business to have longevity. You have to work hard every night. The fans — they're out working hard to get money for the tickets, so you want to make sure they leave that experience making sure they got their money's worth.
Your most recent album, "What Makes You Country," came out at the end of last year. What were you hoping to say or do with this latest record?
With my all my albums, I want to have songs for everybody. I want to have songs for country people. I want to have songs that do have some edginess to them and songs that have some pop edge to them. You always have to appeal to the younger demographic too. You can't always focus on a certain segment of your audience. I'm really blessed to have many demographics in my fanbase. So I want songs that talk about me being a father, songs that talk about life, songs that talk about stuff that moves people and hopefully inspires. With this album, I think there's a little bit of that on this one. As we get into singling songs off the album and they hopefully become hits, this is an album that I'm really really proud of. There are throwback country moments on this album and there's some progressive stuff that I'm proud of.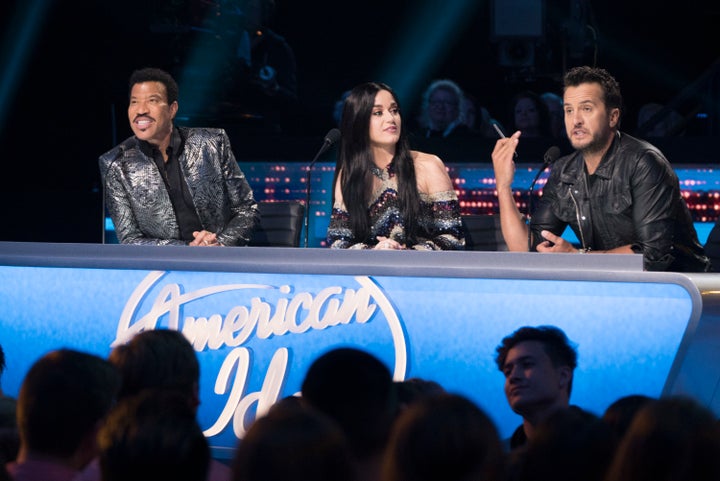 You were a judge on the new version of "American Idol" and were asked back for next season. What was the biggest challenge stepping into that role?
Any time you have that American dream laid out for these kids — and hopefully they can work hard and show off their talents — it's very inspiring to watch. My own challenges were mainly a busy work schedule and staying fresh and on top of my game and ready and willing to hopefully do a good job judging the show. Now that I have a year behind me, the learning curve — I learned quite a bit of the aspects of "American Idol" and I'm excited about taking my knowledge into the second year. It was a fun experience for me and one that I'm looking forward to being a part of this year.
What's the biggest misconception about you?
I can sit and read positive and negative stuff, what people may or may not say … Even when I'm touring, I want people to always leave my concerts going, "Wow. We didn't realize that he was that polished of a singer. We didn't realize he can play guitar, piano." I think with "American Idol," I want people to understand that I'm country, but just because I was raised country doesn't mean I fall into certain stereotypes and I try to eliminate stereotypes … People's preconception of me is that I have a pre-set opinion of people. [On "American Idol"] when a contestant walks out in front of me —what they look like, what they are, I could care less. I'm cheering for humanity. I'm cheering for everybody in that scenario. I have nothing to gain on any other aspect of their life other than: Are they world-class singers?
During this summer's tour, Bryan teamed up with Verizon to give fans a chance to win tickets to his tour and sit in the stage-side Verizon Up section. HuffPost's parent company is Oath, which is owned by Verizon.
This interview has been edited and condensed.
Popular in the Community