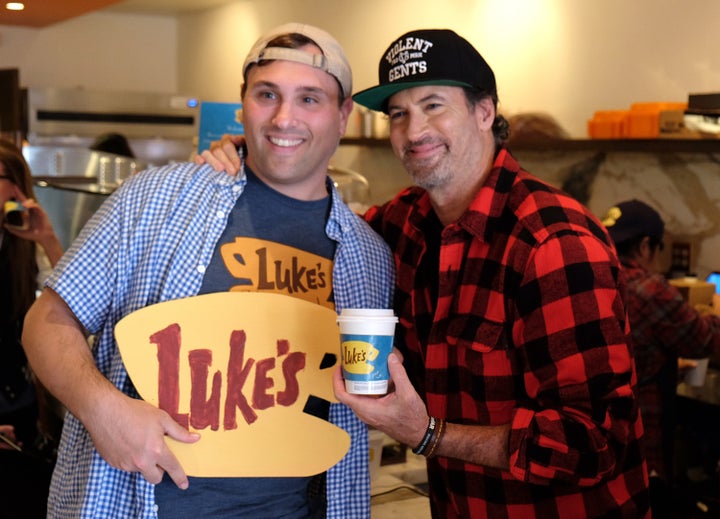 That's right, Luke of Luke's Diner in "Gilmore Girls" will be slinging coffee once again. Only this time he'll be doing it as himself, Scott Patterson, and he won't be serving it but roasting it.
In an interview with Wealth Management, Patterson shared that he is developing his own coffee brand to be released very soon. And it is going to be called, wait for it, Scotty P's Big Mug Coffee. Apparently, his time on set with the coffee-guzzling Gilmores taught him that coffee drinkers really appreciate quality and quantity.
The inspiration to make his own coffee came from his current obsession with quality coffee ― so this is not going to be your typical diner coffee. Quality coffee, Patterson shared, is "the thing I look forward to every morning and throughout the day and throughout the evening and now throughout the middle of the night."
Sounds promising. If only it came with someone in red flannel to brew it.