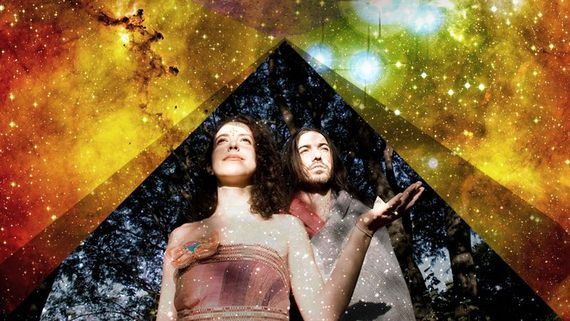 "Water -- the ace of elements. Water dives from the clouds without parachute, wings or safety net. Water runs over the steepest precipice and blinks not a lash. Water is buried and rises again; water walks on fire and fire gets the blisters. Stylishly composed in any situation -- solid, gas, or liquid -- speaking in penetrating dialects understood by all things -- animal, vegetable or mineral -- water travels intrepidly through four dimensions, sustaining, destroying and creating. Always in motion, ever-flowing (whether at steam rate or glacier speed), rhythmic, dynamic, ubiquitous, changing and working its changes, a mathematics turned wrong side out, a philosophy in reverse, the ongoing odyssey of water is virtually irresistible." -- Tom Robbins

Water is an elemental part of human existence, keeping us clean, hydrated and buoyant. We have manipulated it, polluted it, cleaned it and harnessed its power. Some live harmoniously with it while others usurp it. Colombian and Argentinian electro-shamanic duo Lulacruza do not only have a close relationship with water, but they have used it as an instrument in their music. Alejandra Ortiz from Colombia and Luis Maurette from Argentina have forged a truly one-of-a-kind musical project. While attending the Berklee College of Music in Boston in 2005, a deep connection with ritual music brought them together. Blending ancient and native instruments with electronic folk music, Lulacruza brings the listener to their world using highly evocative beats and soothing vocals. The voice of Ortiz is delicate yet powerful as Spanish lyrics roll off of her tongue in undulating waves. Maurette's hypnotic percussion paired with his skillful electronic processing and sequencing brings the music to life. Entwining sounds of found objects into their tracks brings a rich texture to the aural palette. As musical alchemists, Ortiz and Maurette have acheived a harmonious balance between organic and inorganic sounds creating a truly shamanic sonic journey.
Lulacruza is not only unique in sound, but also unique in how this sound is delivered to the ears of its listeners. Joining forces with acclaimed director Vincent Moon, they will be releasing a nine song visual album titled Esperando el Tsunami in early March. The New York Times referred to Vincent Moon as the "prodigious French filmmaker who reinvented the music video." With only two songs released off of the album, the newest video for the track "Pensar Bonito" was filmed at a river within Tayrona National Park in Colombia. For this single, Lulacruza paired up with rising Latin American stars Teto Ocampo and Jimena Angel creating a very rich and earthy sound. Following the release of Esperando el Tsunami will be their fifth album titled Orcas, expected to come out in April. Orcas was mixed and mastered by Vance Galloway, known for his sound engineering on Nicholas Jaar's tracks and will be released on The Polish Ambassador's boutique label Jumpsuit Records. Lulacruza will be kickstarting their summer tour with a spot on Costa Rica's Envision Festival lineup, February 26th-March 1st. There is no doubt that their worldly music will take them all over the galaxy.
The transformational festival culture is a petri dish for new music. Throughout mankind's history, our race has always been striving to forge new paths, experience uncharted places, challenge social norms and change the world. We are always moving, always flowing, always pushing forward instead of falling backwards. It is in our DNA to create, whether it is to create art, music or life itself, creation is what moves us into the future. Music is the soul of mankind and just like mankind has evolved, so has music. Along with many others, Lulacruza is on the edge of a new frontier in music. When listening to their shamanic beats, let the spirit of sound take you.
Popular in the Community