Rather than trying to forget about its yoga pants fiasco and move on, Lululemon Athletica is tackling the problem head on with (what else?) a pair of yoga pants.
The new pants, which are selling for $92, are appropriately named the "Second Chance Pant," according to Business Insider's Hayley Peterson, who snapped some pics of the pants. They also come with "mesh panels" down the side and extra fabric on the back, so as to avoid any awkward see-through situations at your weekly class.
And then there is this tag: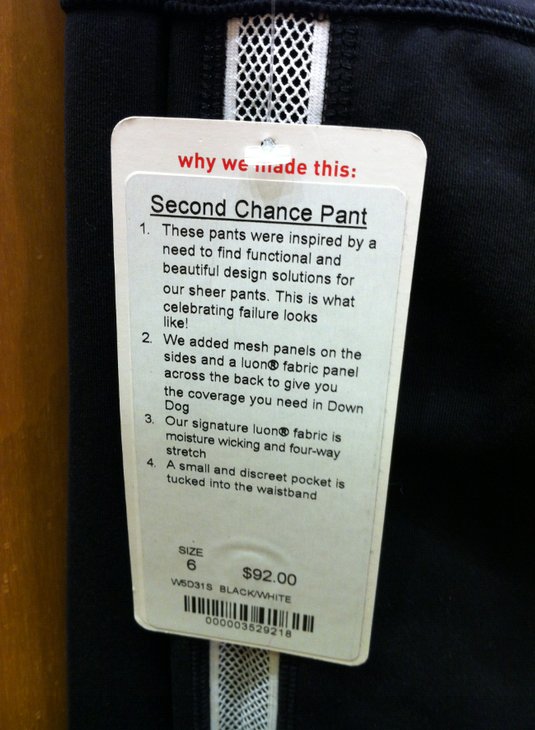 (The above photo was provided by BI, where you can see more photos of the pants.)
Let's run some of those features back one more time, since this tag is all kinds of amazing (emphasis ours):
1. These pants were inspired by a need to find functional and beautiful design solutions for our sheer pants. This is what celebrating failure looks like!

2. We added mesh panels on the sides and a luon® fabric panel across the back to give you the coverage you need in Down Dog
Lululemon did not immediately respond to a request for comment from HuffPost.
Lululemon co-founder Chip Wilson issued an apology last week after implying during an interview with Bloomberg TV on the yoga pants that not all women's bodies are built for them.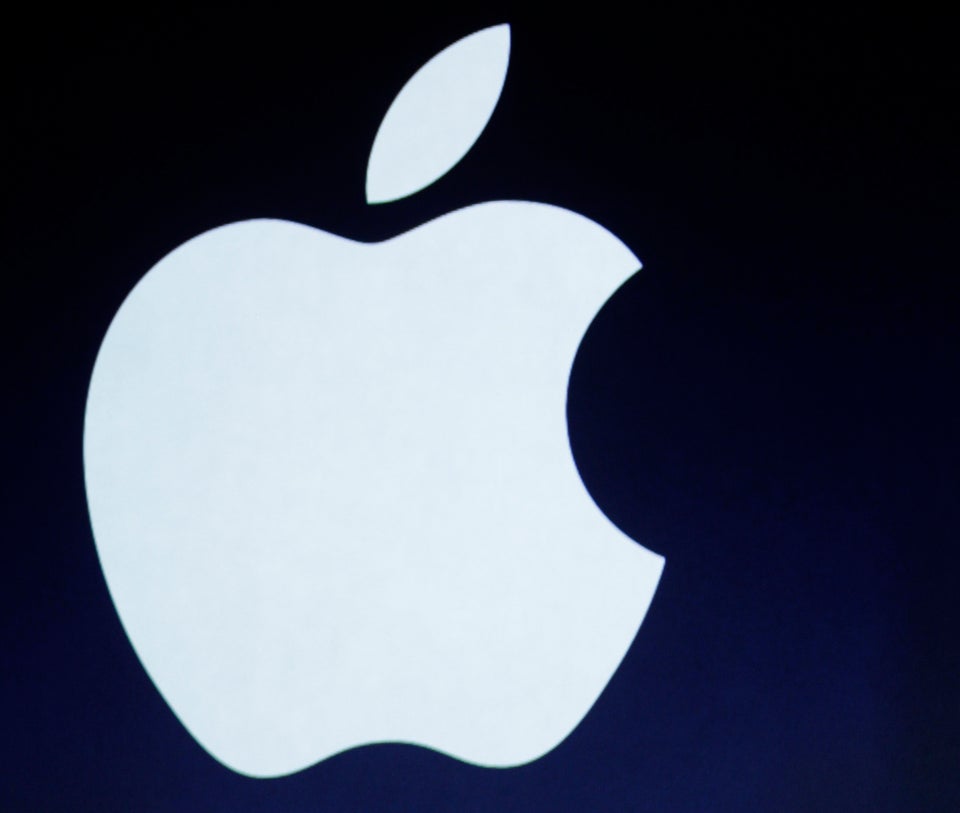 Epic Product Fails
Popular in the Community