Lululemon founder Chip Wilson has decided to blame women for the fact that there is "sheerness" through their popular yoga pants. He has not taken responsibility for the fabric or the way they are made, but rather decided to say that, "Frankly, some women's bodies just actually don't work [for the yoga pants]." He also said, "It's really about the rubbing through the thighs, how much pressure is there over a period of time, and how much they use it."
Now, these are yoga pants. Yoga pants are supposed to be the most comfortable and durable pants out there. So I told my wife about this story and told her I was going to try on a pair of Lululemon yoga pants to put it to the test. My wife looked at me and kind of smiled. She told me I would not fit into a pair of Lululemon yoga pants.
I told her that was crazy! I wear men's medium shirts and pants. I lost over 200 pounds. Heck, I ran 10 miles today. I could fit into a pair of those pants no problem.
So I looked at the largest size, which was a 12. I was thinking I would be more like an eight or a 10. I mean, Jessica Simpson was a size eight and people called her plus-size. Plus-size models are usually between eight and 18 for women. So I went to Target to try on a pair of size eight yoga pants. I held it up to me and did not even try. Then I went to try on the size 12. It would not even go up my whole leg.
Not that I would ever wear women's yoga pants, but I was bummed. How is it that I wear size medium men's everything and I cannot even fit into a pair of yoga pants? Then I started to wonder what size I actually am in women's clothes.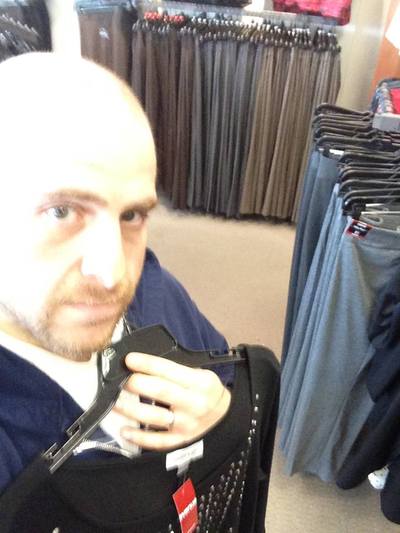 I now knew I was a "plus-size" woman. So I needed to go to a "plus-size" store. I went to a store called The Avenue Plus. I walked in, and they were not busy. I am glad they were not busy. I went right up to an associate and asked her a simple question:
"What size do you think I am?"
I did not have a chance to tell her I was a writer or I was trying to write about the Lululemon yoga pants. She quickly said:
TWENTY! I got mad and told her she was crazy. There is no way in the world that I was a size 20! I wore all medium clothes. I ran 10 miles and I lost over 200 pounds.
She told me I had large hips and big legs. She said that with my shoulders there was no way I could fit into anything but a size 20. She held up a few dresses to me to prove that she was right.
I thanked her and walked out. While I was in the car I thought about how unfair women's sizes are to men's sizes. I do not wear anything that is considered a large. No one makes comments about my size anymore. I have not ripped or gone through a pair of pants in years.
Yet if I was a woman I would have to shop at "plus-size" stores. I would be too large to be a true "plus-size" model. I would be looked upon as the problem for obesity instead of the solution that some see me as.
There is a double standard for men and women. Chip Wilson is way wrong about his pants. They are made wrong; it has nothing to do with the thighs or the hips.
Take it from me. I am a plus-size woman who has never ripped a pair of pants.
___________________
Also on The Huffington Post: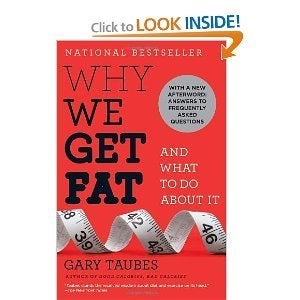 Top 50 Health Books Chosen by Healthy Living Community
Related