Back when she still worked at a Lululemon Athletica store in downtown Philadelphia, Elizabeth Licorish was struck by the contrasting ways the company showcased different sizes of its wildly popular yoga pants.
Most of the merchandise was presented out on the floor, hung on the walls, or folded neatly in cabinets for all the world to see. But the largest sizes -- the 10s and the 12s -- were relegated to a separate area at the back of the store, left clumped and unfolded under a table.
These larger offerings were rarely restocked, said Licorish, who worked at Lululemon for four months in 2011. The only styles available in those sizes were old designs whose fashion moment had long since passed.
"All the other merchandise in the store was kind of sacred, but these were thrown in a heap," Licorish told The Huffington Post. "It was definitely discriminatory to those who wear larger sizes."
Far from an accident, the exiling of larger clothing by Lululemon is a central piece of the company's strategy to market its brand as the look of choice for the stylishly fitness-conscious, according to former employees and consumer advocates. They say this treatment of larger clothes and customers reflects the culture that Lululemon represents -- one that falsely suggests skinniness is the paramount feature of health. Lululemon declined to comment.
A similar mode of image maintenance determines what lands on shelves at many major retail outlets, experts say. The dearth of plus-size products reinforces an implicit message that larger Americans have been absorbing for years: Shop only at select retailers that welcome your body type. Plus-size women between the ages of 30 and 45 are supposed to peruse the aisles at Lane Bryant. Younger women and teens are expected to drive to their local mall and go to Hot Topic's plus-size specialty spinoff Torrid.
In recent months, prominent brands such as Abercrombie & Fitch have drawn criticism from consumer advocates for messages that have seemed to reinforce their labels as status symbols for the young, white and classically attractive.
These companies have in essence opted to maintain their images as wardrobes of the slim instead of expanding their potential sales. Consumers are expected to spend about $332 million on athletic wear sold at plus-size women's clothing stores this year, according to an estimate from market research firm IBISWorld -- a figure that doesn't capture purchases made in stores that also sell non plus-size items.
Lululemon may at first seem an unlikely member of such ranks. The company is best known for its $98 stretchy yoga pants and other athletic gear -- the sort of clothing people may purchase when they aspire to exercise and get into better shape. Nonetheless, the company has shown reluctance to offer women's clothes larger than size 12, choosing instead to ignore the $14 billion plus-size apparel industry and protect its brand.
At the Philadelphia store where Licorish worked, she said she grew accustomed to seeing plus-size shoppers enter and quickly leave, having deduced that this was not their place.
"There was sort of a grumpy response to people who weren't familiar with the brand," she said of the Lululemon culture in her store. "Moms would come in with their daughters, look around and say, 'Clearly I can't shop here.'"
Lululemon treats its larger sizes differently because it sells so few of the products compared with its more popular, smaller-size offerings, according to a former store supervisor who spoke to HuffPost on condition she not be named.
Size 12 yoga pants were "not displayed normally" in her store and were consigned to a heap in the rear because her store didn't carry much inventory in that size. It would have looked strange had workers put the few 12s out on the floor with the rest of the sizes, the former supervisor said.
"We didn't want it to look sparse," she said, adding that the size 12s tend to gather dust. "They just sit in the store and you sell them like once every six months."
In an interview with the Calgary Herald in 2005, Lululemon founder and former chief executive officer Chip Wilson said that it takes 30 percent more fabric to create plus-size clothes, meaning that he would have to charge a higher price for them. That's something Wilson would never do, he said at the time, because plus-size people are sensitive and the company would feel intense fallout from the community.
"It's a money loser, for sure," he told the Calgary Herald. "I understand their plight, but it's tough."
THE PLIGHT OF THE PLUS-SIZE SHOPPER
Wilson might just as well have been speaking for much of the body-conscious retail marketing world.
A majority of plus-size women complain that they have trouble finding desirable clothing styles and difficulty locating apparel of high quality, according to a 2012 report from the research and consulting firm The NPD Group.
The reason for this comes down to simple dollars. Retailers are engaging in systematically optimizing the physical space within their stores, seeking to squeeze the most revenue out of every limited square inch. The most profitable products get the prime space and promotion. Plus-sizes tend to get squeezed into the margins, if at all.
"Stores don't stretch," said Marshal Cohen, chief industry analyst at The NPD Group. "They're not like a balloon. There is finite space and they've maximized it over the past decade."
That said, some apparel retailers have been carving out extra space for plus-size shoppers. Four years ago, the trendy teen retailer Forever 21 released its own plus-size line, Forever 21+. Fast-fashion mammoth H&M followed suit in 2012 with its own similarly-named line, H&M+.
The yoga and athletic-wear realm has seen steady movement toward the plus-size crowd. Lululemon's biggest competitor, Gap's yoga brand Athleta, offers "extended" sizes, and so does Gap's Old Navy, which sells yoga gear as well.
Lane Bryant and Avenue, known for their everyday plus-size wares, have begun to offer some items for yoga lovers, too. Nordstrom's Zella brand climbs up to size 24 for some styles, in an attempt to draw in plus-size customers.
But this evolution has unfolded too slowly to satisfy many consumer advocates, who have lately targeted Lululemon in a campaign to expand plus-size offerings.
Late last year, Cordelia Storm, a coach at a nonprofit parkour gym in Seattle, Wash., launched a petition on Change.org to pressure Lululemon to offer plus-size options. "Wouldn't it be amazing if Lululemon took an active stand in showing women of all sizes being athletic?" the petition asked, calling for the company's support for "fitness at any size."
Storm asserts that Lululemon is implicitly fetishizing skinniness as healthy, telling society that leanness represents strength. By focusing attention on one body type as the epitome of health and fitness, Lululemon shuns those who don't fit into that mold, she said.
"They're basically saying, 'To be healthy, to do yoga, to be a part of this manifesto, you have to look like this,'" Storm said.
Lululemon has sent mixed messages about its acceptance of other body types -- fit or not. In a 2010 post entitled "Love Your Body," a Lululemon blogger posted an inspirational tale on her company's official community blog, encouraging readers to feel good about how they look. Alongside her words were many photos of skinny Lululemon ambassadors.
"There's no size restriction on beauty and confidence," she wrote.
Readers were quick to note the inconsistency.
"So what you're saying is 'Love your body... but not unless you're skinny enough to fit into our clothes," one commenter replied. "How hypocritical. Your stores do not follow the philosophy you claim to follow," wrote another.
One Lululemon customer wrote in the comments that it was "upsetting" that her larger friends couldn't wear the brand, but acknowledged that she still loves the clothes.
At Lululemon, it's important to be part of the club, according to former employees. Some workers and customers genuinely become "indoctrinated" in the Lululemon lifestyle and become blind to the retailer's shortcomings, Licorish said. Though it's one of the attributes that helped Lululemon cultivate its famously devoted customers, the cult-like nature of the brand can get out of control, she added.
At the center of the lifestyle is the Lululemon Manifesto, which instructs people to take simple steps in their lives to better themselves: "do one thing a day that scares you" and use goals to "trigger your subconscious computer."
But the manifesto also presents some higher-level ideologies, reinforcing what Fast Company has called the "Cult of Selling" at Lululemon.
"Nature wants us to be mediocre because we have a greater change to survive and reproduce," the manifesto says. "Mediocrity is as close to the bottom as it is to the top, and will give you a lousy life."
"That's pretty scary," Licorish said. "You couldn't get away from it and it kind of invaded your life."
Even as Lululemon draws unwanted scrutiny for its failure to embrace plus-size customers, the consequences have been few. Storm's petition never managed to gain traction, fizzling out at just over 100 signatures. Boycotts and other calls for action have yet to materialize, a fact that marketing experts attribute to Lululemon's self-selecting crowd: Only lean people tend to shop there, so the company's exclusion does not affect them, experts say.
"A lot of people don't belong [in our clothes], and they can't belong," Jeffries told Salon. "Are we exclusionary? Absolutely. Those companies that are in trouble are trying to target everybody: young, old, fat, skinny. But then you become totally vanilla. You don't alienate anybody, but you don't excite anybody, either."
In essence, Abercrombie merely acknowledged openly the same sorts of practices at work through much of retail, but that brazen admission made the brand radioactive in some quarters.
"Abercrombie is that brand you love to hate," said Dorothy Crenshaw, CEO and creative director of public relations firm Crenshaw Communications, who noted that Lululemon comes across as a brand that benefits from the cheerful, inclusive nature of yoga culture. "I guess I hold [Lululemon] to a different standard."
Margaret Bogenrief, co-founder and partner at ACM Partners, a boutique financial advisory firm, said consumers shouldn't be shouting at retailers like Lululemon and Abercrombie. They're very particular brands that appeal to a distinct customer base that has been carved out over time, she said. Angry customers would be better served by targeting mass-market retailers like Target and Old Navy to change the plus-size shopping world, she added.
Retailers like Lululemon and Abercrombie shouldn't sell plus-size clothing because it would be bad for business, since the larger sizes doesn't mesh appropriately with their brands, according to Bogenrief.
"They hate unhealthy living, and for better or worse, plus-size people aren't included in that," she said, referring to the company's culture. "Lululemon is very image conscious. That's why women are shelling out $100 for a pair of pants they could get at Target for $20."
Bogenrief went on to say that executives are simply doing what they think is best for Lululemon's bottom line and the retailer is not alienating its own customers -- just people who wouldn't shop there anyway. Still, she admitted that Lululemon's decision to stay away from plus sizes is "wrapped in an ugly package," and the company could improve outreach to women who feel left out.
"There's a difference between unfortunate, cruel behavior and attitudes, and what makes sense for business," Bogenrief said. "Traditionally, retailers are generally operating in their best interest."
This post has been updated to reflect that Lululemon declined to comment.
This story appears in Issue 62 of our weekly iPad magazine, Huffington, in the iTunes App store, available Friday, August 16.
Support HuffPost
The Stakes Have Never Been Higher
Related
Before You Go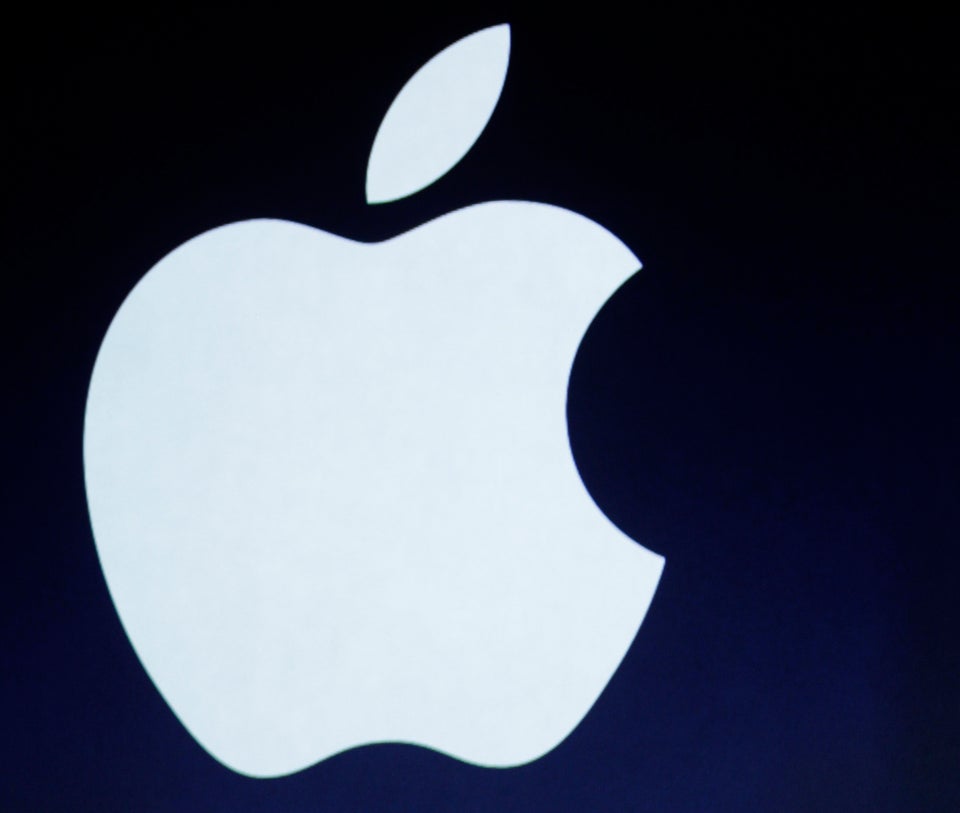 Epic Product Fails
Popular in the Community