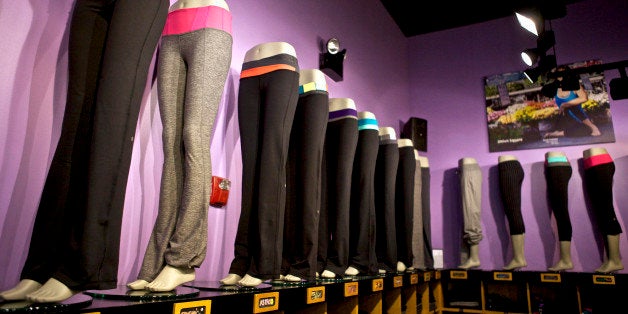 NEW YORK — Lululemon is still dealing with the fallout from the sheer pants fiasco.
In a conference call on Thursday, the company's chief executive Christine Day said that the yoga retailer's moves to improve quality "slowed us down."
Vancouver-based Lululemon has struggled this year amid a recall of its Luon line of yoga pants over complaints that they were too sheer. And in June, the company said that its CEO would leave after a replacement was found.
During a question-and-answer period with analysts and investors, Day and another executive explained that the company's efforts to start selling a new higher quality Luon pant was slowing down sales.The start of the company's fall season, they added, was delayed because the company is shipping a new fabric from new manufacturers.
The executive called it a "hangover" from the Luon issue.
Day also noted that Lululemon is excited about opening men's stores, planned for 2016. "Men's is seen as a huge opportunity," she said. Sales of yoga gear for men currently make up 13 percent of the company's sales, she said.
Early that day the company reported earnings for the three month period ending in August. Its profits slipped, though Lululemon's sales were up.
The results beat Wall Street predictions, but the Canadian yoga clothing maker issued a weak outlook for the current quarter and cut its predictions for the full year.
Its shares dropped $4.14, or 6 percent, to $64.88 in premarket trading about 30 minutes ahead of the market opening.
For the quarter ended Aug. 4, Lululemon reported net income of $56.5 million, or 39 cents per share, down from $57.2 million, or 39 cents per share, in the same quarter the year before.
Revenue rose 22 percent to $344.5 million from $282.6 million.
Analysts, on average, expected a profit of 35 cents per share on $343.9 million in revenue, according to FactSet.
The revenue growth included an 8 percent increase in revenue at stores open at least a year. The metric is a key measure of a retailer's health, because it excludes revenue at stores that recently opened or closed.
The company's tax rate jumped to 30 percent from 19 percent a year ago. The year-ago rate included a positive adjustment of $7.2 million related to the reversal of previous taxes.
For the current quarter, Lululemon projected a profit of 39 cents to 41 cents per share on $370 million to $375 million in revenue. Analysts expect earnings of 45 cents per share on $390.1 million in revenue.
For the full year, the company said it now expects earnings of $1.94 to $1.97 per share on $1.63 billion to $1.64 billion in revenue. That's down from its June predictions of earnings between $1.96 and $2.01 per share and revenue of $1.65 billion to $1.66 billion.
Before You Go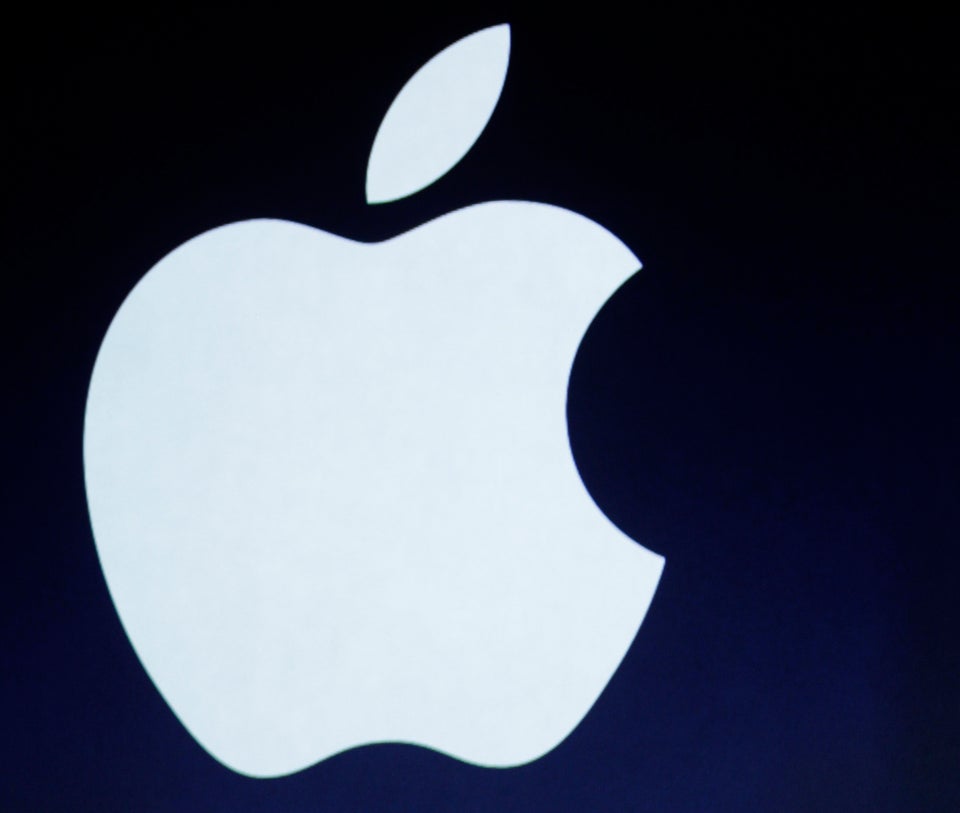 Epic Product Fails
Popular in the Community