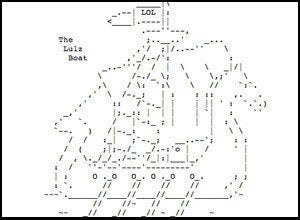 Hackers are now taking requests.
LulzSec, the hacker group behind high profile attacks on Senate computers, Sony, PBS, and game company Bethesda, among others, announced via Twitter that it has set up a "hotline" that can be used to anonymously suggest sites, servers, and more to be hacked.
"Now accepting calls from true lulz fans - let's all laugh together at butthurt gamers. 614-LULZSEC, accepting as many as we can, let's roll," @LulzSec tweeted.
On Tuesday, the group tweeted, "Call into 614-LULZSEC and pick a target and we'll obliterate it. Nobody wants to mess with The Lulz Cannon - take aim for us, twitter. #FIRE"
According to Mashable, LulzSec "has taken down eight websites on requests received via the hotline."
LulzSec most recently took down several popular gaming sites, including Minecraft and League of Legends, via a distributed denial of service attack. The group has also posted files containing data it obtained from successful breaches on its website.
LulzSec explained in a document posted online containing data it pilfered from its attack on Senate.gov, "We don't like the US government very much. Their boats are weak, their lulz are low, and their sites aren't very secure. In an attempt to help them fix their issues, we've decided to donate additional lulz in the form of owning them some more!"
Popular in the Community