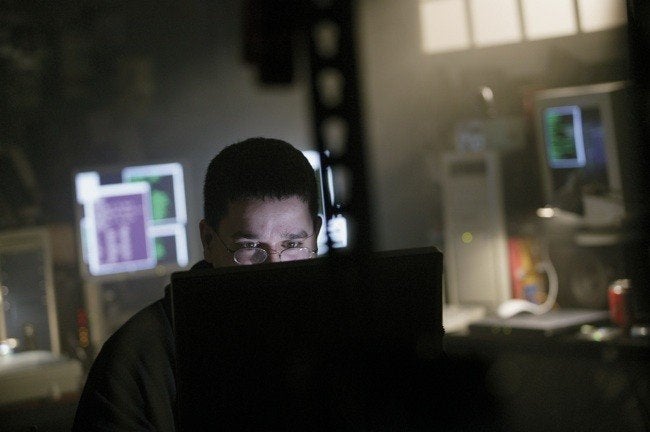 The unpredictable hacker group known as Lulz Security may be throwing in the towel after 50 days of almost constant cyberattacks.
On Saturday, LulzSec posted what it claimed to be "our final release." (They also tweeted a link to what may be their very last data dump.)
For the past 50 days we've been disrupting and exposing corporations, governments, often the general population itself, and quite possibly everything in between, just because we could. All to selflessly entertain others - vanity, fame, recognition, all of these things are shadowed by our desire for that which we all love. The raw, uninterrupted, chaotic thrill of entertainment and anarchy. It's what we all crave, even the seemingly lifeless politicians and emotionless, middle-aged self-titled failures. You are not failures. You have not blown away. You can get what you want and you are worth having it, believe in yourself.
The group has claimed responsibility for hacking websites of government-run organizations like the CIA, FBI partner InfraGard and the Arizona police, as well as entertainment companies like Sony--all while brandishing the slogan "Laughing at your security since 2011."
The group has repeatedly claimed that their primary goal for hacking has been simply "for the lulz." However, LulzSec's apparent retirement statement noted the group's commitment to "Operation Anti-Security," a collaboration with politically bent hacktivist collective Anonymous.
"Again, behind the mask, behind the insanity and mayhem, we truly believe in the AntiSec movement," LulzSec's Saturday statement read. "We believe in it so strongly that we brought it back, much to the dismay of those looking for more anarchic lulz. We hope, wish, even beg, that the movement manifests itself into a revolution that can continue on without us. The support we've gathered for it in such a short space of time is truly overwhelming, and not to mention humbling. Please don't stop. Together, united, we can stomp down our common oppressors and imbue ourselves with the power and freedom we deserve."
Is this really the end of Lulzec?
Read the group's entire post at Pastebin, and leave your thoughts in the comments (below).
Popular in the Community