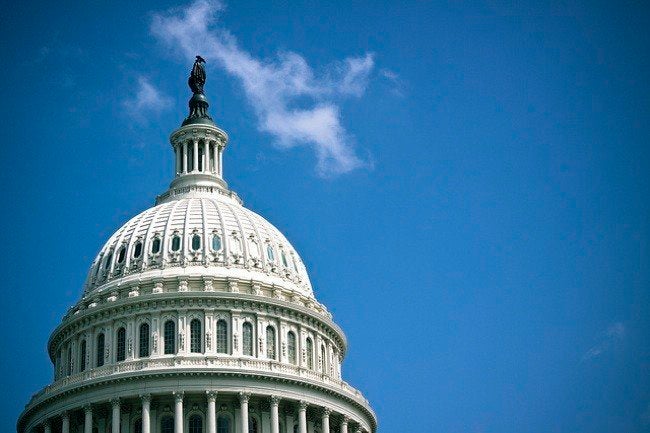 WASHINGTON (Reuters) - A loosely aligned group of computer hackers calling themselves Lulz Security said they broke into the Senate's computer network on Monday.
There was no immediate comment by the Senate Sergeant at Arms Office, which oversees the chamber's security.
Lulz Security, who have hacked into Sony's website and the Public Broadcasting System, posted online a list of files that appear not to be sensitive but indicate the hackers had been into the Senate's computer network.
"They certainly demonstrated that they were in and they found the file server," said Stewart Baker, a former cyber official at the Department of Homeland Security.
"It's not clear from the file names that there's anything sensitive here. The hackers may have done the equivalent of burglarizing the Senate and bragging because they managed to steal a bunch of souvenirs from the gift shop," said Baker, now a partner at Steptoe and Johnson LLP.
John Bumgarner, of the Cyber Consequences Unit, said the break-in would cause red faces at the Senate.
"They're all valid directories," he said after looking at data posted online. "It's very embarrassing that this happened that this was a government site that belonged to the Senate and was compromised."
"They probably also got user names and passwords," he said.
The group has also hit web sites owned by Sony Corp. It has also claimed responsibility for defacing the Public Broadcasting Service network websites, and for posting on Monday data from PBS servers to protest a "Front Line" documentary about WikiLeaks.
It has also claimed credit for breaking into a Fox.com website and publishing data about contestants for the upcoming Fox TV talent show, "X Factor." Fox is a unit of News Corp.
(Editing by Cynthia Osterman)
Popular in the Community