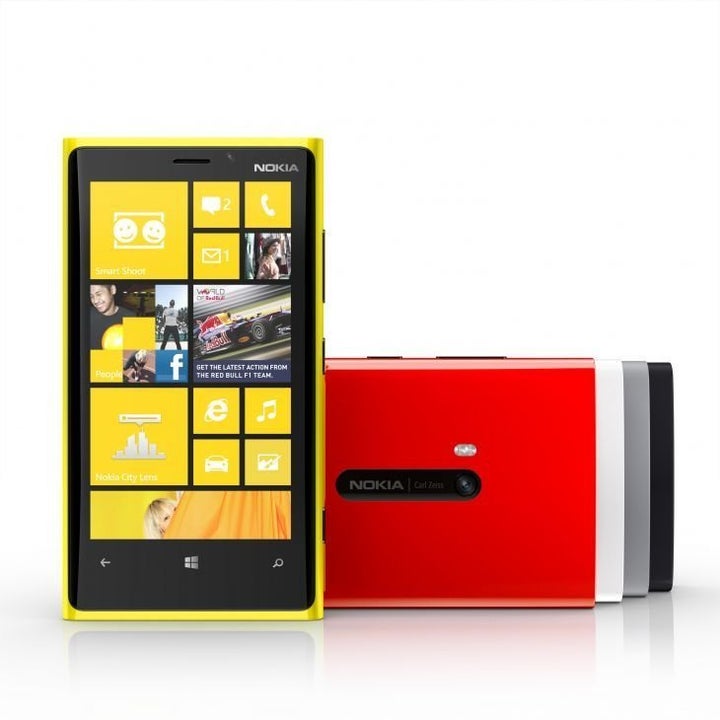 "This is Lumia, and it's time to switch."
At an event Wednesday morning in New York City, Nokia introduced its newest top-of-the-line smartphone -- the Lumia 920 -- and argued that it has enough distinguishing, unmatched features that consumers should abandon their Androids, iPhones and BlackBerries in favor of the latest Windows Phone hero device.
What, exactly, is inside the Lumia 920 that should convince people to buy it? Nokia Executive Vice President Jo Harlow -- she of the above suggestion to switch -- laid out four general features that she says the Lumia 920 does better than any other device. They are:
1. Photography -- Nokia really emphasized the supremacy of its camera, claiming that it takes the "best pictures and video of any smartphone." It comes with an 8-megapixel rear camera which uses Nokia's PureView technology, which means, Harlow said, users can take better photos at night and will enjoy better image stabilization and crisper pictures than any other smartphone was capable of taking.
2. Maps -- Nokia pitched its mapping technology as the best on any smartphone, playing up its indoor maps and ability to bring up turn-by-turn directions without an Internet connection. It also debuted a feature called City Lens, which is an augmented reality app that will allow you to point your smartphone's camera at any city block and see information overlaid in real-time about the stores your camera is pointing at.
3. Display -- Nokia says the 4.5-inch display on the Lumia 920 is -- surprise! -- the best on any smartphone, with no blur when you scroll; the display is "better than HD," according to Harlow.
4. Wireless Charging -- The Lumia 920 is enabled for wireless charging out of the box. You'll have to buy a charging accessory, but if you do, you'll be able to charge your phone by placing it on a mat, no cord or case required.
Nokia has prepared a video to introduce the Lumia 920 to the world, highlighting several of the features mentioned above:
- Nokia's smartphones are notably durable -- their indestructibility even spawned an Internet meme -- and, again, the Lumia 920 comes with a Gorilla Glass screen that will apparently be pretty hard to scratch or break.
- Speaking of the screen: A Nokia exec showed off a potentially cool feature of it when he put on puffy winter gloves and was still able to operate the display through his mittens. (Anyone who has been to Scandinavia in the winter won't be surprised that the Finns invented a touchscreen you don't need to take off gloves to operate).
- The camera app has a built-in GIF maker.
- Nokia announced free, public wireless charging stations on Virgin Atlantic flights; at participating Coffee Bean & Tea Leaf cafés; and at London Heathrow Airport and New York City's JFK Airport.
- Finally, an interesting app allows you to take multiple pictures of a subject, and then the app determines what's moving and gives you the option to delete those moving objects from the photo. The object here is to erase people walking across your shot or in the background.
It's been a rough go for Nokia and Windows Phone -- the Lumia 900 did not storm the market as Microsoft was hoping, with Windows Phone market share still hovering below five percent -- and Nokia hopes these new features will convince shoppers to, indeed, make the switch.
Nokia did not announce pricing or a release date, but it did say that the Lumia 920 will ship in five candy-coated colors: yellow, red, white, gray, and black. Nokia also unveiled a more budget-friendly Lumia, the Lumia 820, which will come with a 4.3-inch screen, a 5 megapixel camera, 4G LTE, and switchable covers. Engadget has much more on that phone.
Network: 4G LTE
Display: 4.5-inch "PureMotionHD+" ClearBlack display
OS: Windows Phone 8
Memory: 1GB RAM
Storage: 32GB, plus 7GB SkyDrive
Camera: 8.7 megapixels with flash, Carl Zeiss optics, Optical Image Stabilization, video in 1080p Full HD
Front Camera: 1.2 megapixels
Processor: 1.5 GHz dual core Snapdragon S4
Colors: Yellow, Red, White, Grey, Black
Weight: 6.53 ounces
Related
Before You Go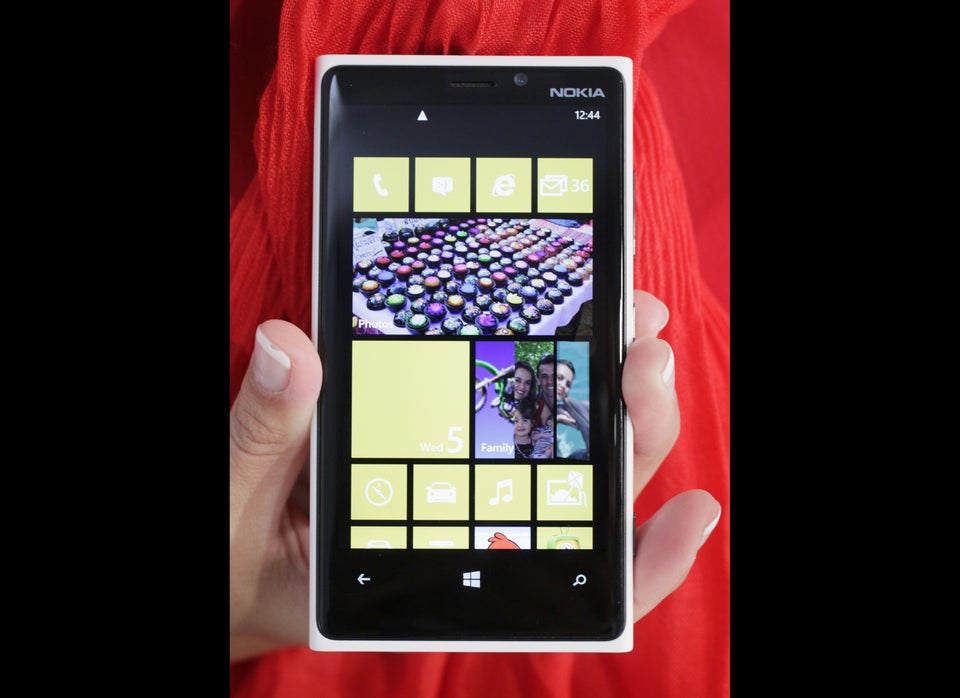 Nokia Lumia 920
Popular in the Community