 The world's most chaotic season has begun in China.
Considered by many to be the single largest human migration, China's rush home for Lunar New Year celebrations is a remarkable feat of logistics. Trains ferry blue-collar workers rapidly across the country even as they are jammed comically full of baggage, presents and potables from places like Beijing that exist in a modern world that can seem very distant indeed from more traditional farming villages.
Chinese New Year's Eve falls on February 9 this year, marking the end of the Year of the Dragon and offering a good excuse to party it up and celebrate the approaching Year of the Snake. The holiday will be celebrated by roughly one and a half billion people worldwide. In Southeast Asia, the holiday is better known as Tet, but the festivities take a similar form: Fireworks are launched and dances are danced.
Liquor plays no small part in the party.
But that is still in the near future. For now, Chinese travelers have to contend with the chaos that tends to grip their burdened railroad system. Corralled into ticket queues and onto platforms, the Chinese have an impressive tendency to maintain their calm. Everyone has the one goal in mind.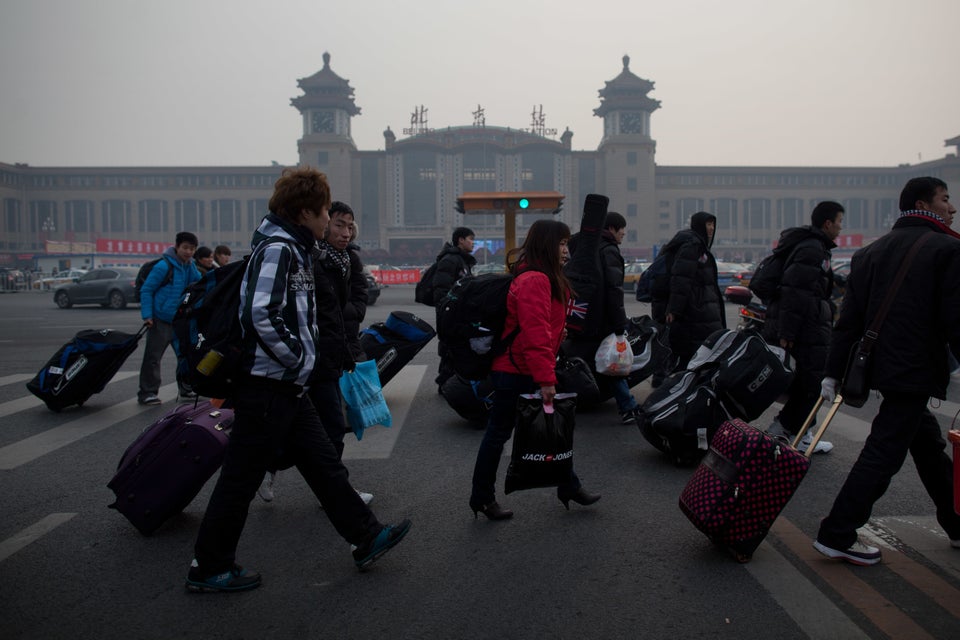 Home For The Chinese Holidays