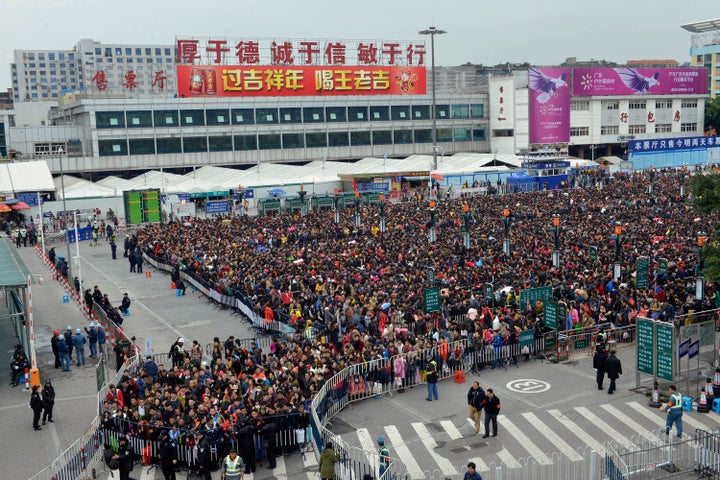 As Americans count down the days until Super Bowl 50, people in China are busy getting ready for a celebration of their own: the Lunar New Year.
The Year of the Monkey will not begin until Feb. 8, but preparations in southern China have already been fraught with chaos. Family gatherings for dinner on New Year's Eve are a widely respected Chinese tradition, prompting mass migration in the days leading up to the celebration.
But on Monday, nearly 100,000 people were stranded at a railway station in Guangzhou as icy weather conditions delayed several trains, stalling travelers who'd hoped to get home before the New Year festivities kick off.
Authorities declared a "level two emergency" and deployed more than 2,600 security guards to control the crowds, according to The Guardian, which cites Chinese media.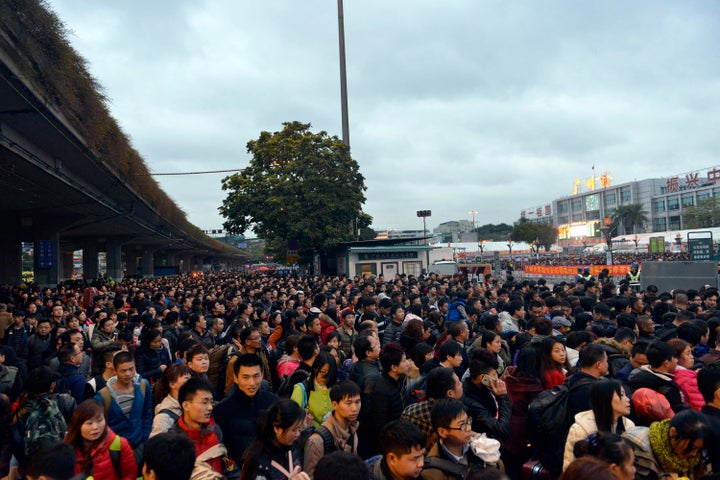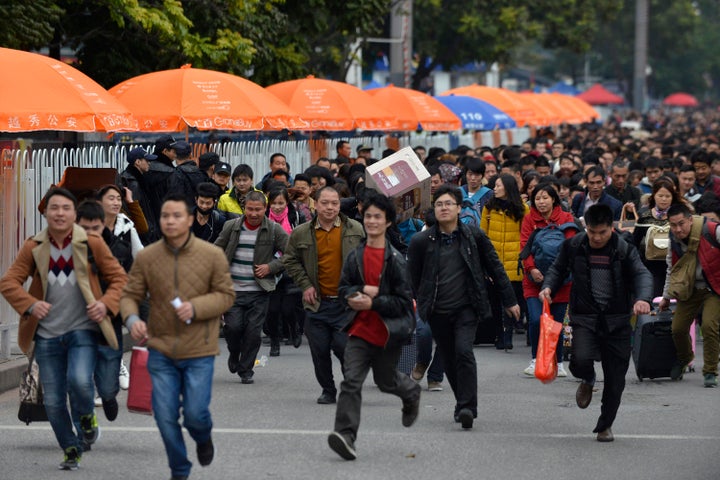 Meanwhile, people are decorating cities across the country, including the capital Beijing, with paper lanterns and other traditional decorations to ring in the Zodiac festival. Cultural activities like dragon dances, ancestor worship and firecrackers will begin on Monday and continue for about 15 days. Most people will also get a week off from work, marking the nation's longest public holiday.
Also known as the Spring Festival, the family-oriented celebration occurs annually at the turn of the Chinese lunisolar calendar, which often comes one month after the start of the Gregorian calendar.
Check out these stunning photos from China, taken one week before the Lunar New Year.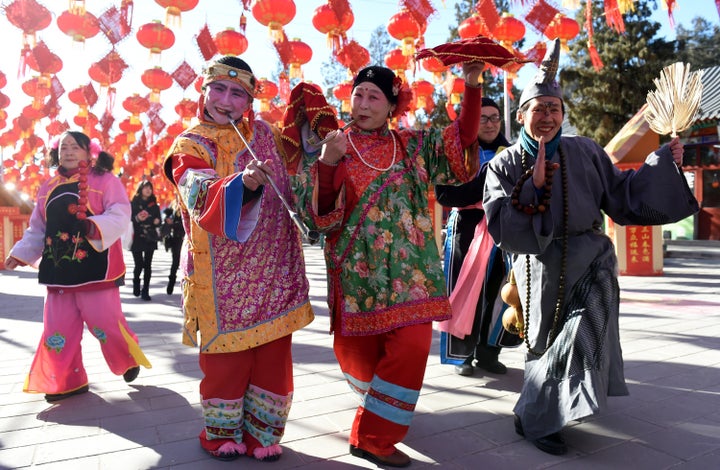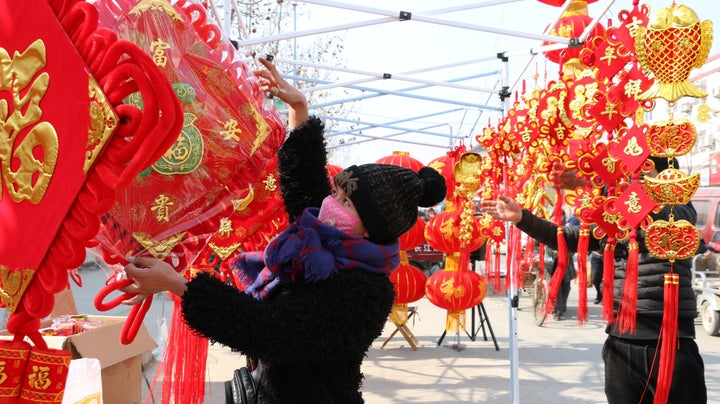 Related
Popular in the Community